Graceful Church of St. Eustahije is floating by Adriatica at the northern part of Dobrota. It is one of the most important historical sights of the Bay of Kotor.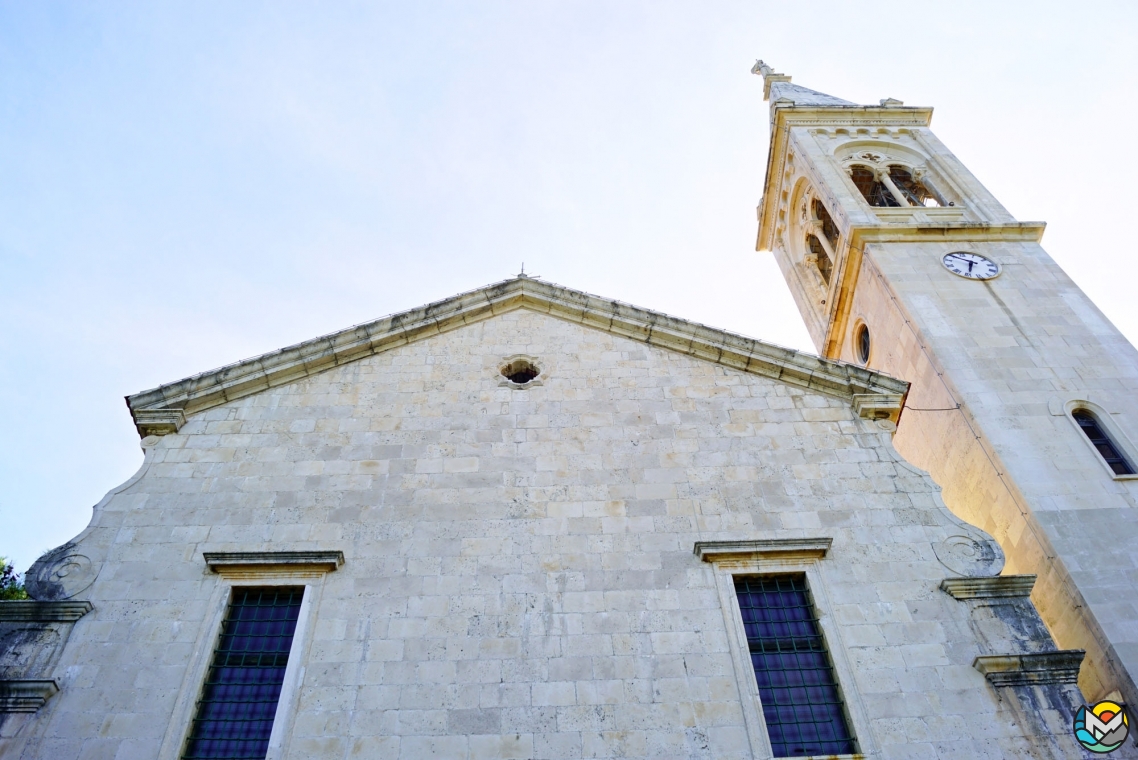 The church was built in the 18th century on the site of an older temple. Famous Venetian architect, Bartolo Riviera, oversaw the construction.
Local noble families financially supported the project. Thanks to their generosity, the church became spacious enough to accommodate the increased Catholic community, and magnificent enough to impress anybody.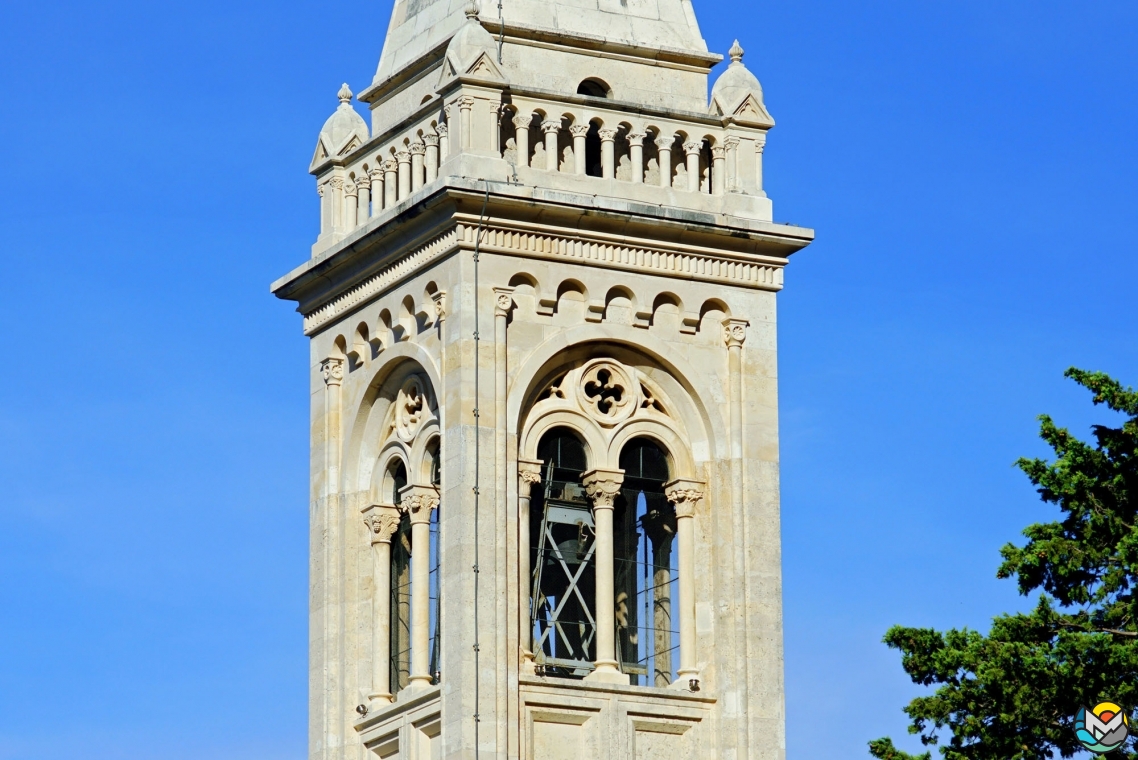 The church is built in the Baroque style, and the bell tower next to it has elements of the Neo-Romanesque style.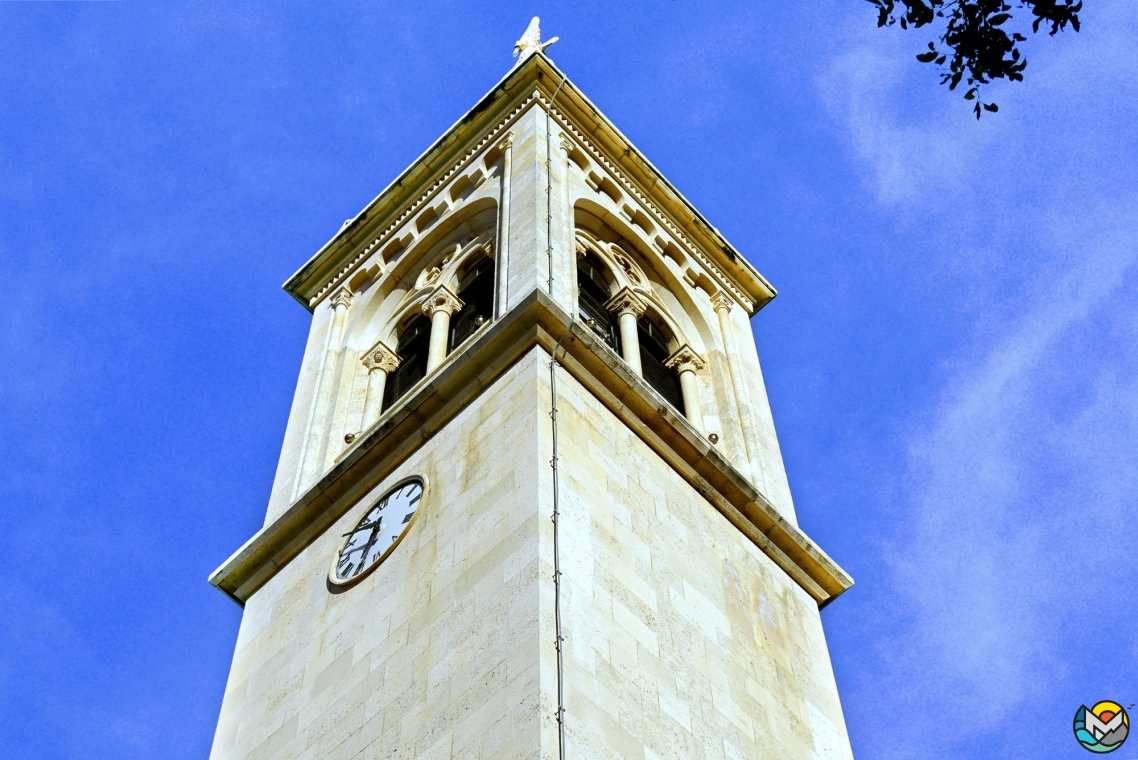 Amazingly, the construction of the bell tower took more than a hundred years — the first stone in its foundation was laid in 1795, and all the works were finished only in 1903.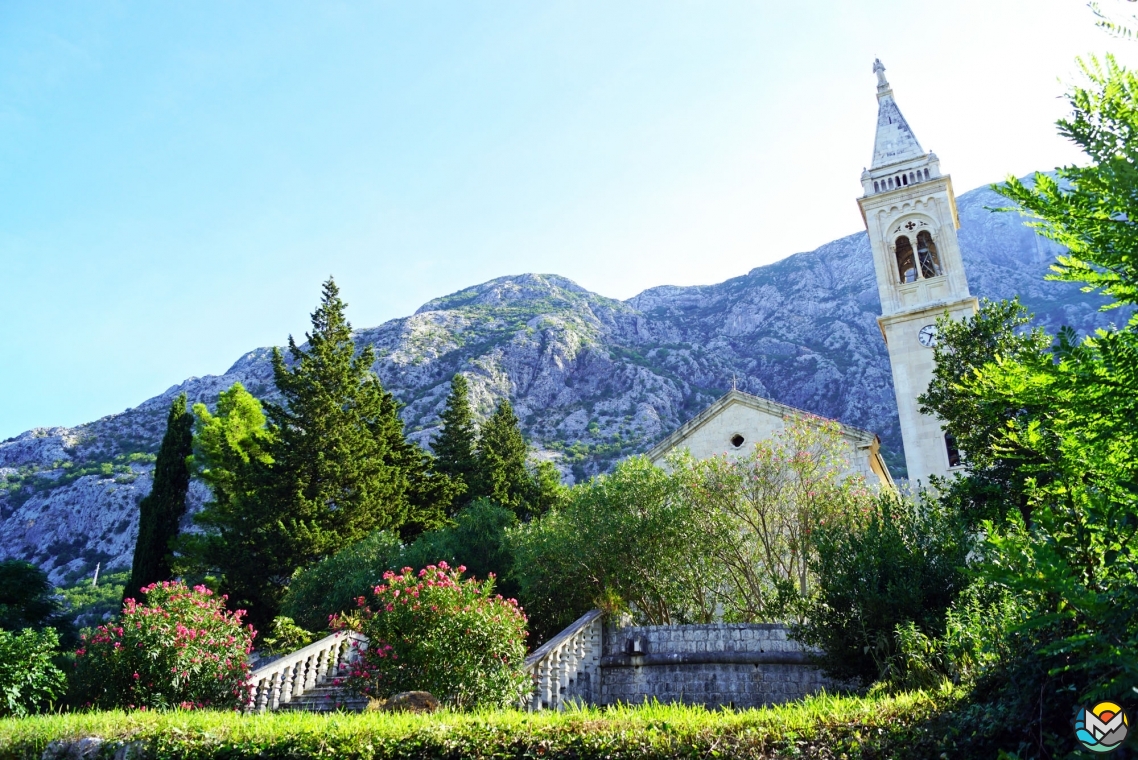 The structure was wrecked by the horrible 1979 earthquake, then lightning struck the bellfly three times, causing damage to the tower and the temple. In 2007, a large-scale restoration of this historical monument has begun. At the moment, the restoration is completed.
In addition to the temple and bell tower, the architectural complex includes a large terrace, garden and cemetery. The cemetery is fenced with a stone wall. There is a small sculpture above the gate.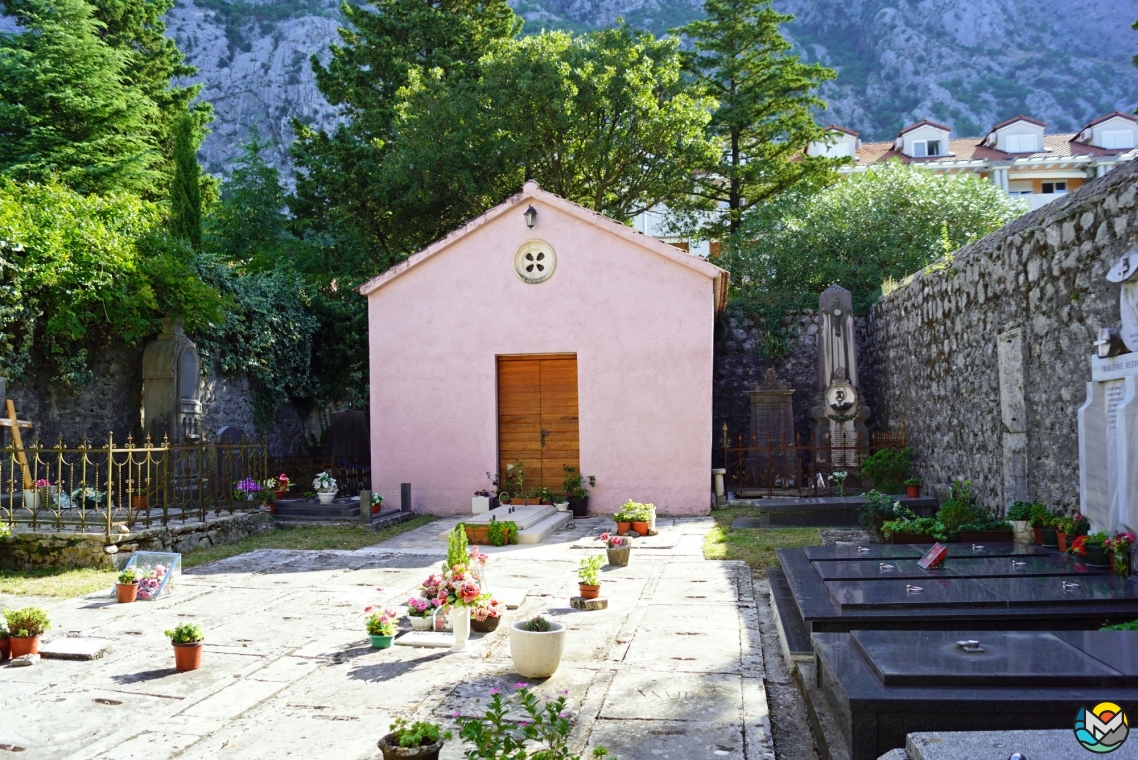 The cemetery has tiny chapel.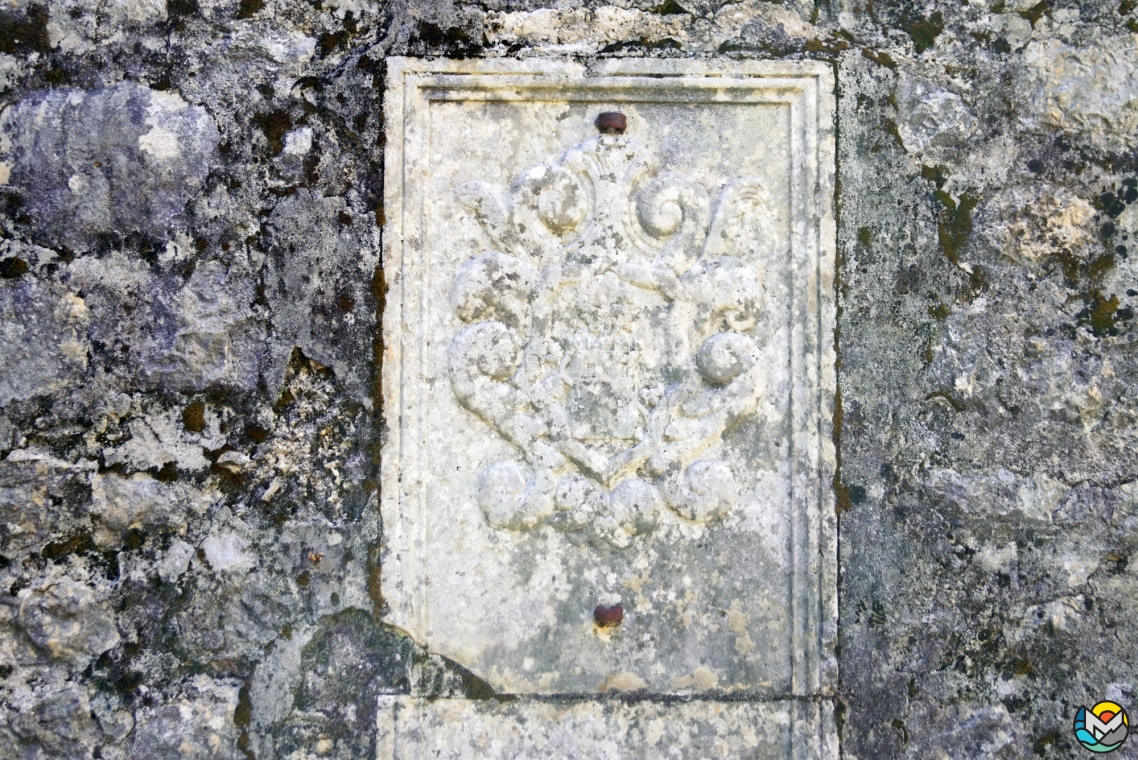 Many honorable citizens of Dobrota rest in peace near the holy walls of St. Eustahije.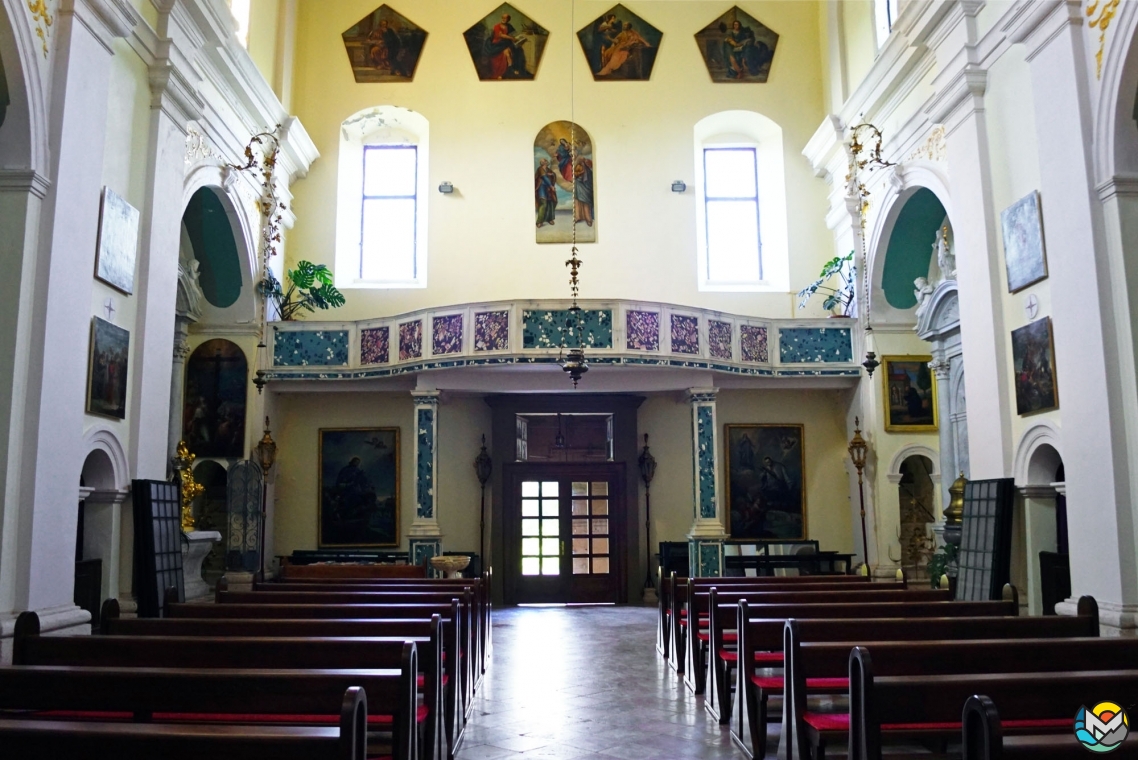 The interiors of the church also beautiful and interesting.
The tourists will see many amazing details.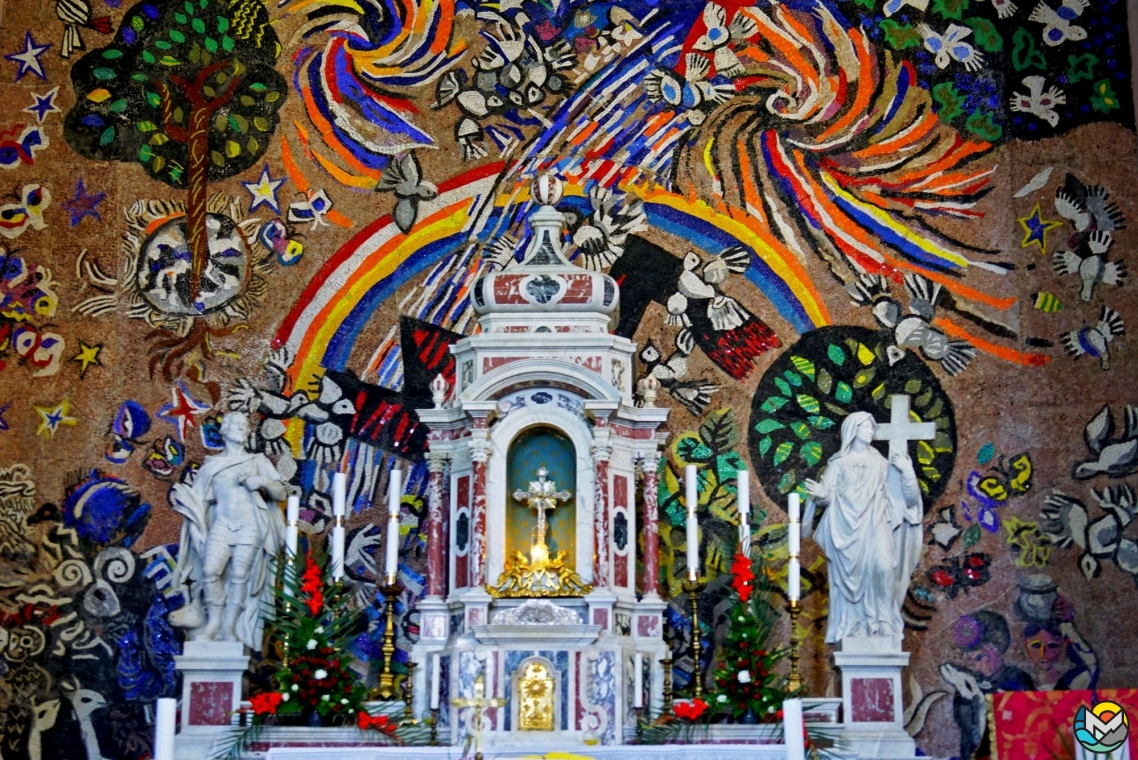 For example, a presbytery decorated with mosaics. This is the work of the infamous Croatian artist Edo Murtić.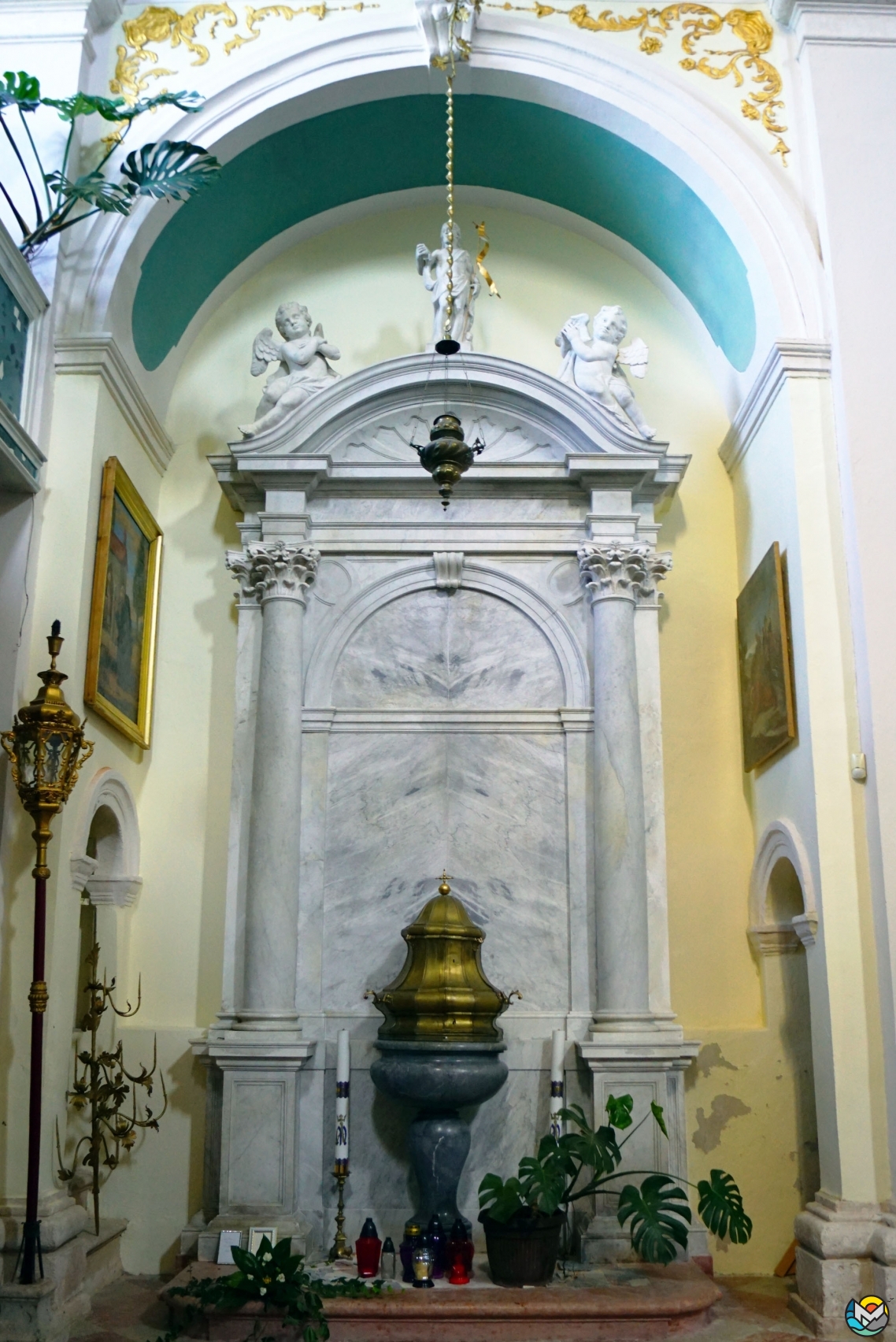 In addition to the central one, the temple has several side altars.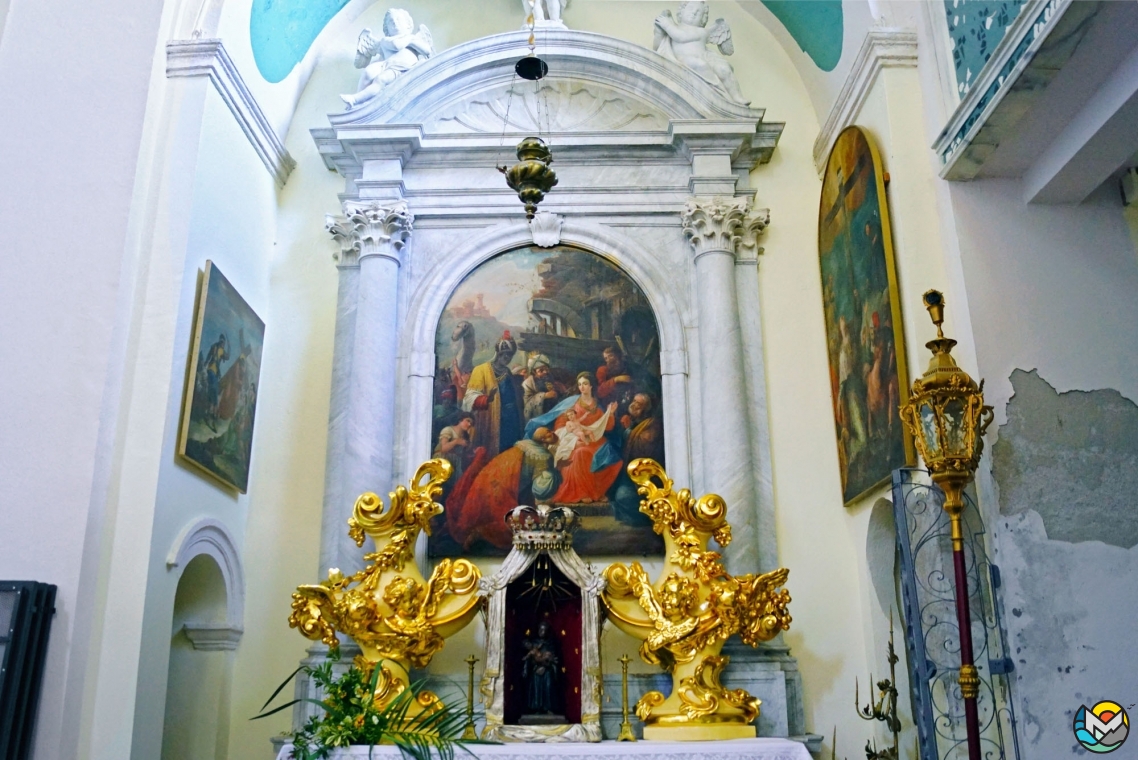 The altars are made in lavish Baroque style.
The artist used unique red marble.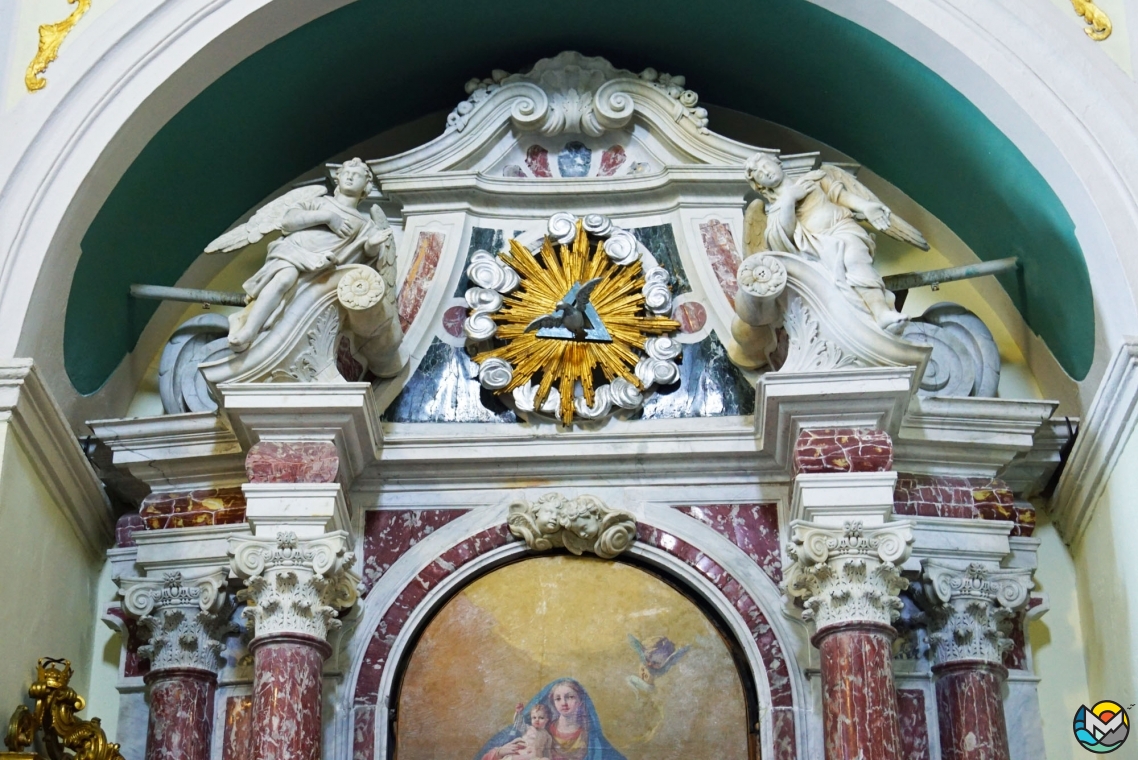 Paintings and sculptures adorn the altars.
The altar of the Holy Cross frames-up a wooden crucifix. This is the oldest piece of sacred art, created long before the church itself.
The altar of Our Lady of the Rosary amuses the visitors...
….with incredible carvings and paintings.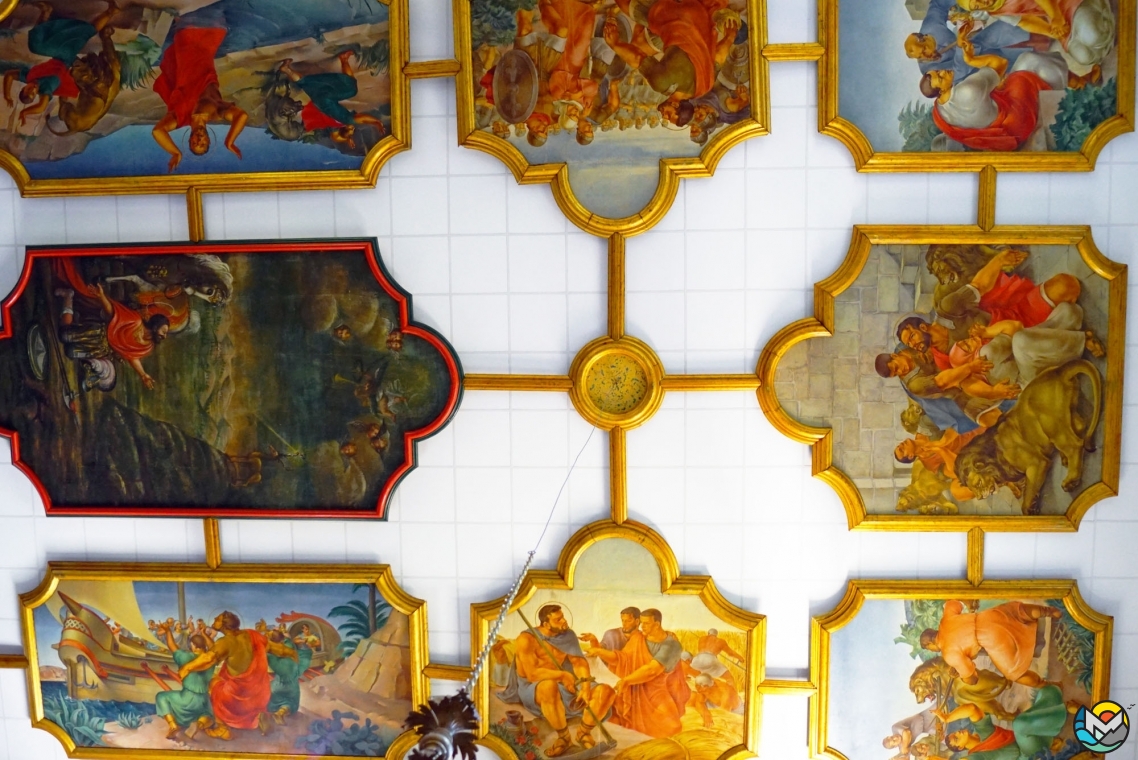 Look up to the amazing ceiling.
It was painted by Jozo Kljaković. The Croatian artist depicted scenes from the life of St. Eustahije.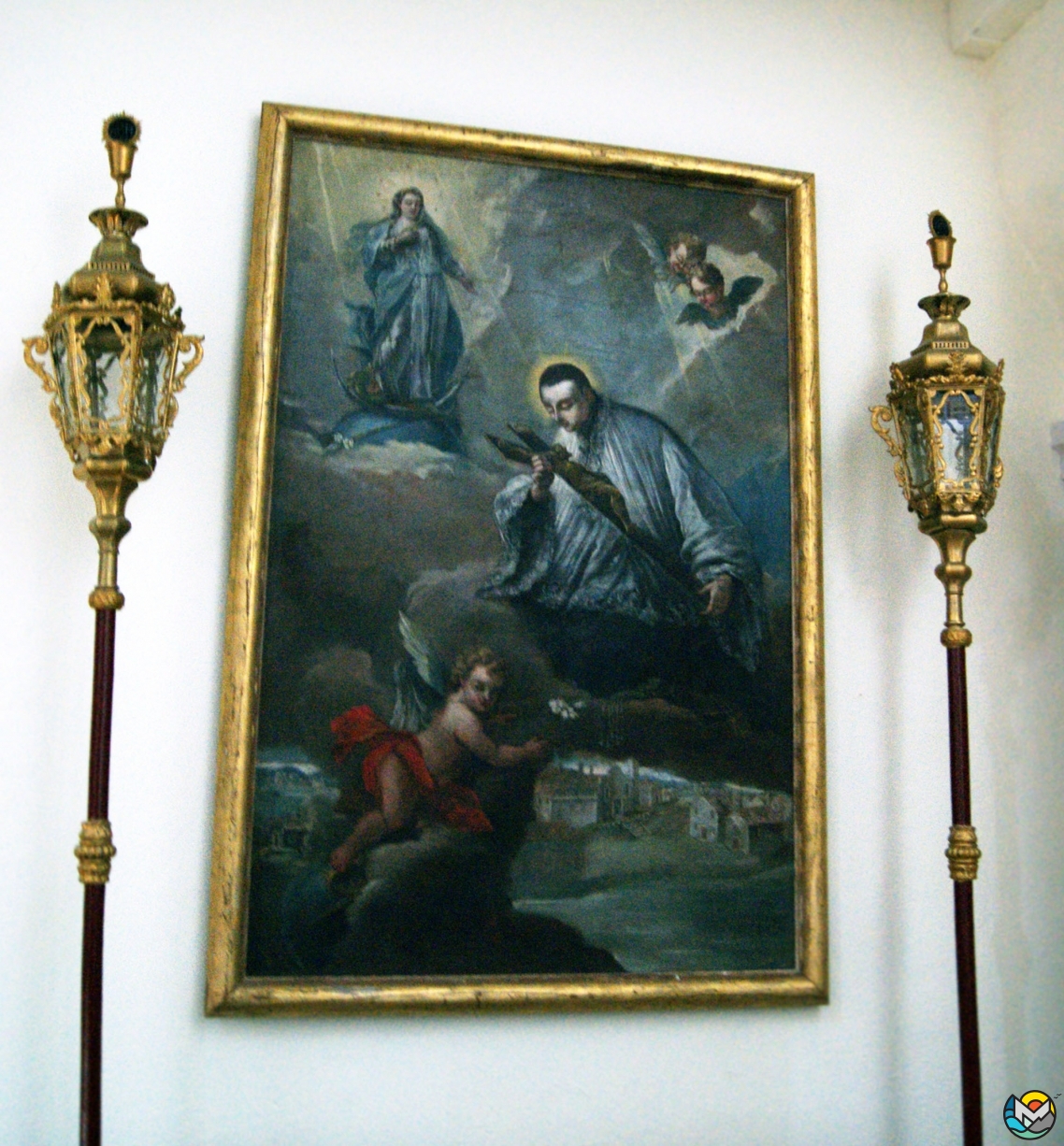 Beautiful paintings embellish the walls of the temple. They tell stories about Christ and the saints of the Catholic Church.
The St. Eustahije is a property of the Catholic Church. It is open to all visitors.