The island of Gospa od Škrpjela is one of the most famous sights in Montenegro. The tiny island attracts tourists with its unique history and beauty.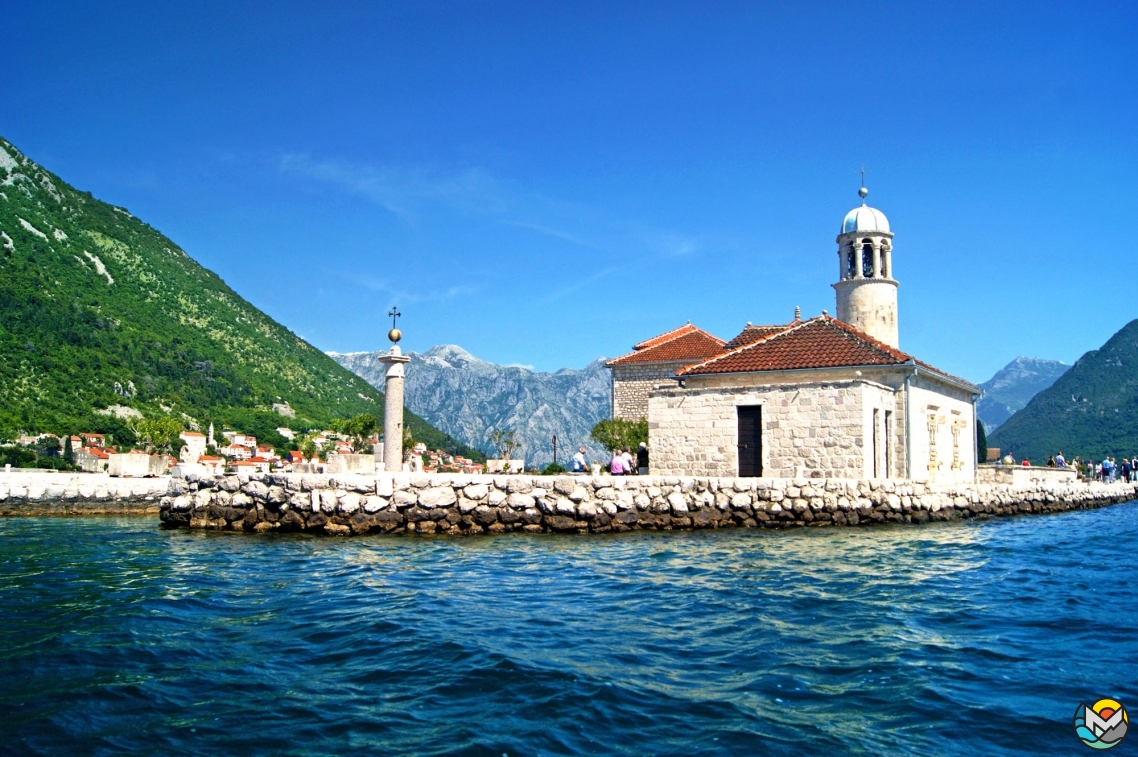 The name of the island is translated to "Our Lady of the Rocks" in English. A long time ago, two fishermen from Perast found a miraculous icon on a small reef near the coast — that is what the legend says. In honor of this, the reef was turned into an island — day by day, rock by rock. And a fair church dedicated to the Mother of God enhance the man-made isle.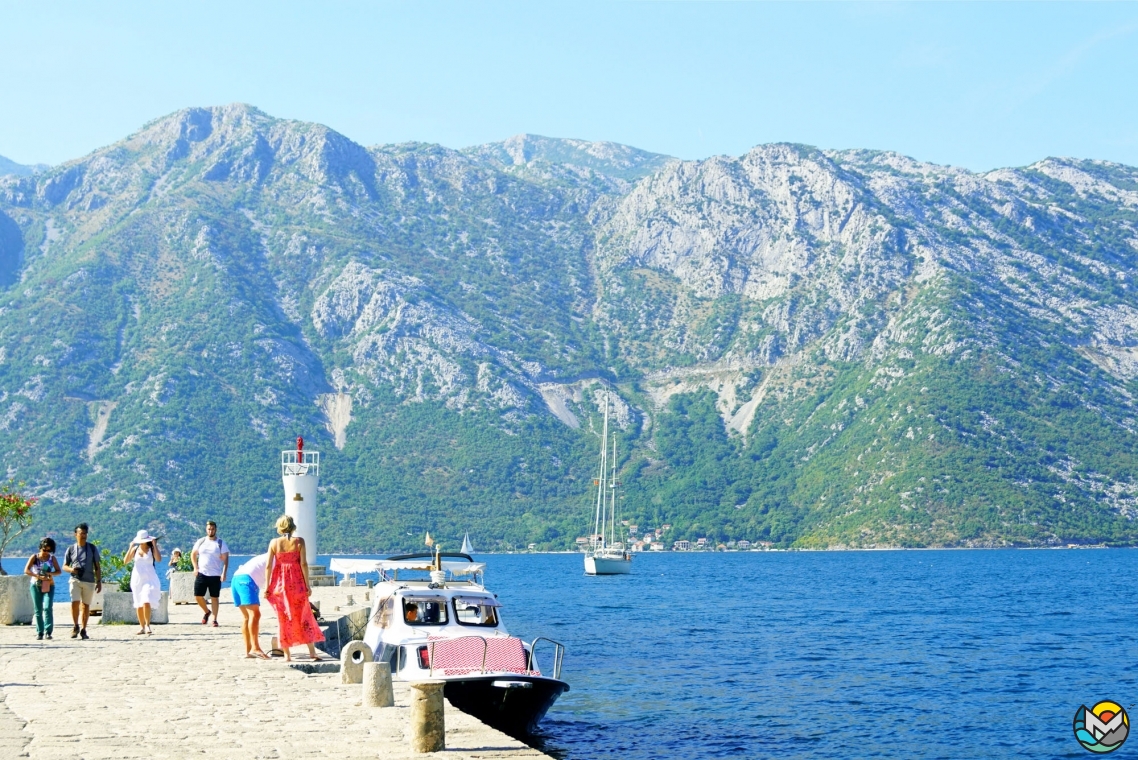 There are several more buildings and a square with a lighthouse.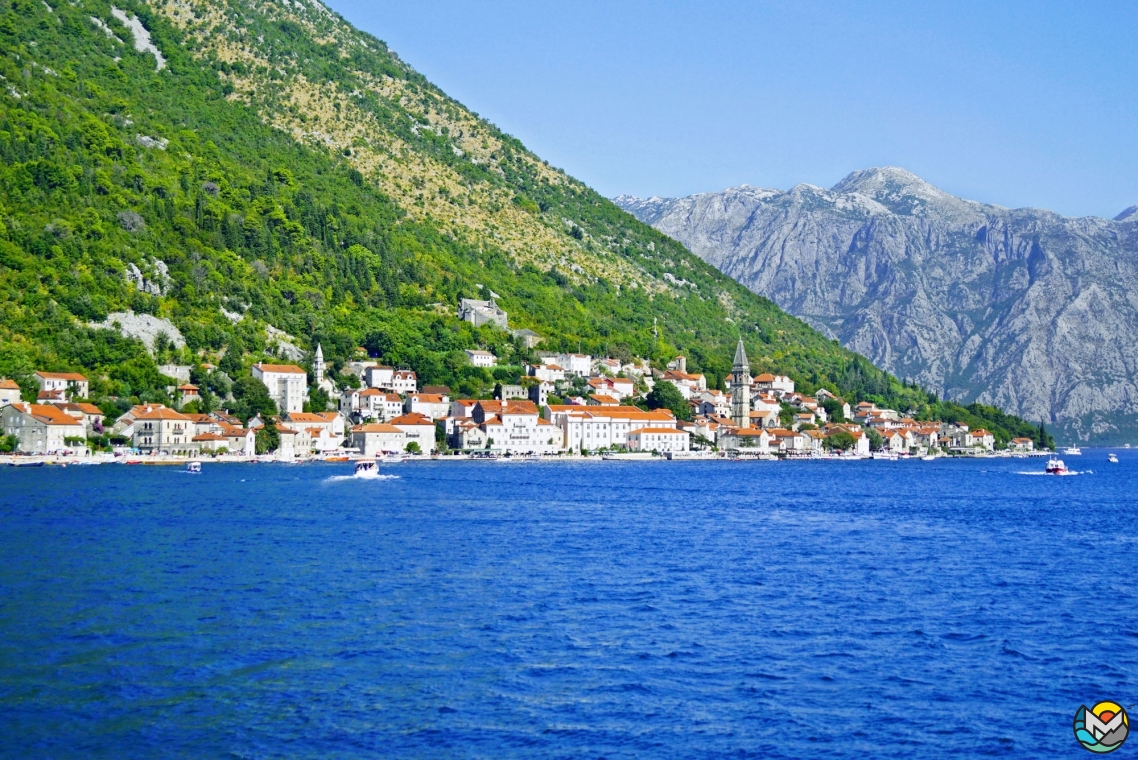 A boat trip from Perast to Gospa od Škrpjela takes only 5 minutes. The views of the town from the island are just marvelous.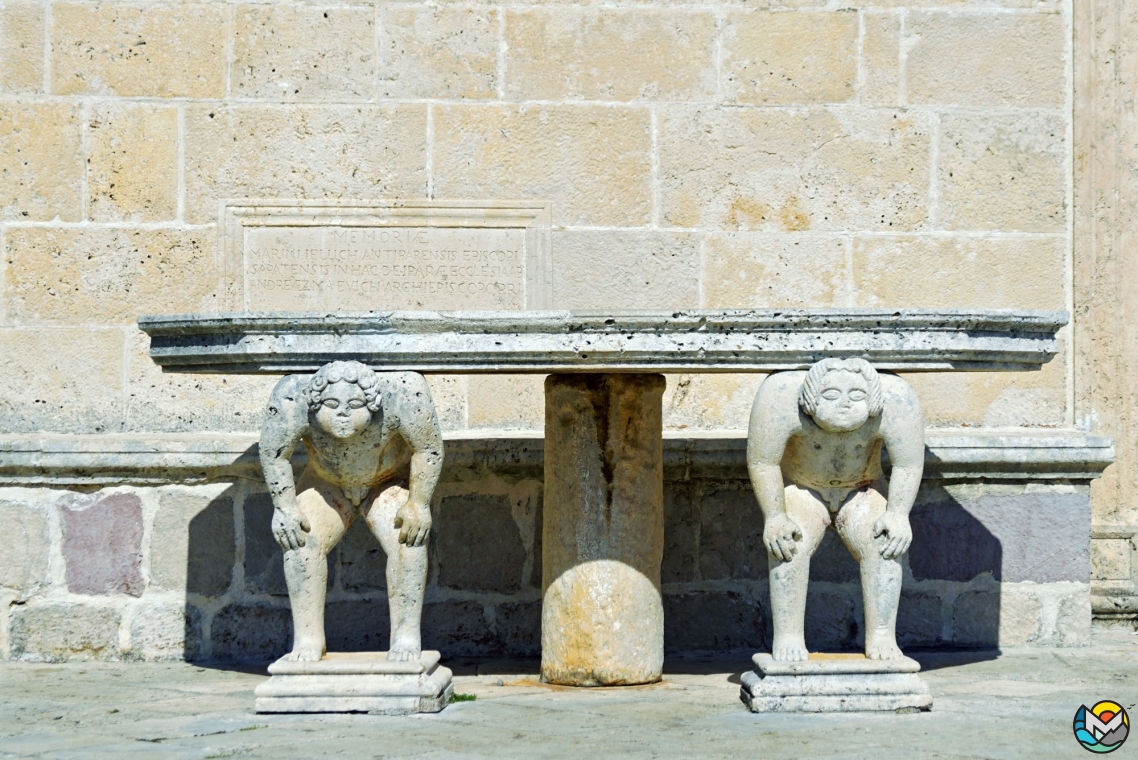 An unusual stone table next to the church — two titans holding a massive plate.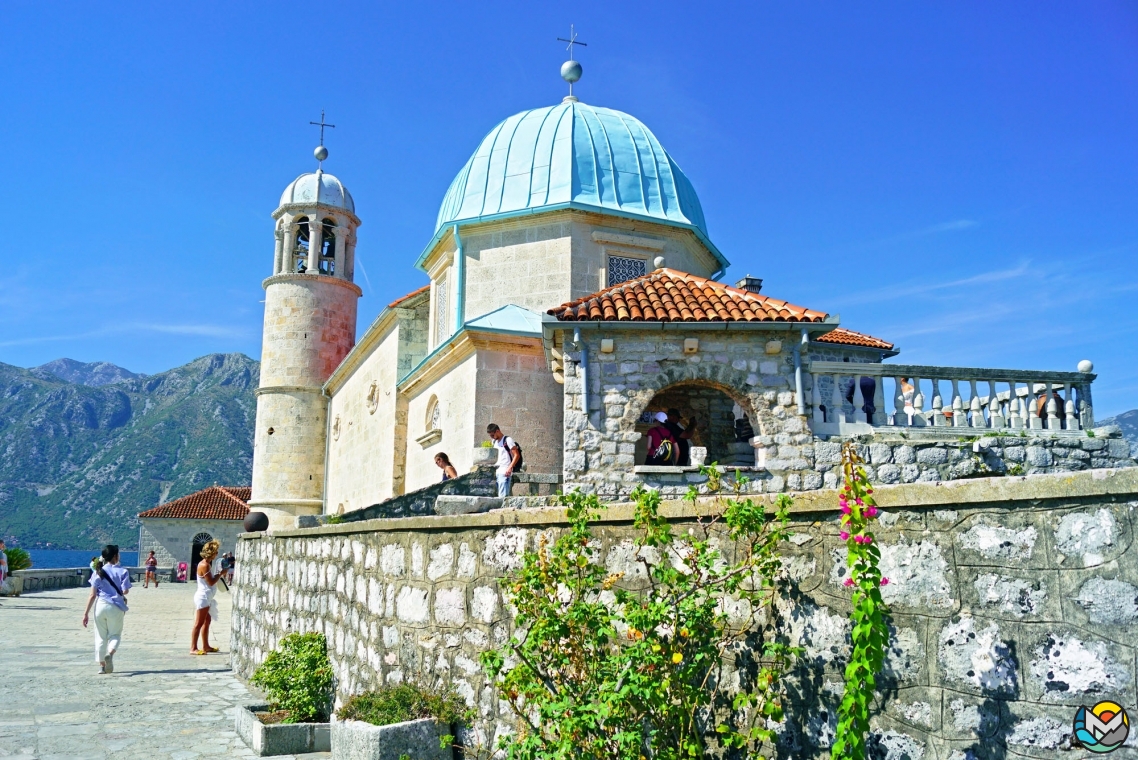 The church was built in the year 1630. It had to be restored after the devastating earthquake of 1667 and acquired its present form during the first half of the 18th century.
At that time, the church received its gracious 16-meter bell tower.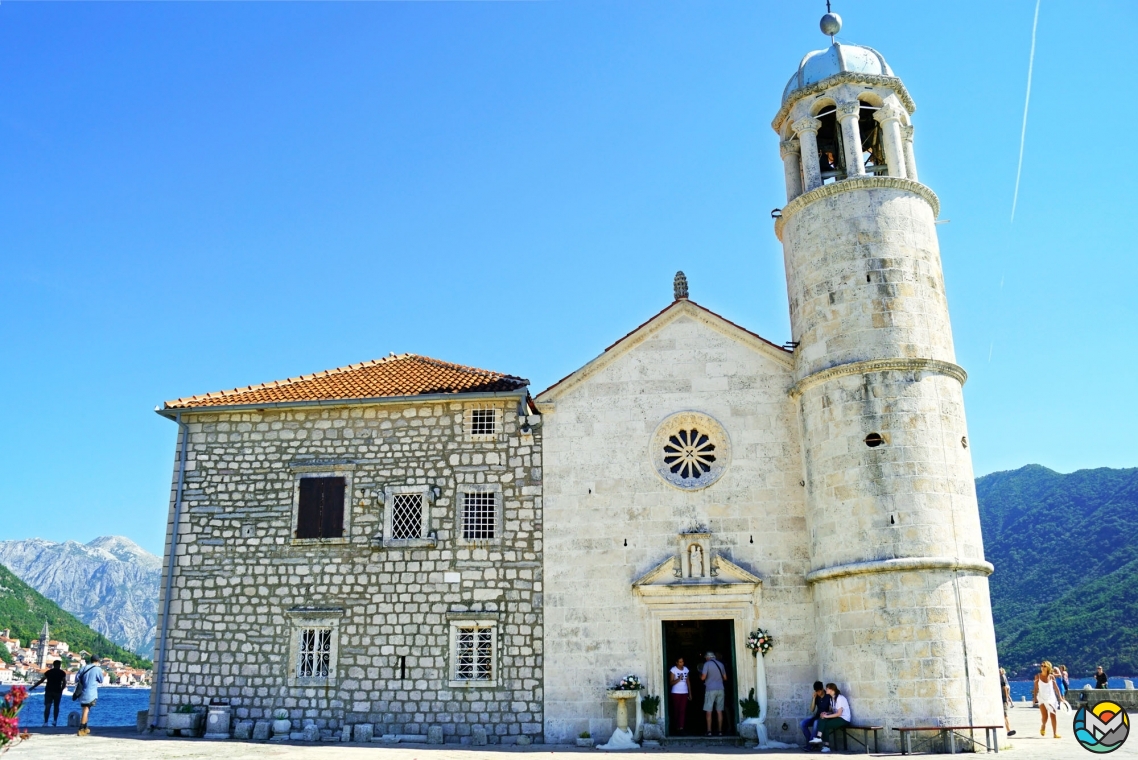 Both the bell tower and the church have elements of the Baroque style.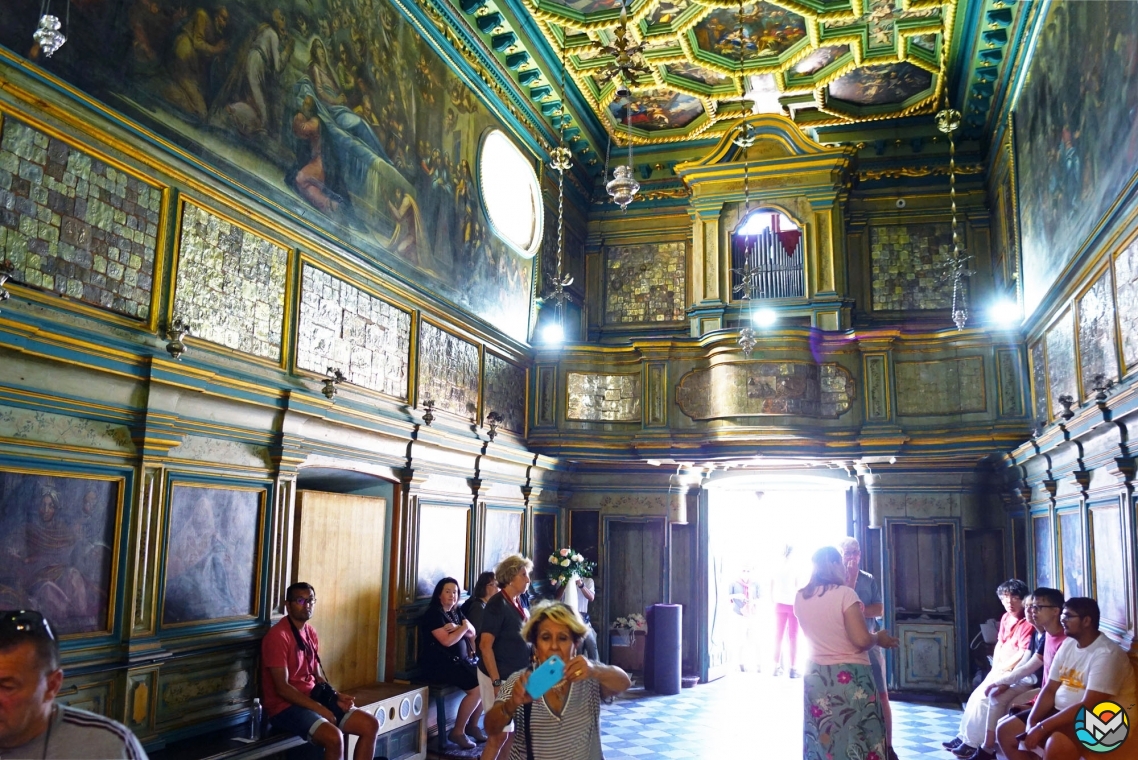 The interior of the church is also amazing. The walls and ceiling are decorated by Tripo Kokolja, a talented artist from Perast.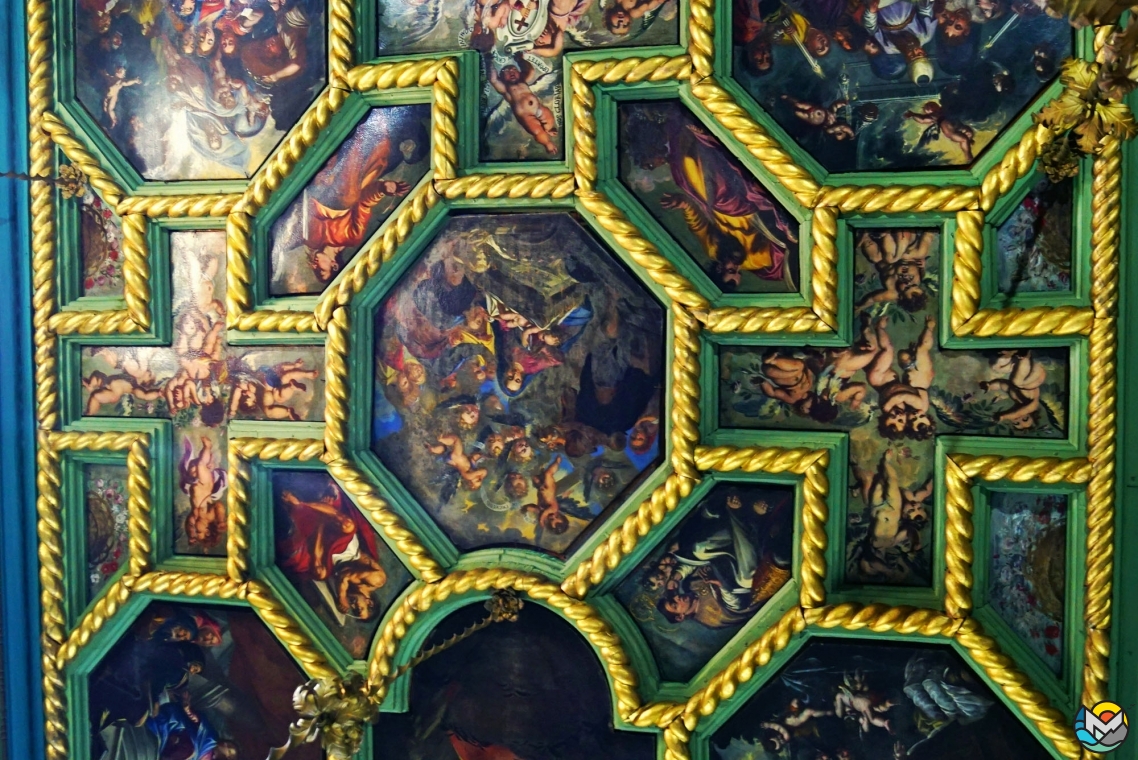 Today, these paintings are considered his most outstanding work.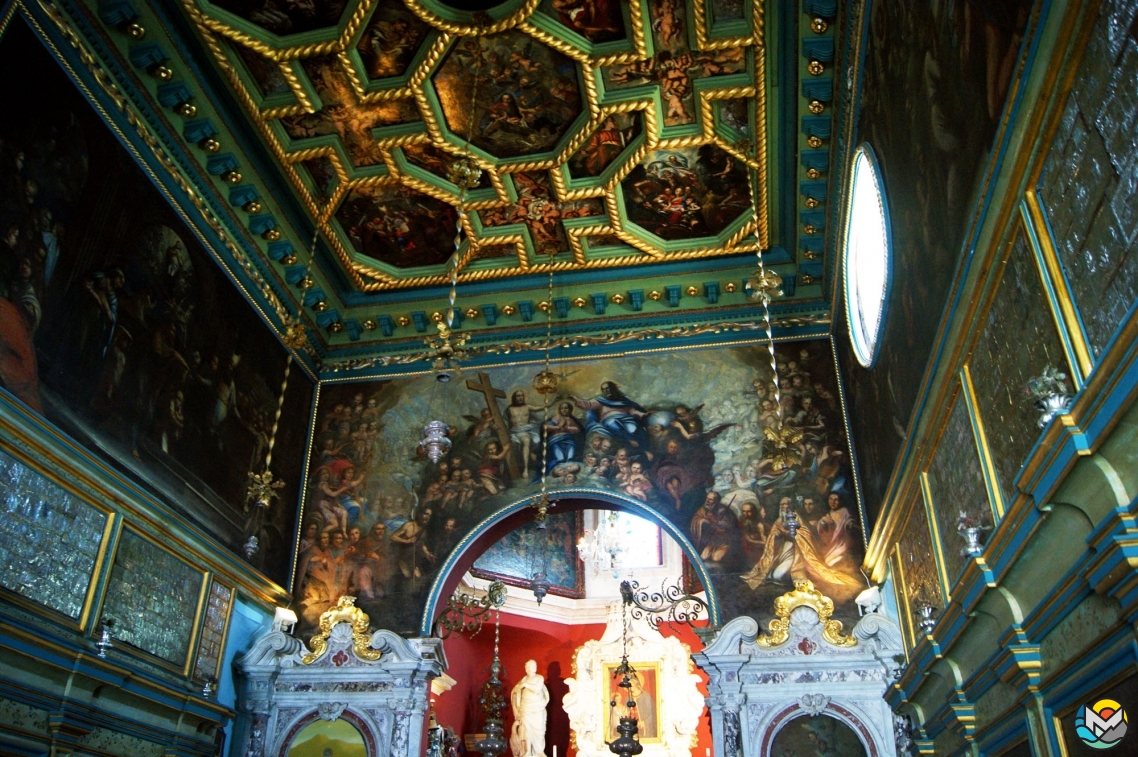 On the walls are also adorned with small silver votive tablets. These are the gifts to the Mother of God, she keeps the sailors safe during the long and treacherous voyages.
The marble altar is made by an Italian master. In its center beams the icon of the Lady of the Rocks, painted by Lovro Dobričević, another famous local artist.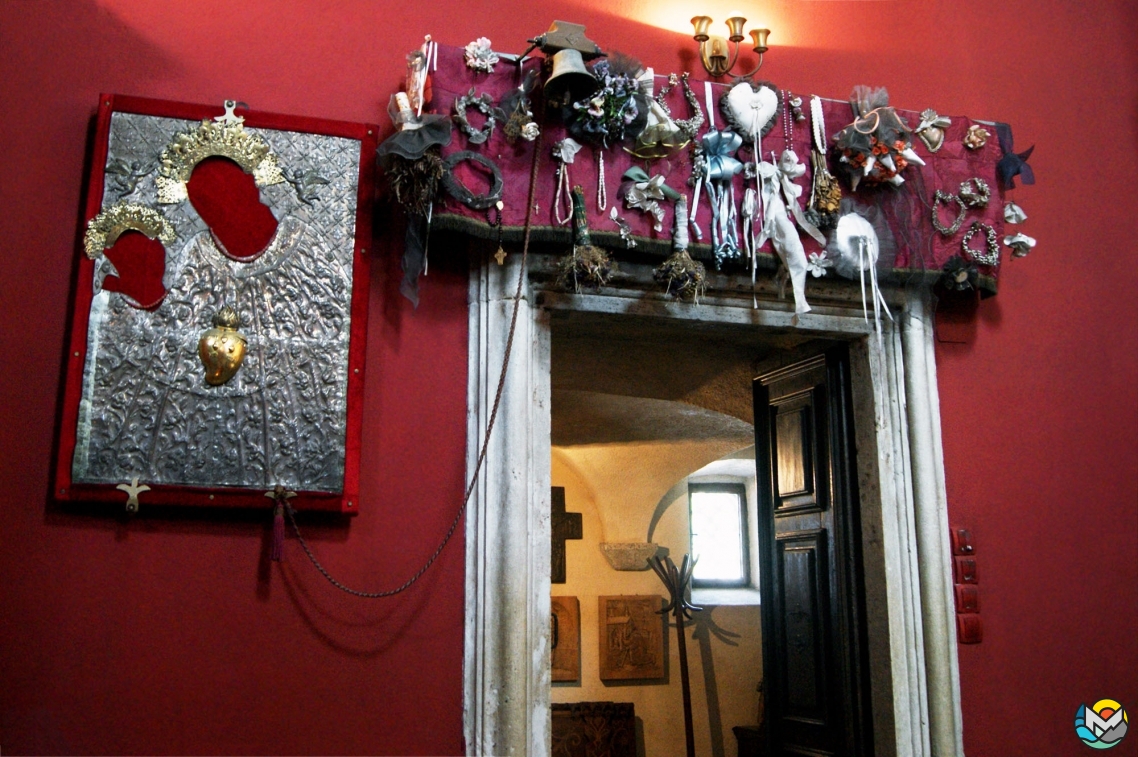 The entrance to the museum is right next to the altar.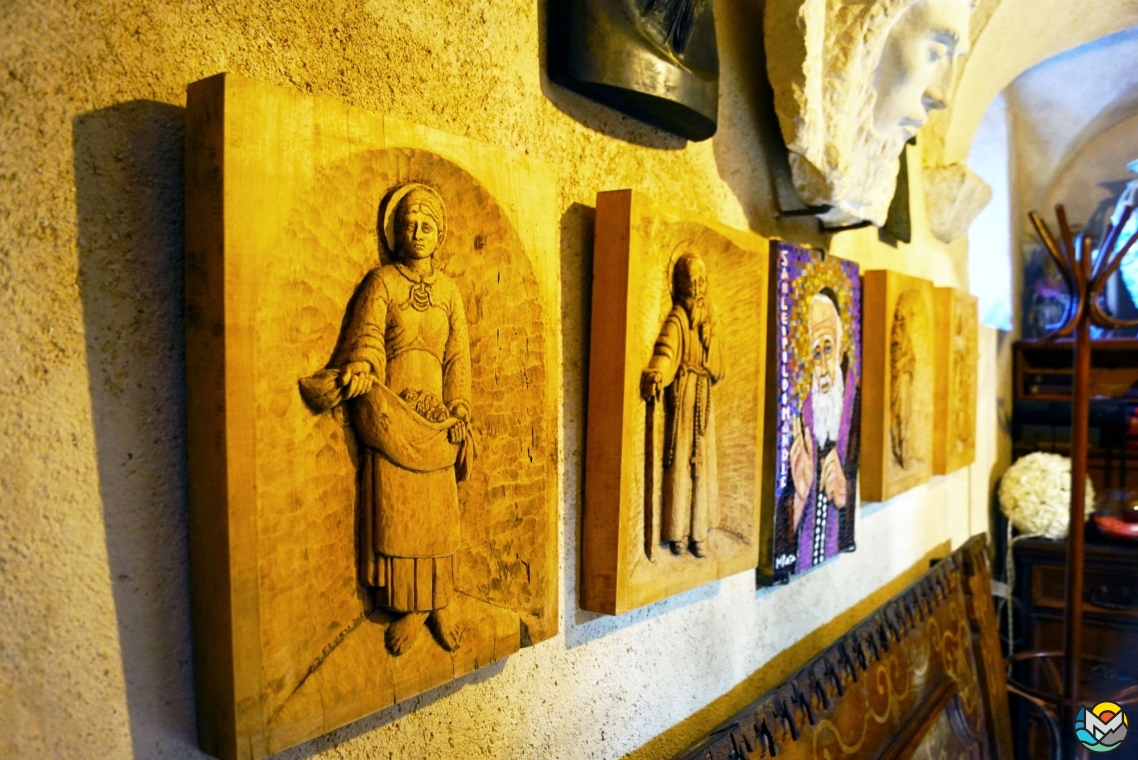 The museum celebrates history of Perast.
There are miniature copies of old sailboats and models of two Perast islands. Gospa od Škrpjela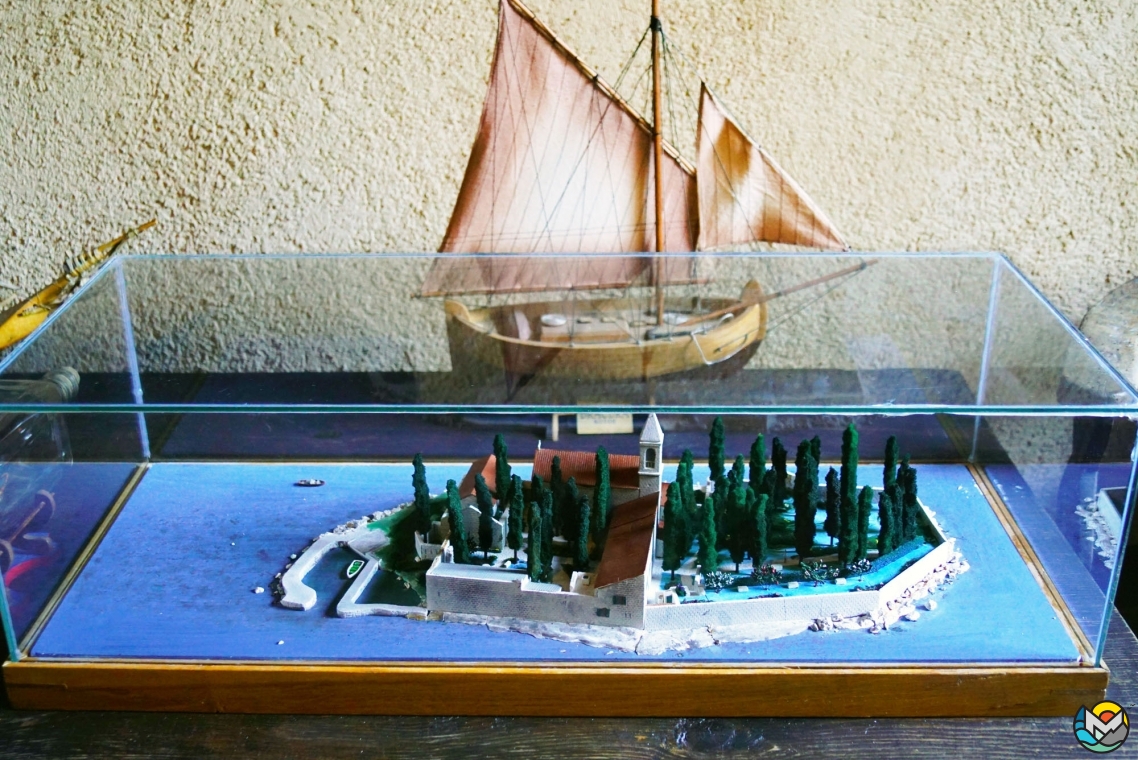 and the Island of St. George.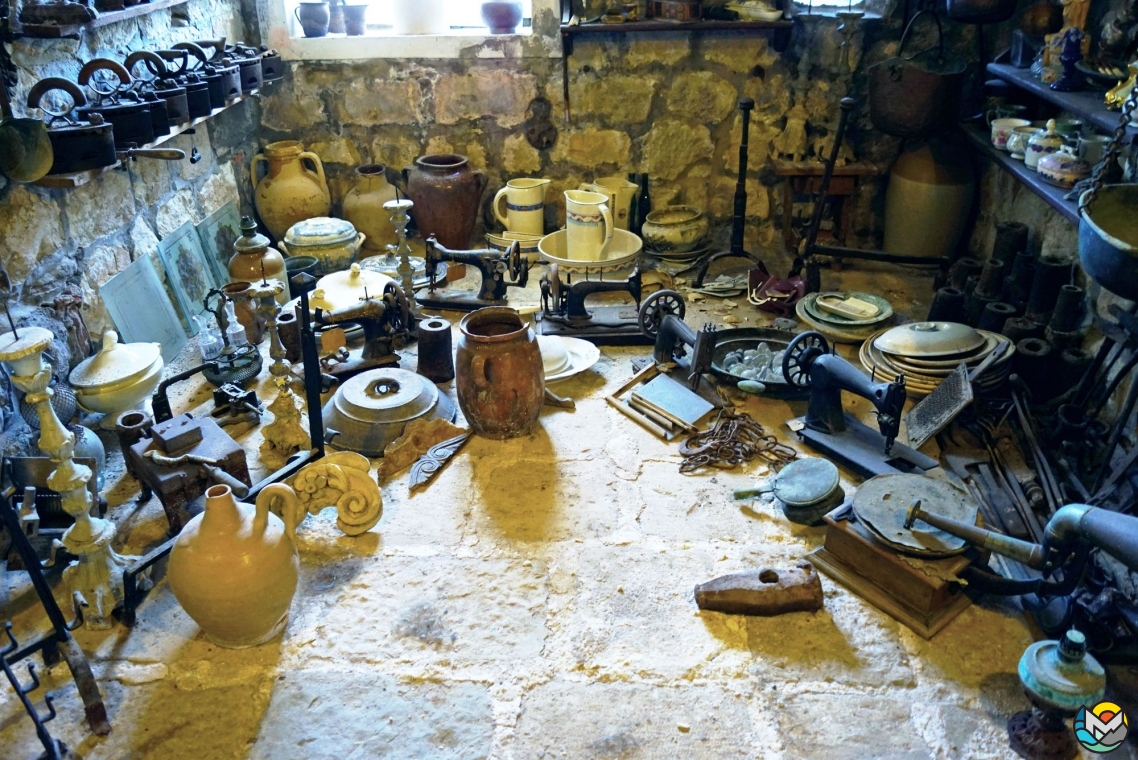 Household objects of inhabitants of the Boka Bay.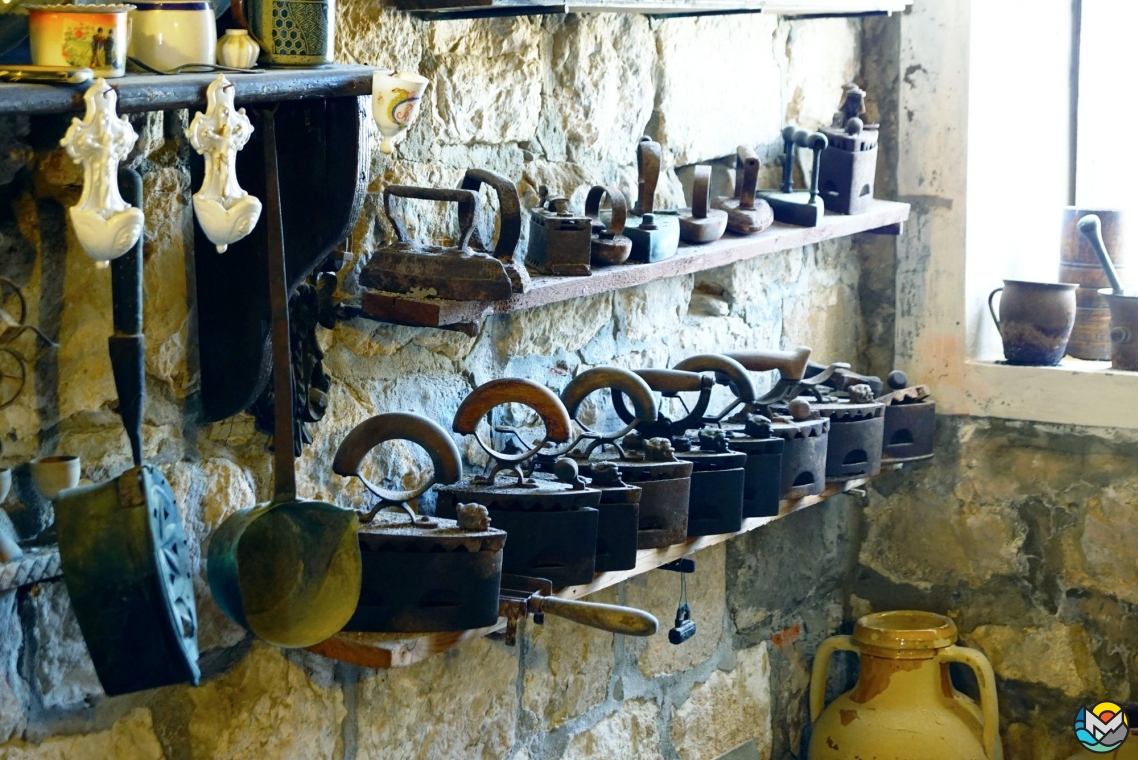 Beautiful and heartwarming relics from irons ...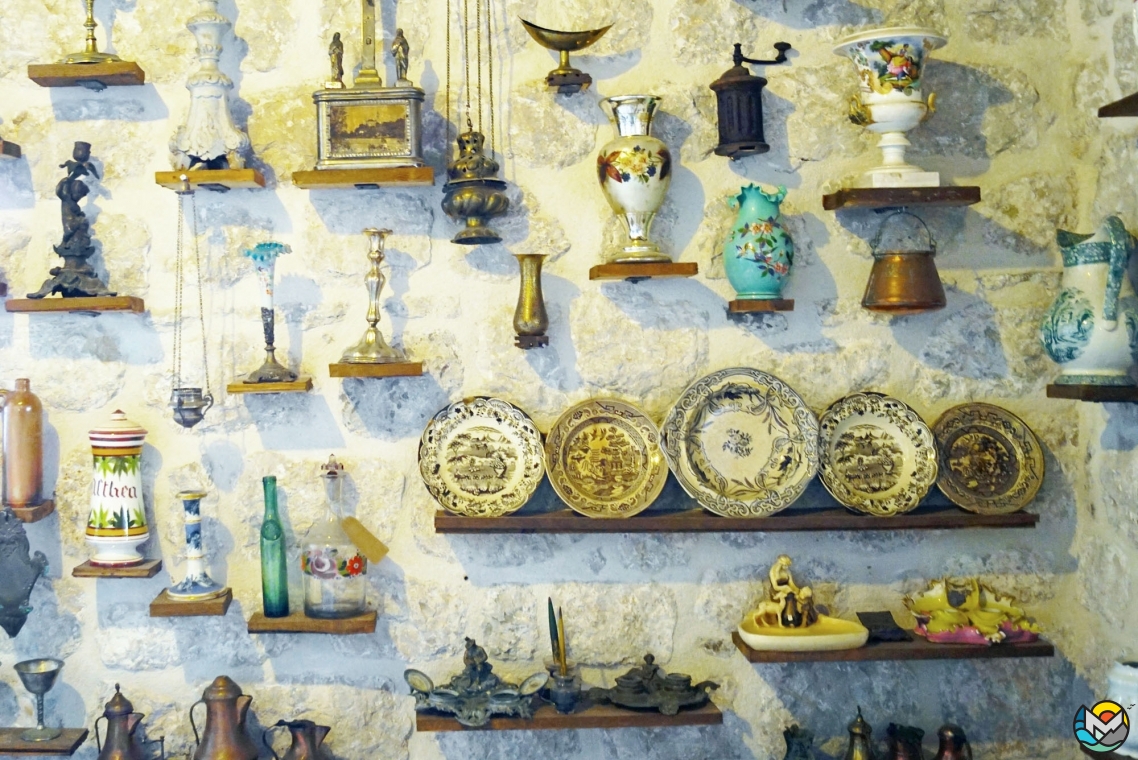 ... to candlesticks and festive platters.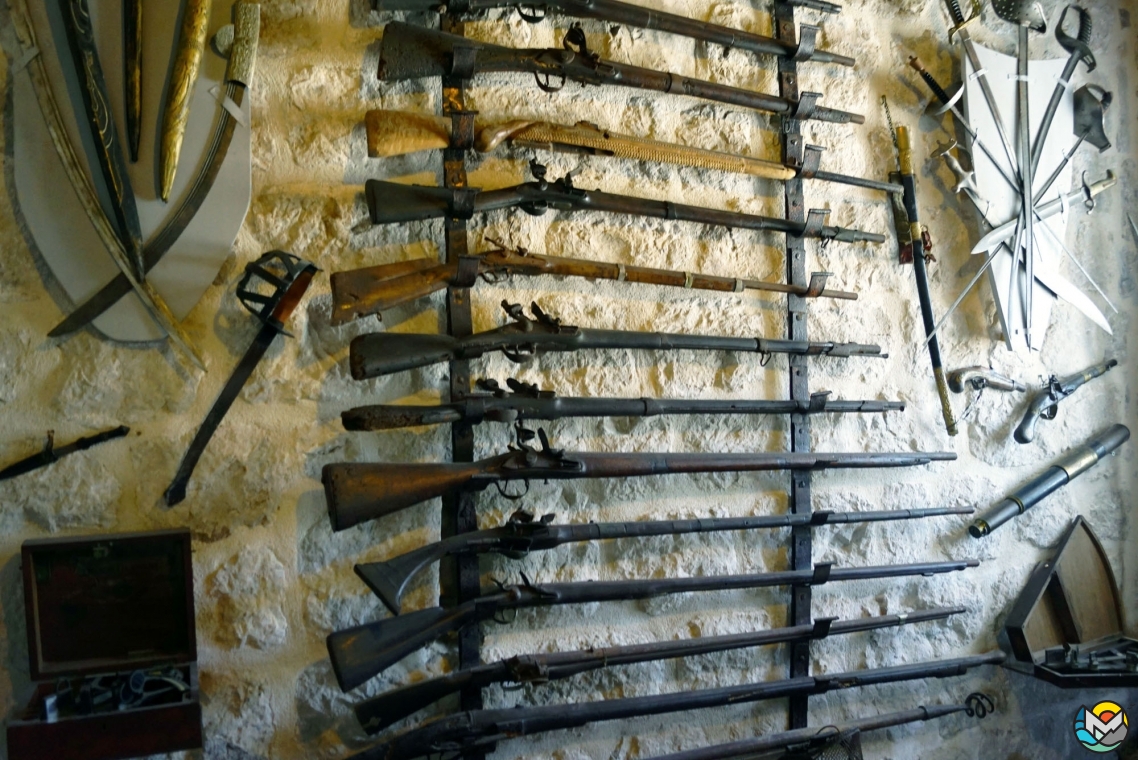 There is also a collection of guns.
The ground floor houses a small lapidary.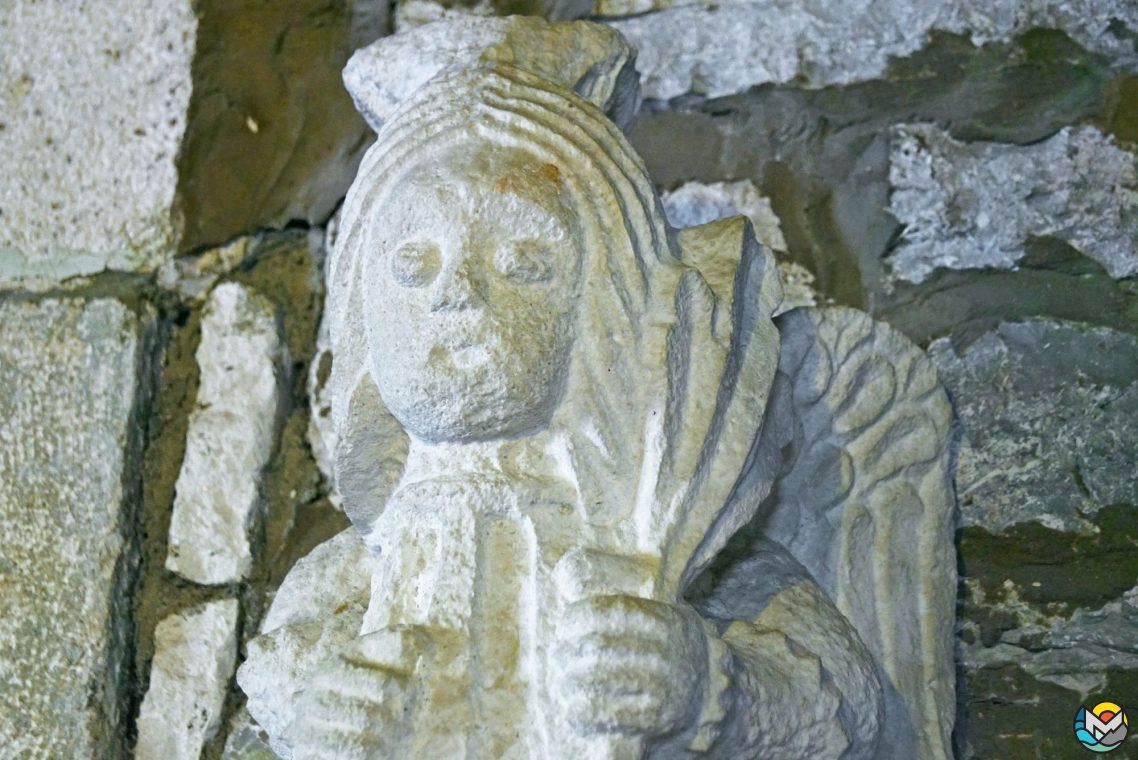 Its exposition consists of stone coats of arms, slabs with inscriptions and sculptures.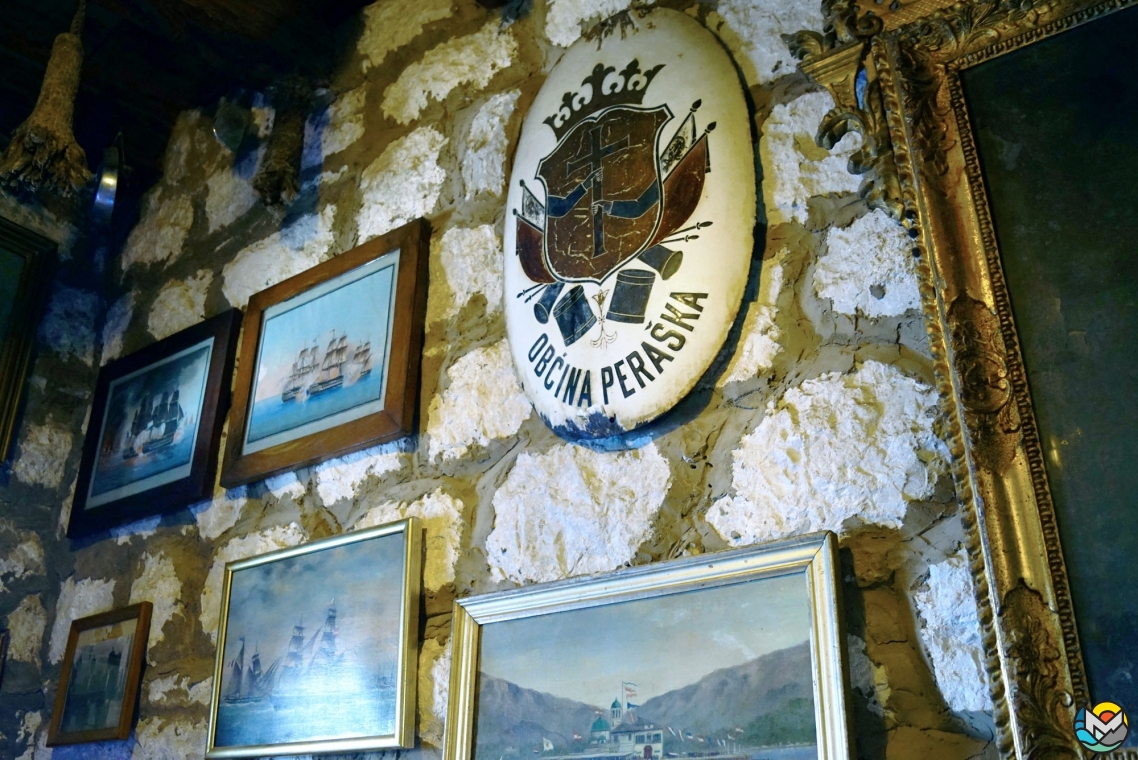 A collection of paintings on the second floor.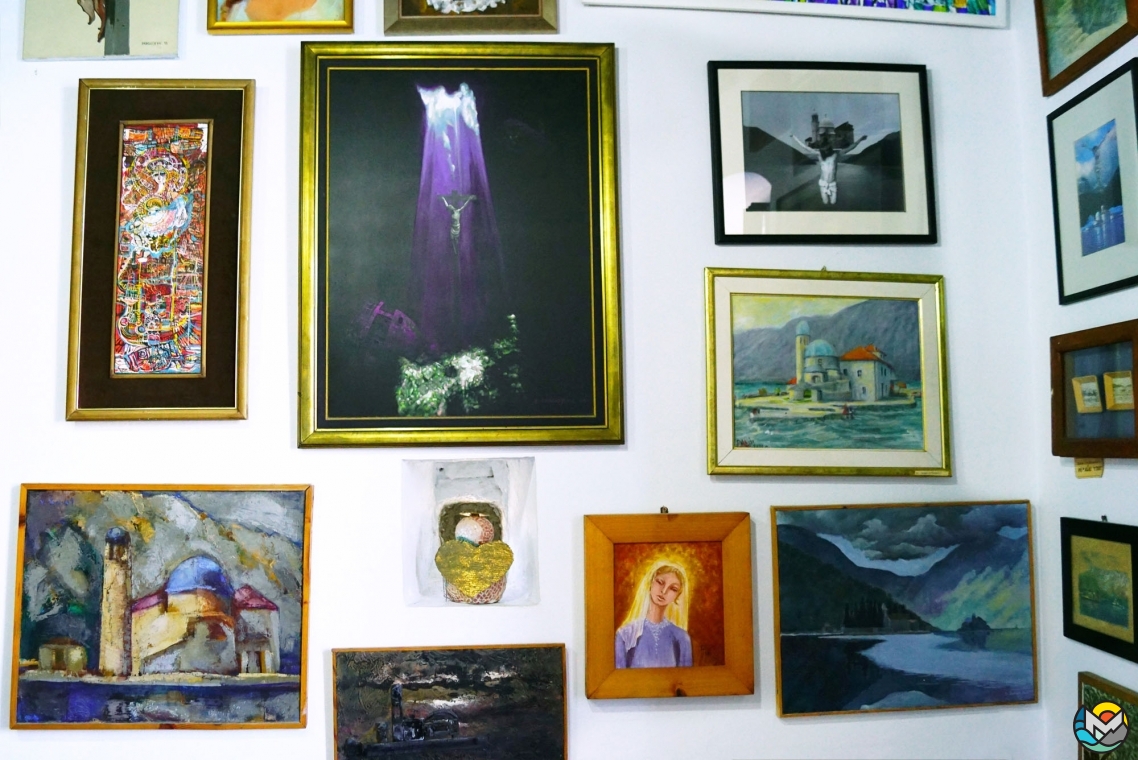 Almost all the works are devoted to the island of Gospa od Škrpjela.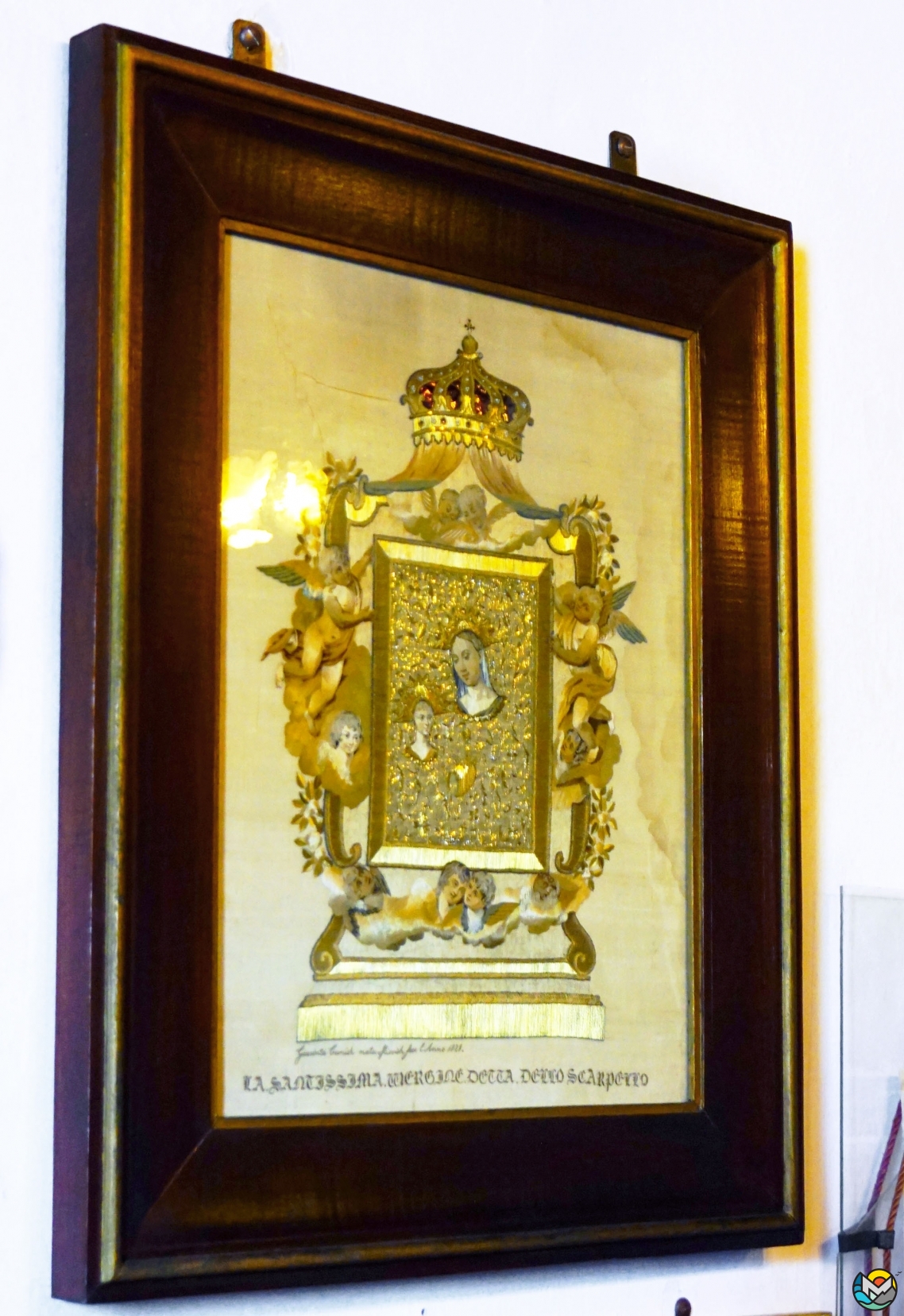 And this is the museum's most famous exhibit — the tapestry, embroidered by a woman from Perast named Jacinta Kunić-Mijović. Jacinta worked on this tapestry for 25 years, all this time waiting for her darling to return from a long journey. To create a beautiful image of the Holy Mother, the woman used golden and silver threads and her own hair — at first golden hair, then silver.