The Church of the Nativity of the Blessed Virgin Mary is the most important religious site in a town of Prčanj. This grand, richly decorated temple stands proudly at the center of the seaside promenade.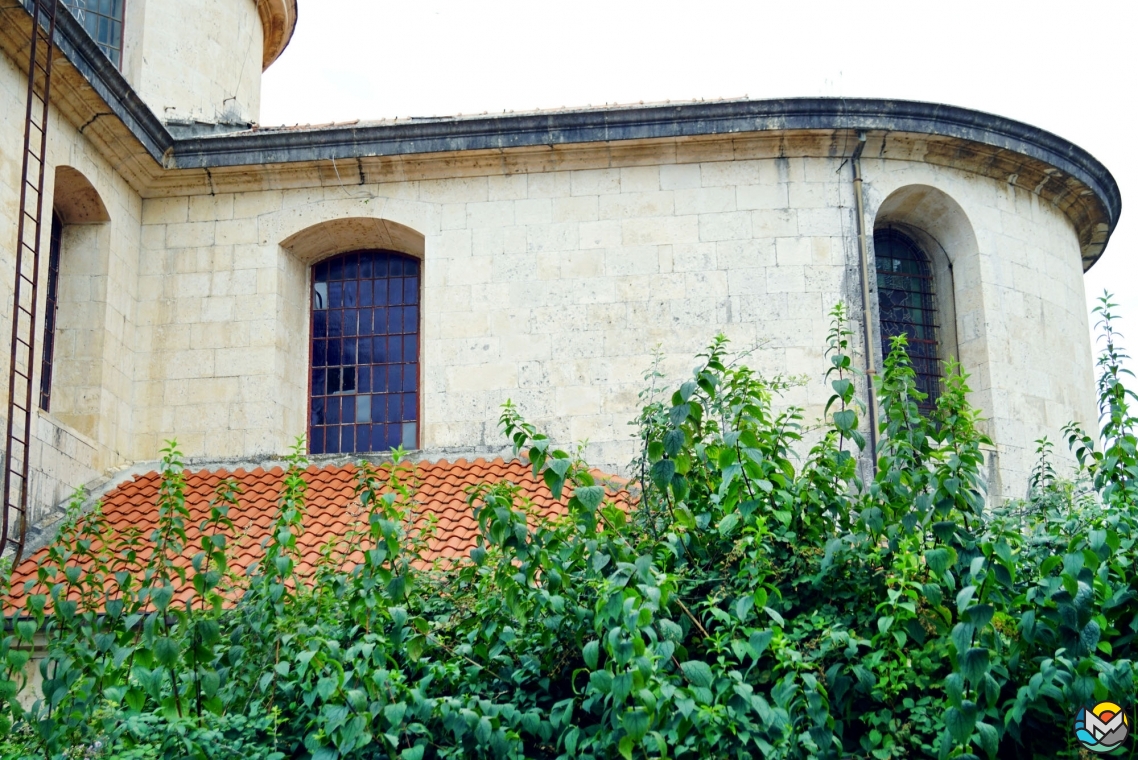 The construction of the church began in the late 18th century and took more than 120 years. It was financed by the residents of Prčanj, who dreamed about big and beautiful shrine.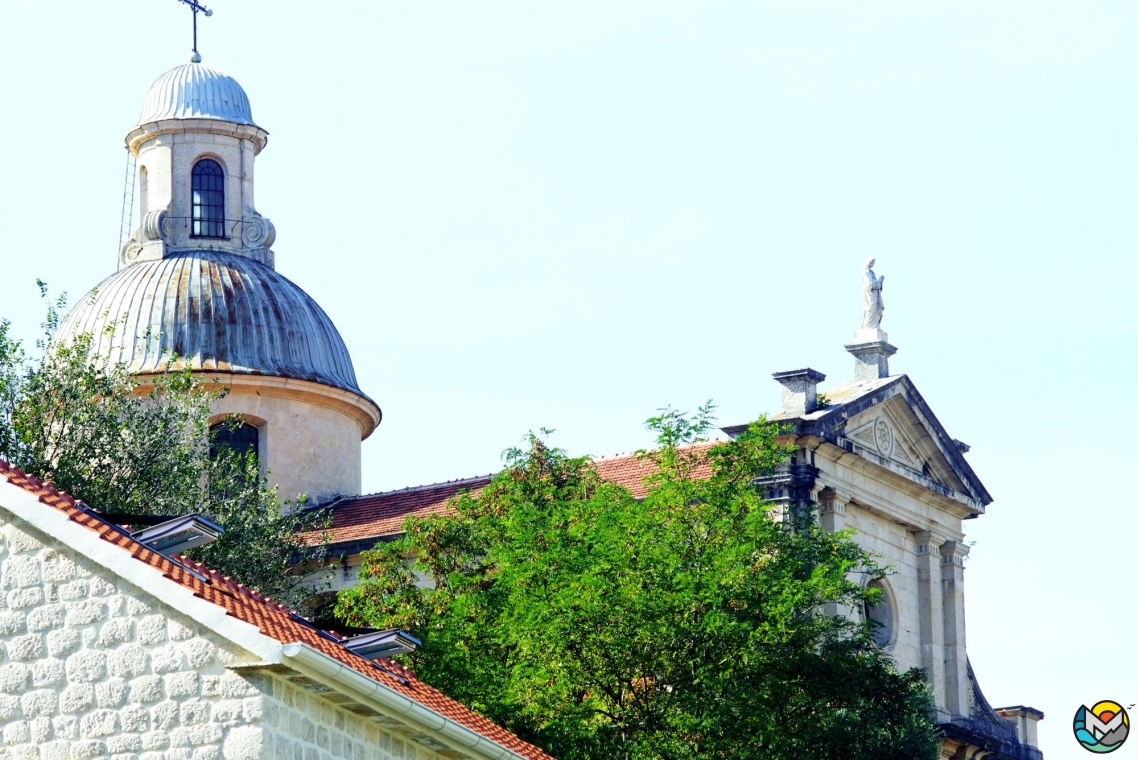 In 1909, the church was opened for worship and later consecrated.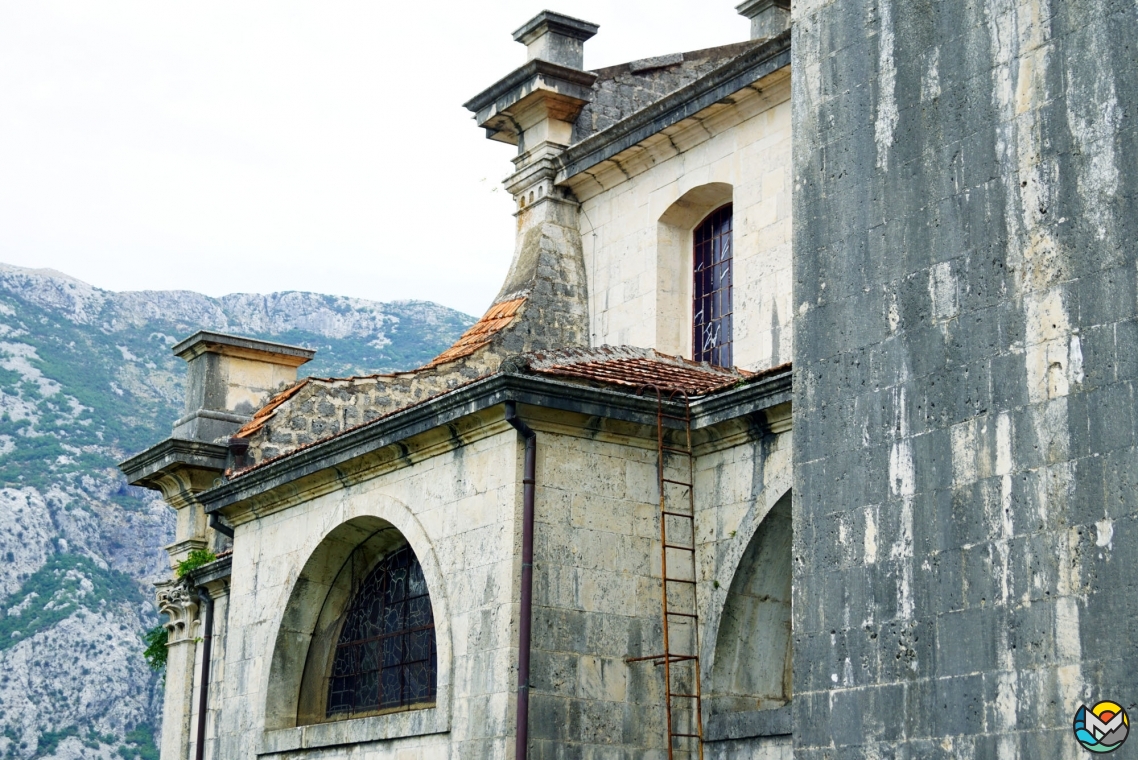 Famous Venetian architect oversaw the project. The building has the shape of a cross; it is a basilica with three naves.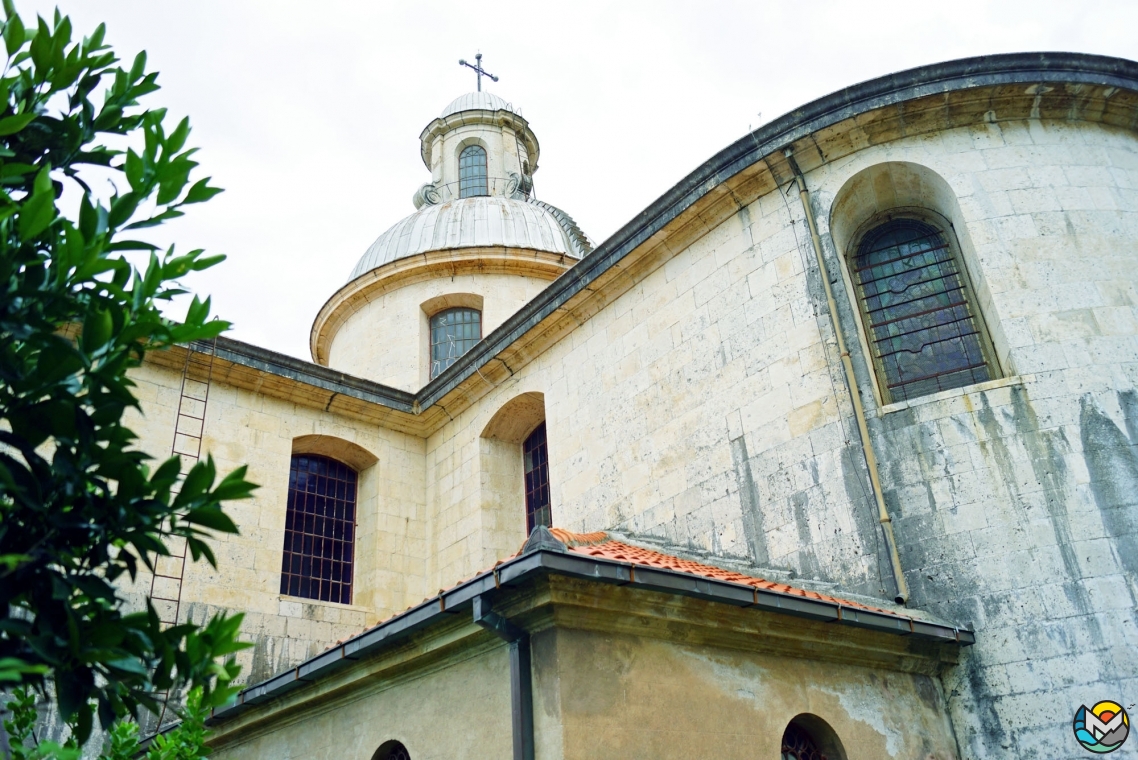 A round dome at the central part of the structure is crowned with a lantern.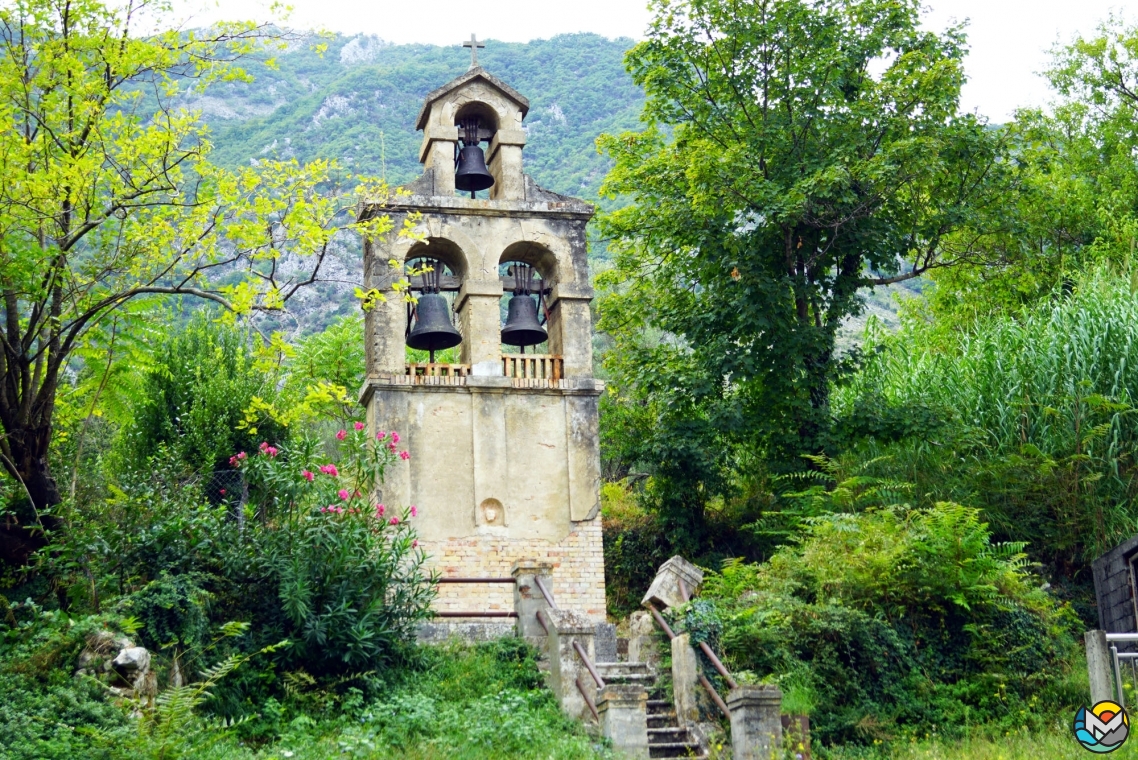 The original plan included bell towers, but the town was short of money. So, a simple traditional belfry was erected near the church.
A wide staircase leads to the doors. Gracious sculptures, including figure of Christ, adorn the entrance.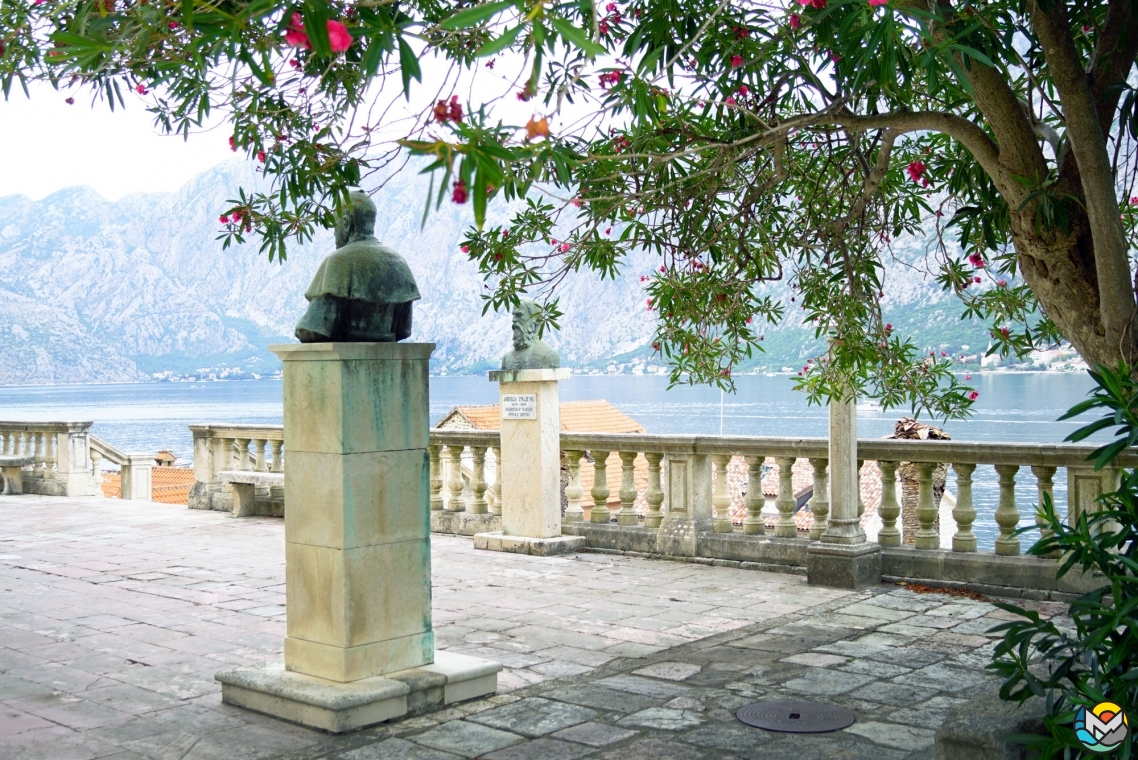 The staircase takes visitors to a spacious terrace with an eye-catching balustrade.
More sculptures on the terrace, busts of famous historical figures.
The central facade of the church, exquisitely decorated in the Renaissance and Baroque styles, looks at the Adriatic.
Two marble apostles guard the entrance to the temple. St. Paul at the left side,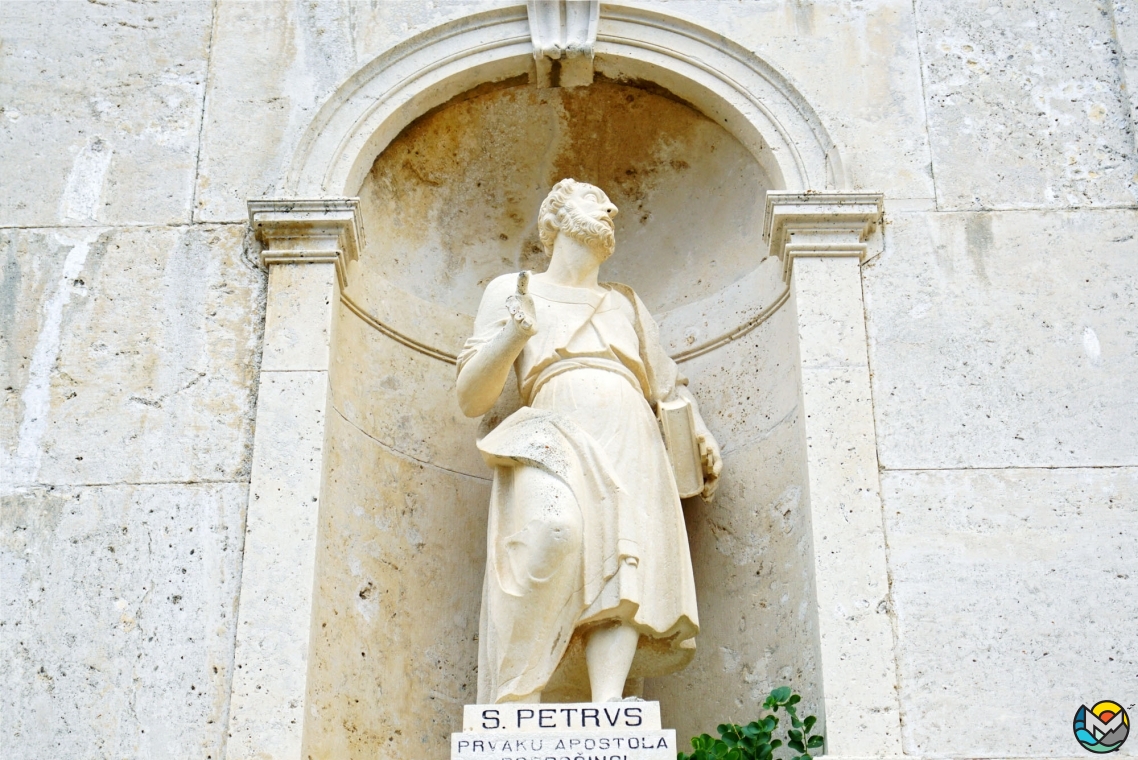 and St. Peter at the right, holds the gospel and the keys to heaven.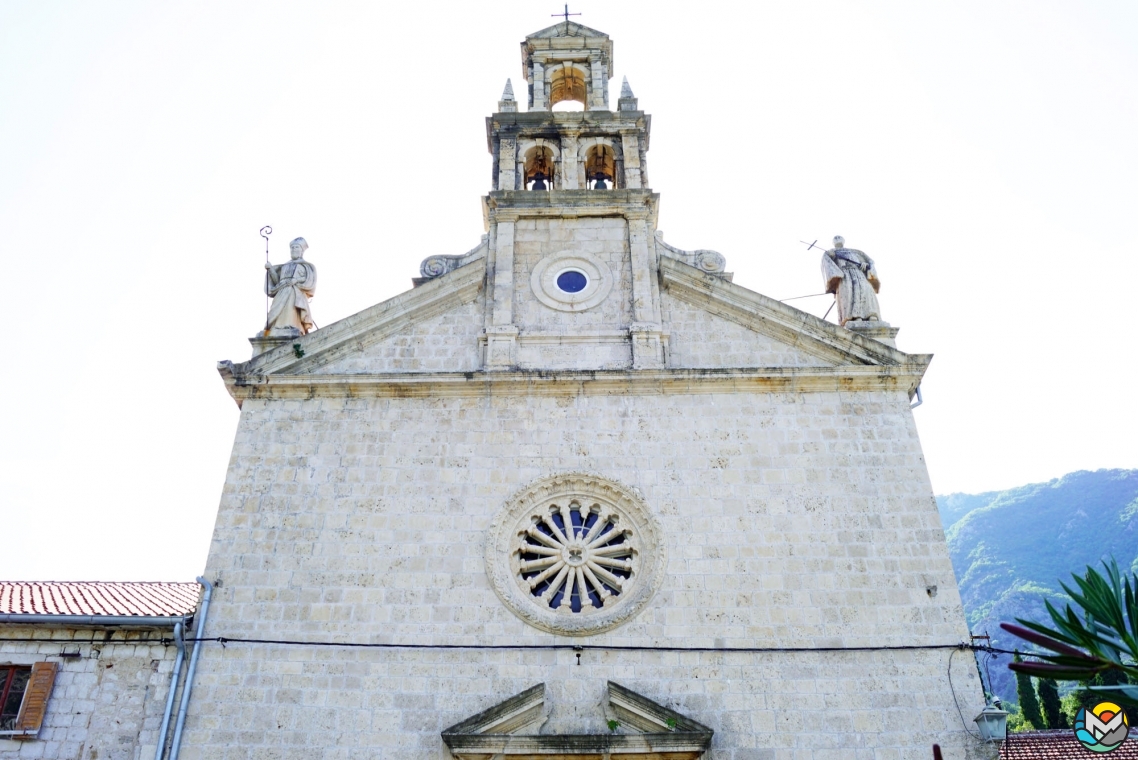 About a hundred meters from the Church of the Nativity of the Blessed Virgin Mary, you can see another Catholic church.
The temple, consecrated in honor of St. Nicholas, was built in 1728-1735 on the site of an older house.
The structure was seriously damaged in horrific 1979 earthquake, but was restored in 2005-2011.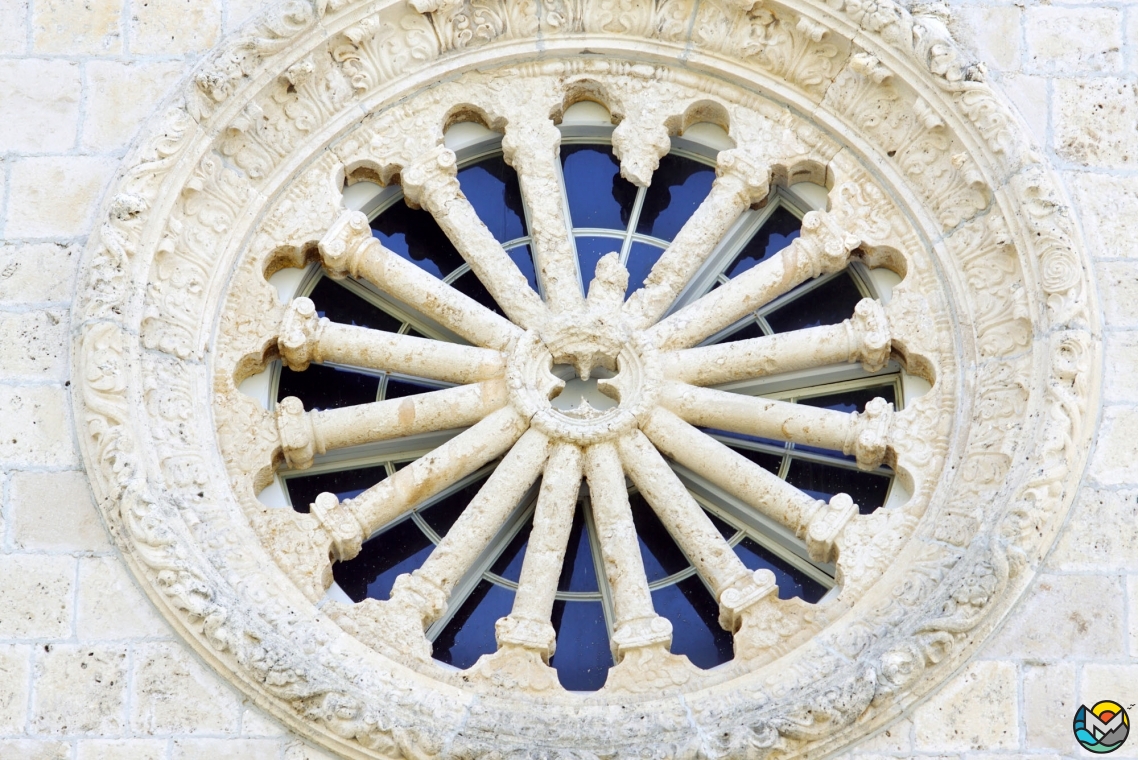 The church is designed in the Baroque style. Nice rose-shaped window embellishes the facade.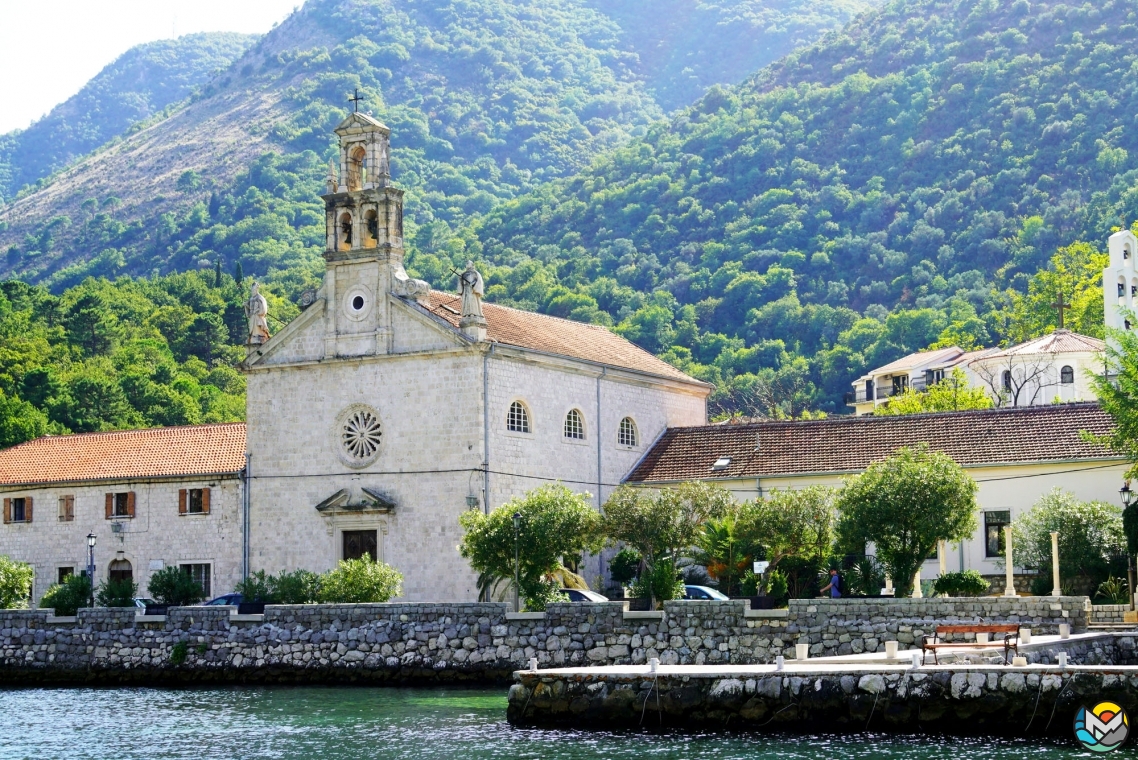 This is a UNESCO Heritage site and well worth a visit.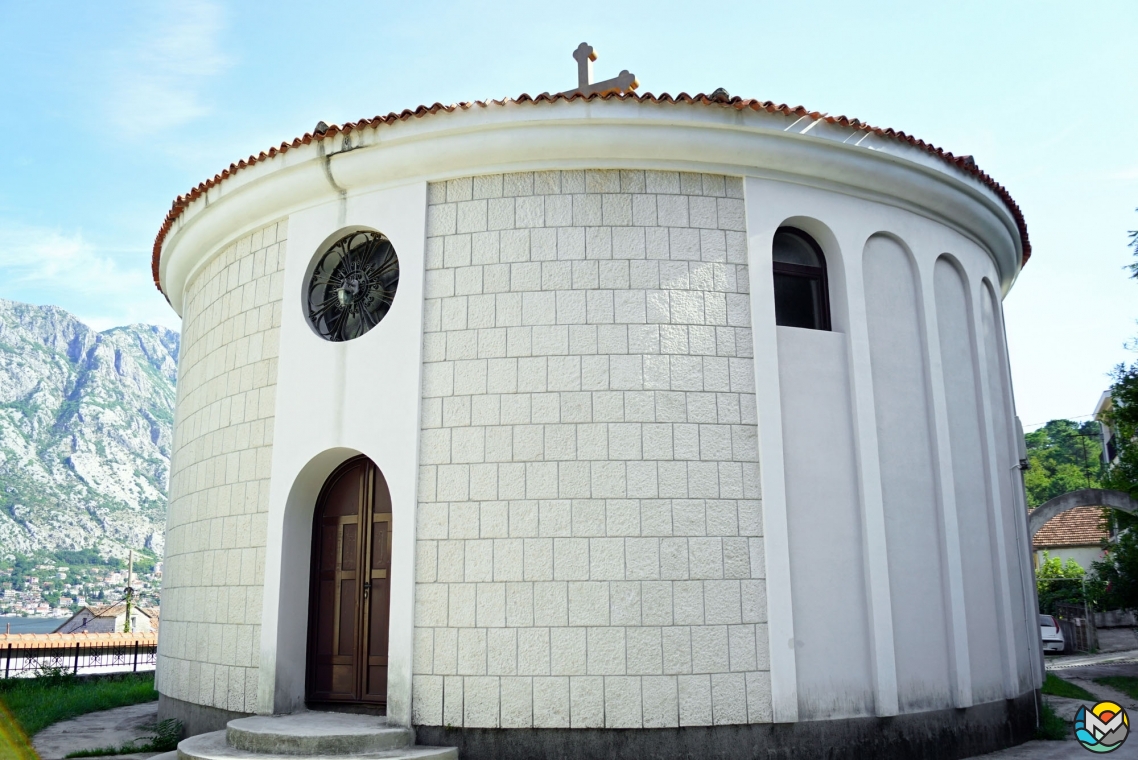 Behind the Church of St. Nicholas stands an Orthodox church of St. Peter of Cetinje. It was built quite recently — in the 70s of the last century.
The round-shaped structure mimics the Njegoš Chapel, which was once rising on Mount Lovćen.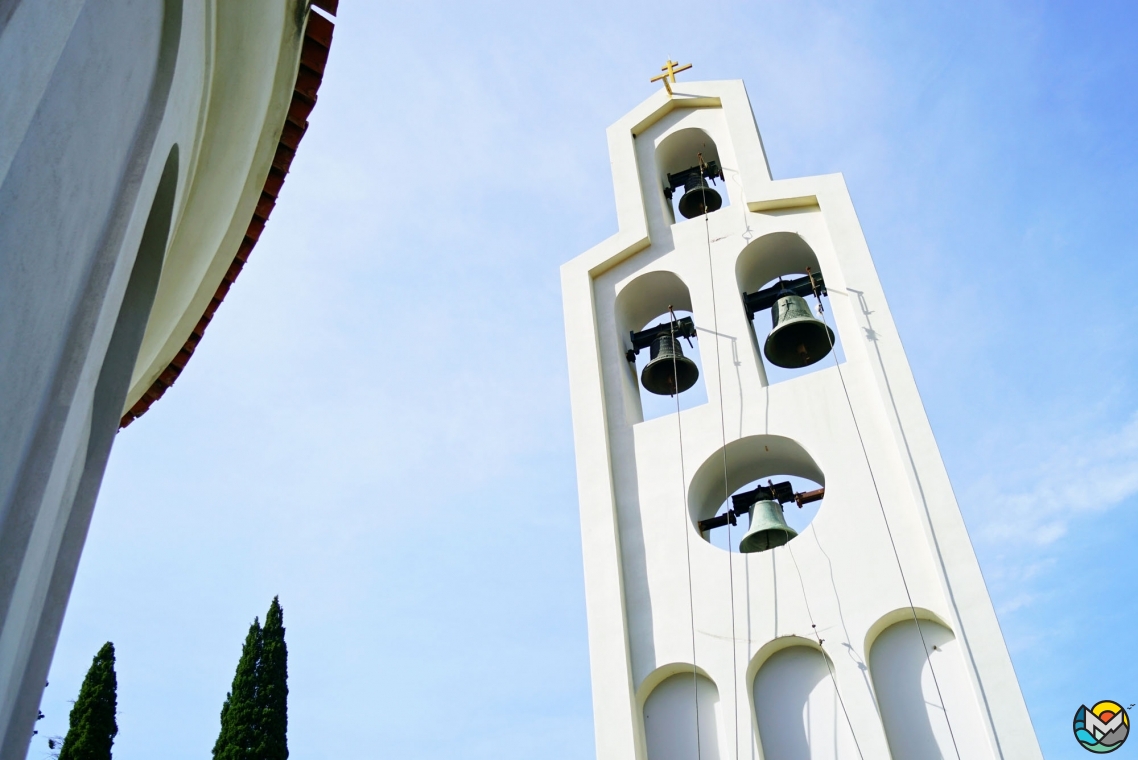 Church bells at the high free-standing tower.
In addition to these three important architectural sites, there are several more churches, small in size and modestly decorated. They served as private chapels for wealthy citizens of Prčanj.
One of these chapels is the Church of Our Lady of Mount Carmel.
It was built by the noble Luković family in the middle of the 17th century. The family coat of arms flaunts over the entrance.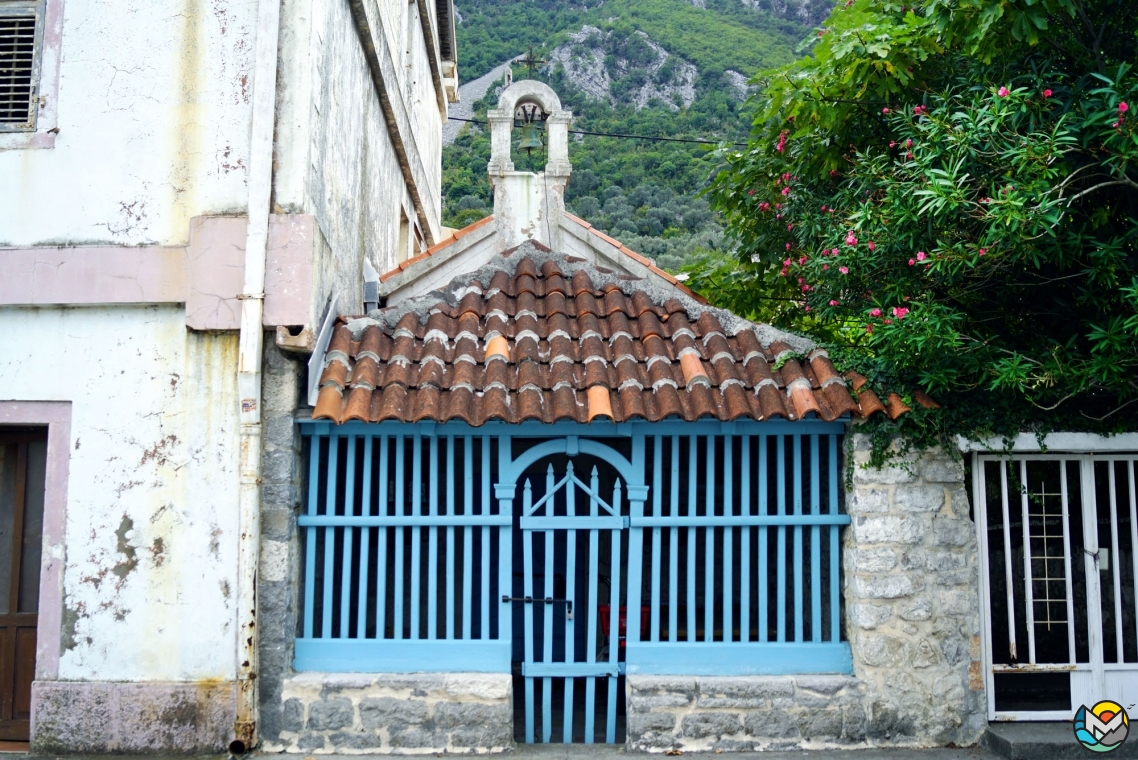 The church of St. Anthony of Padua was a property of another rich and respected family — Lazari.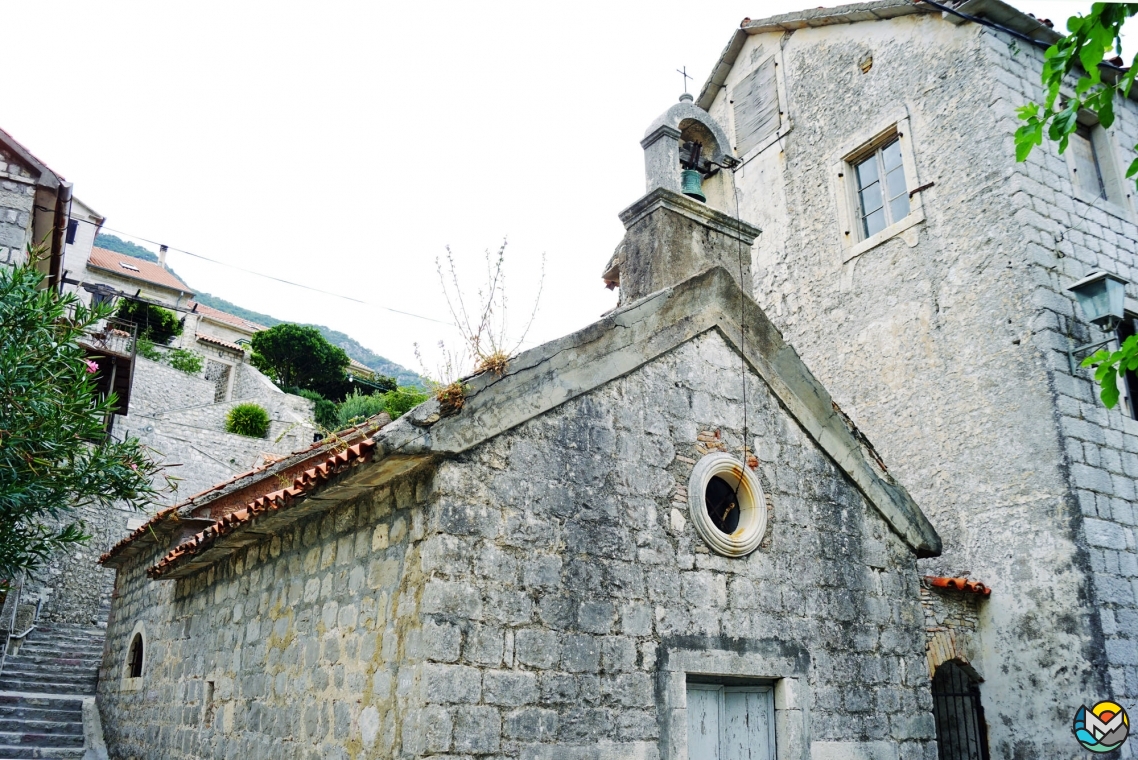 Traditionally built St. John Church has one nave and a tower with a small bell above the main entrance.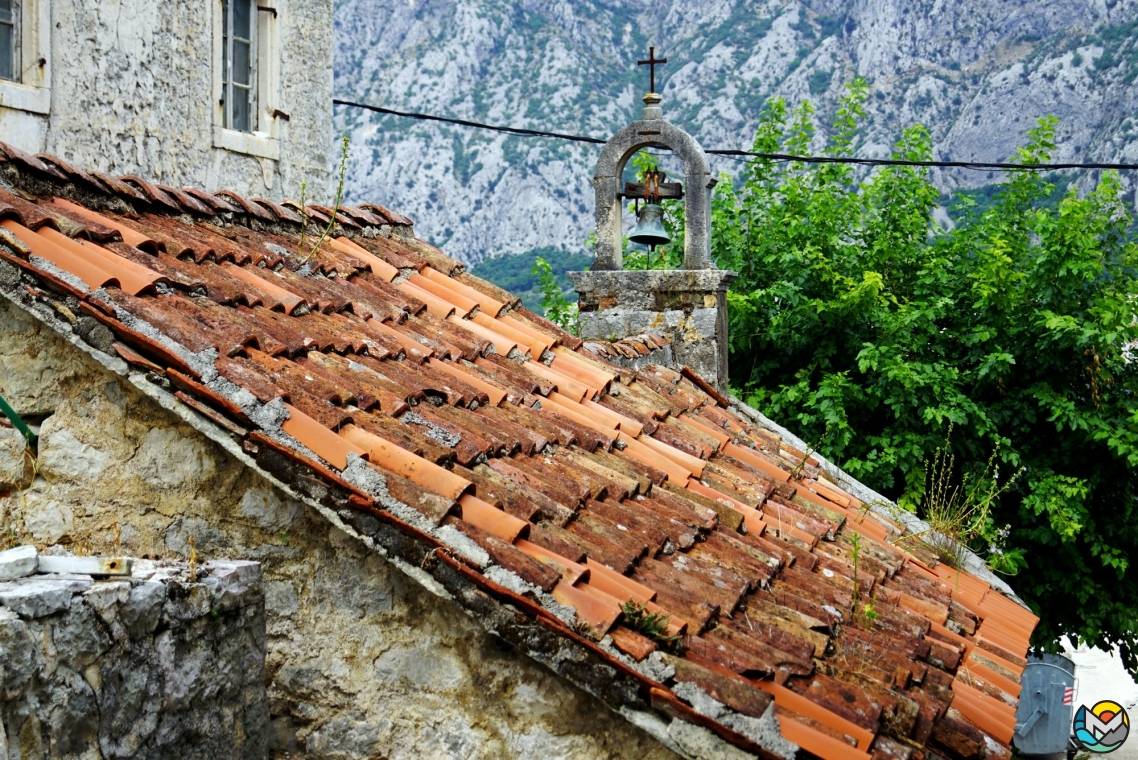 Amazingly, these temples are still privately owned.