In bygone turbulent days, an important administrative and economic center like Kotor needed a really good fortification system. And powerful framework around the city protected it from all sides.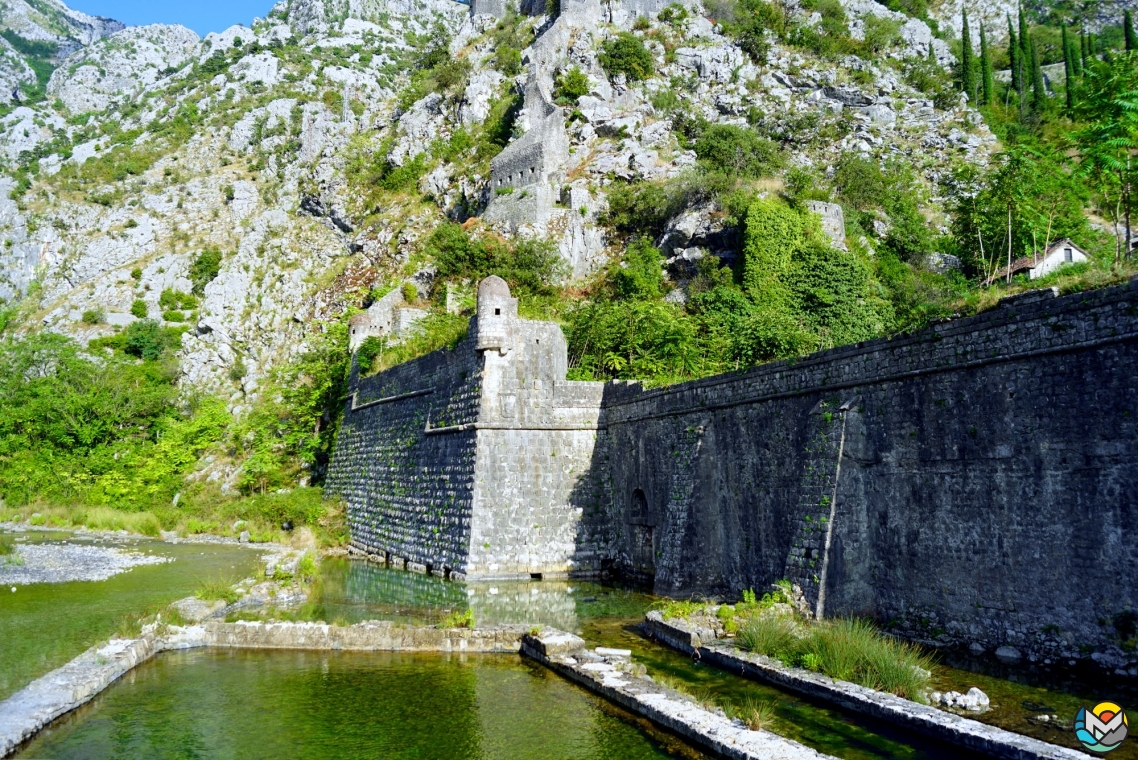 One of the most important fragments of fortification is powerful fortress walls. They surround the entire historical quarter, and climb up the mountain to the San Giovanni Fortress.
The defense system was formed over the centuries, mostly at the time when Kotor was part of the Venetian Republic.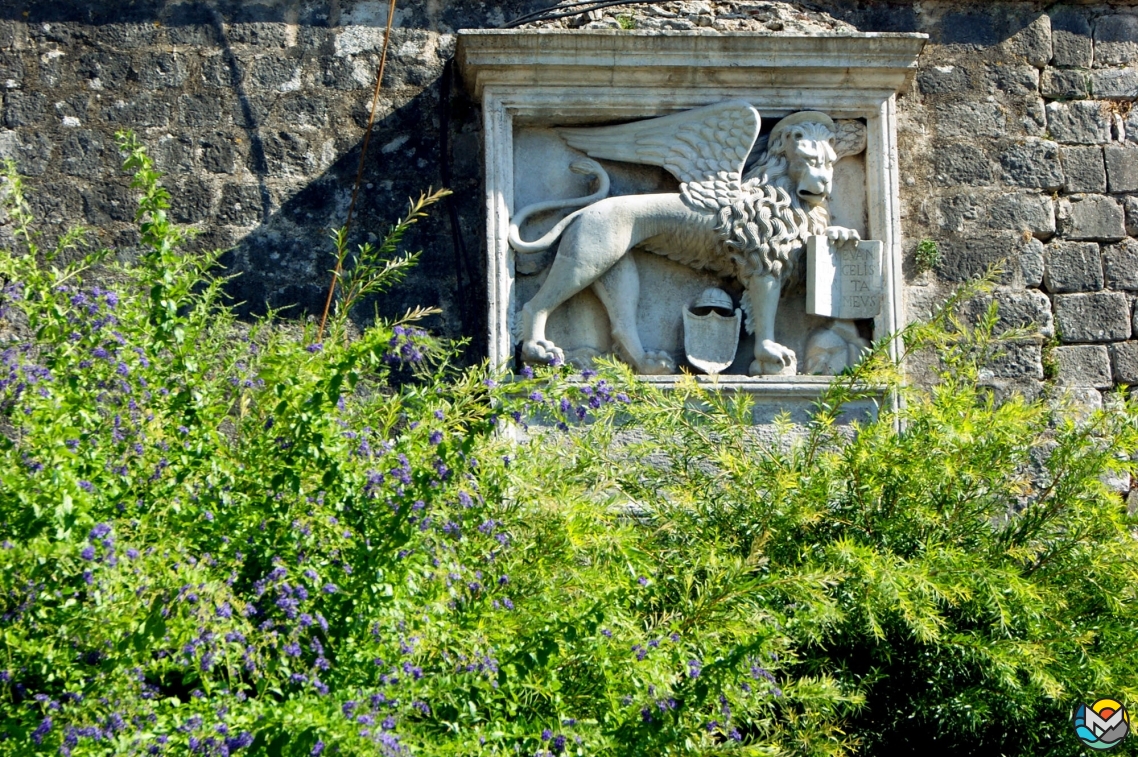 The fortress walls are decorated with the Lion of Saint Mark — the heraldic symbol of Venice.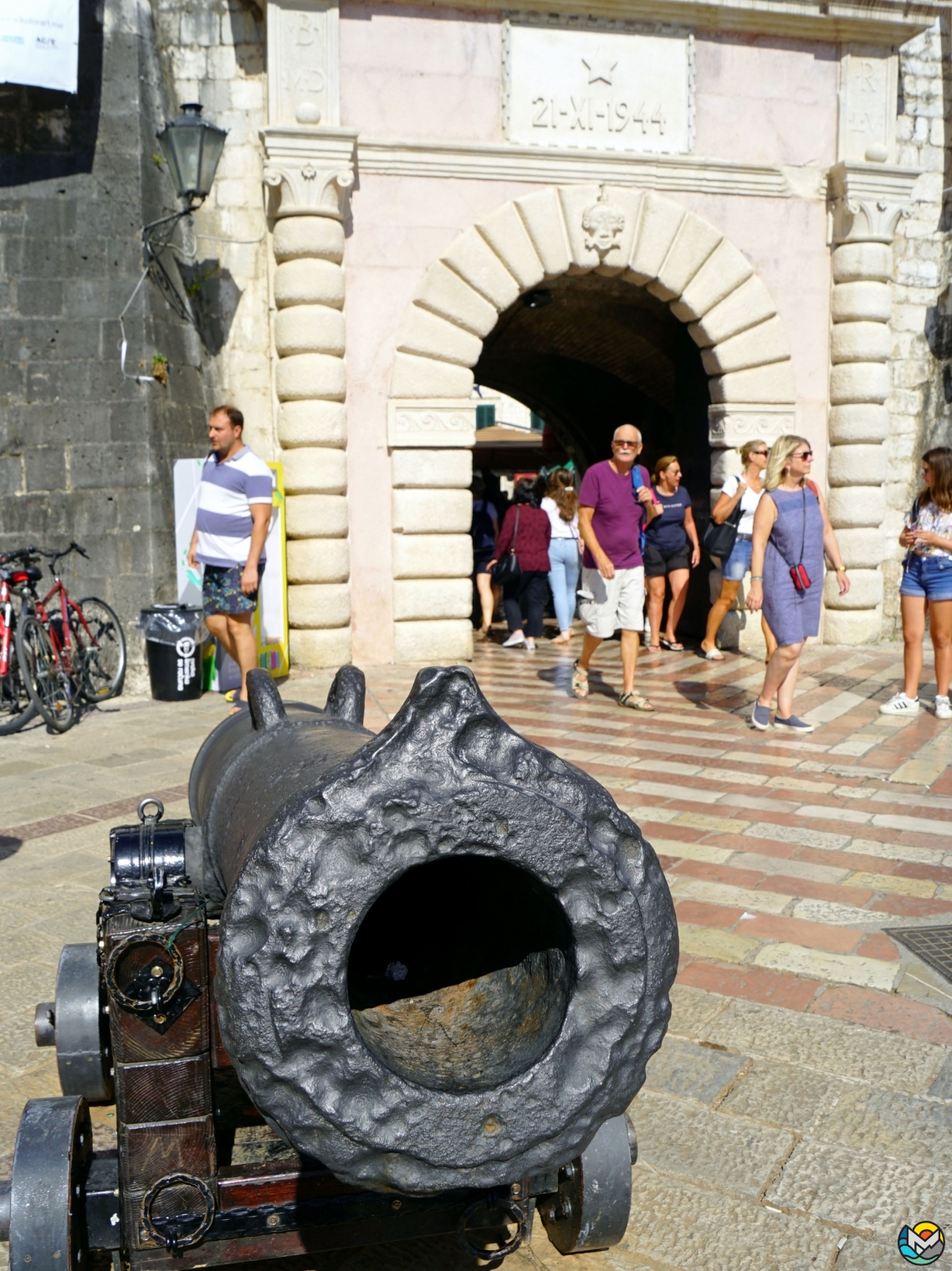 You can enter the Old Town of Kotor only through the gates. There are few of them, but the tourists use mainly the Sea Gate which opens to the Arms Square.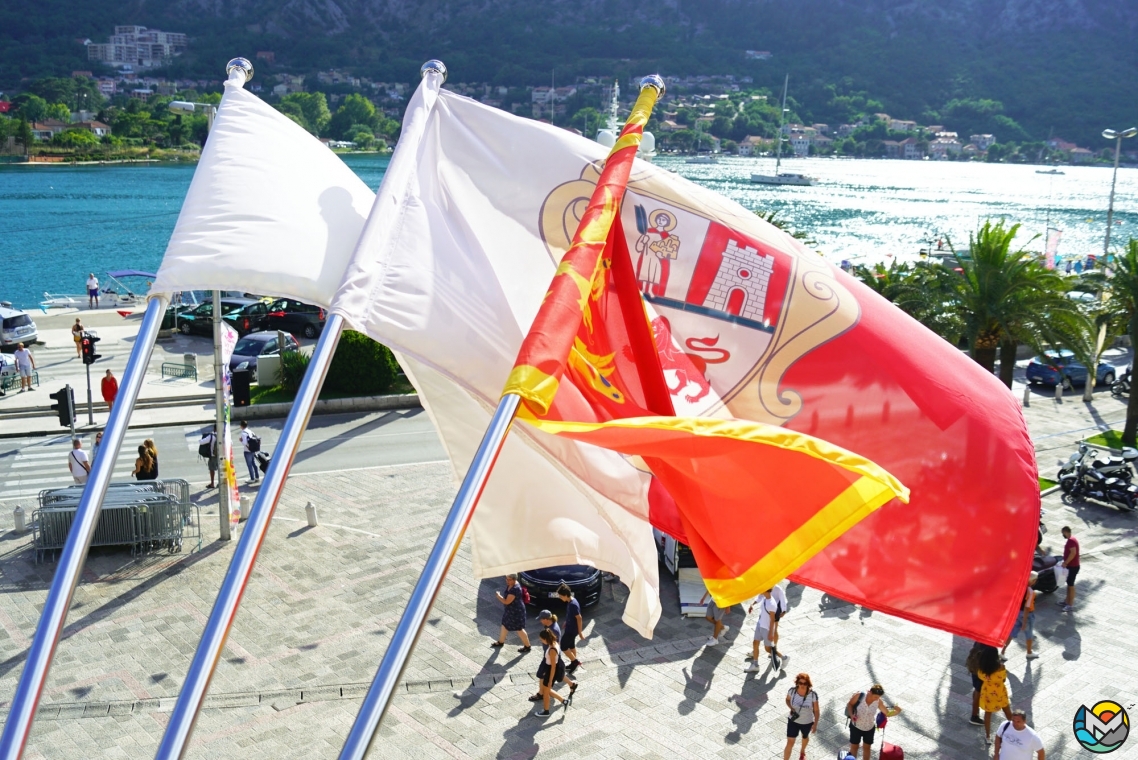 This is the central gate of Kotor. Three flags are waving above the arch of the gate, the flag of Montenegro, the flag of Kotor and the flag of UNESCO.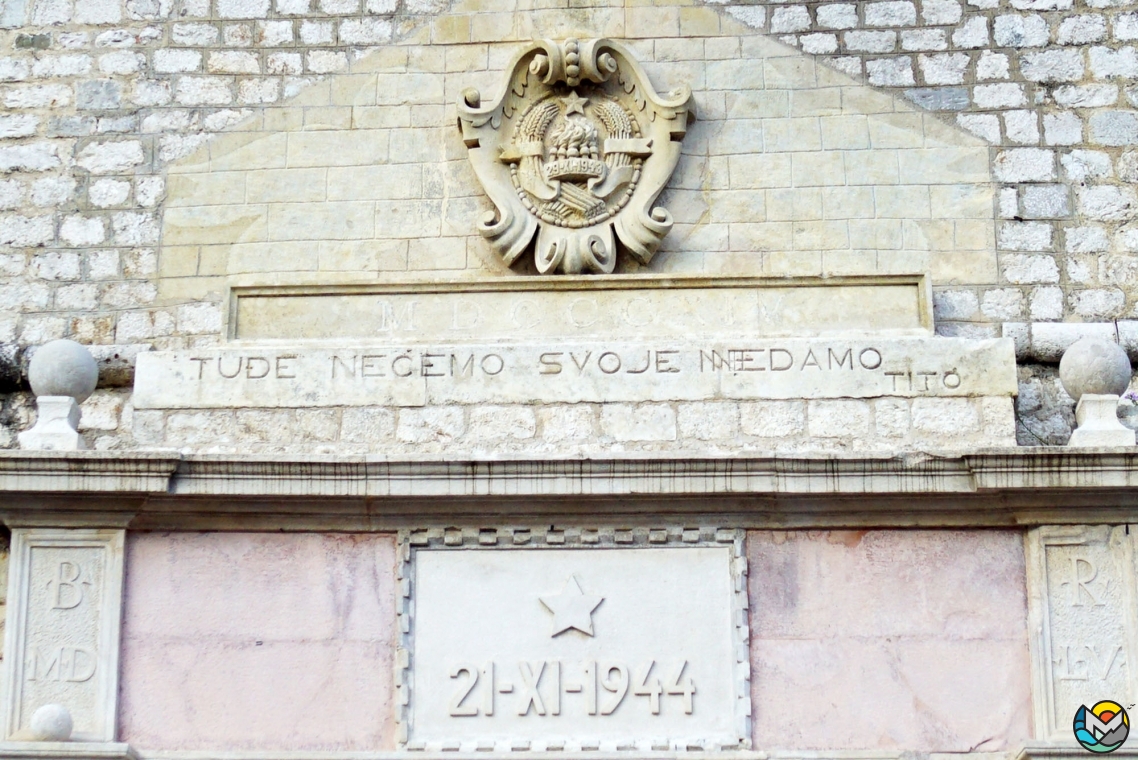 Sea Gate was built in the 16th century.
Since the last century, the coat of arms of Yugoslavia has been adorning the outer side of the gate. Below it there is a quote from Marshal Tito — Tuđe nećemo svoje ne damo/ Do not take ours we do not take yours — and the date of the liberation of Kotor from the fascist occupation.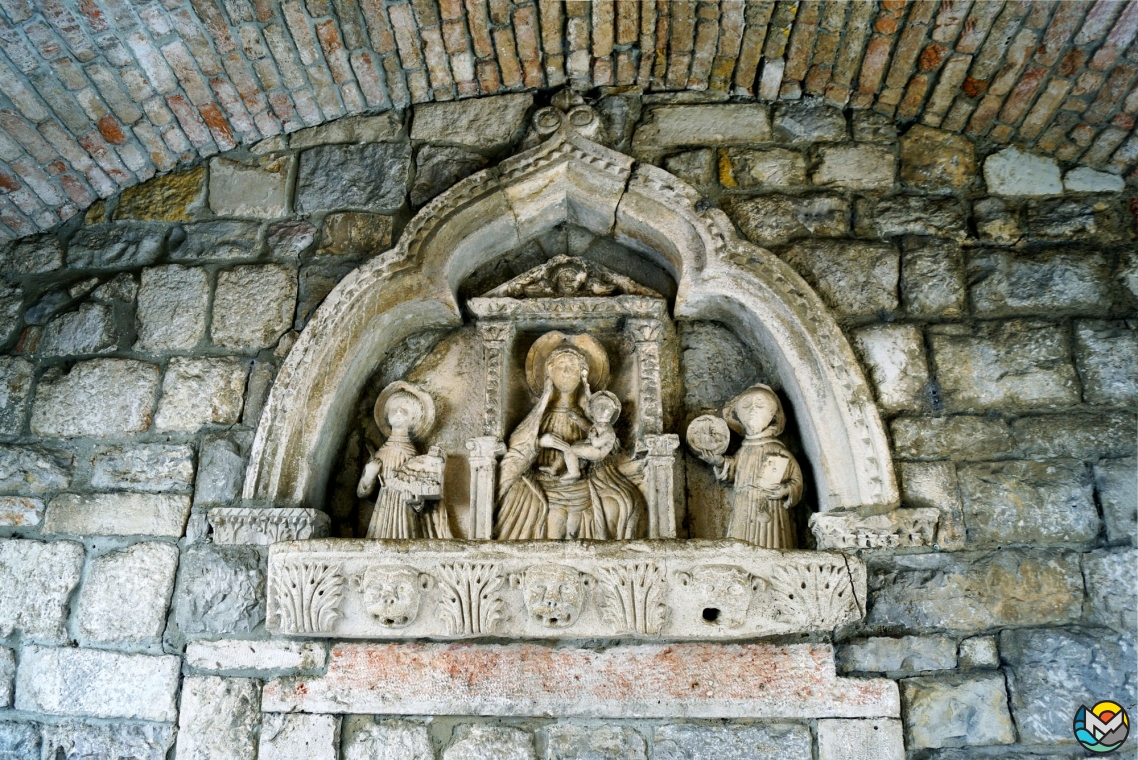 The inner part of the gate is more interesting and valuable, both from an artistic and historical point of view. There is an amazing Gothic-style relief that is older than the gate itself — it was created in the 15th century.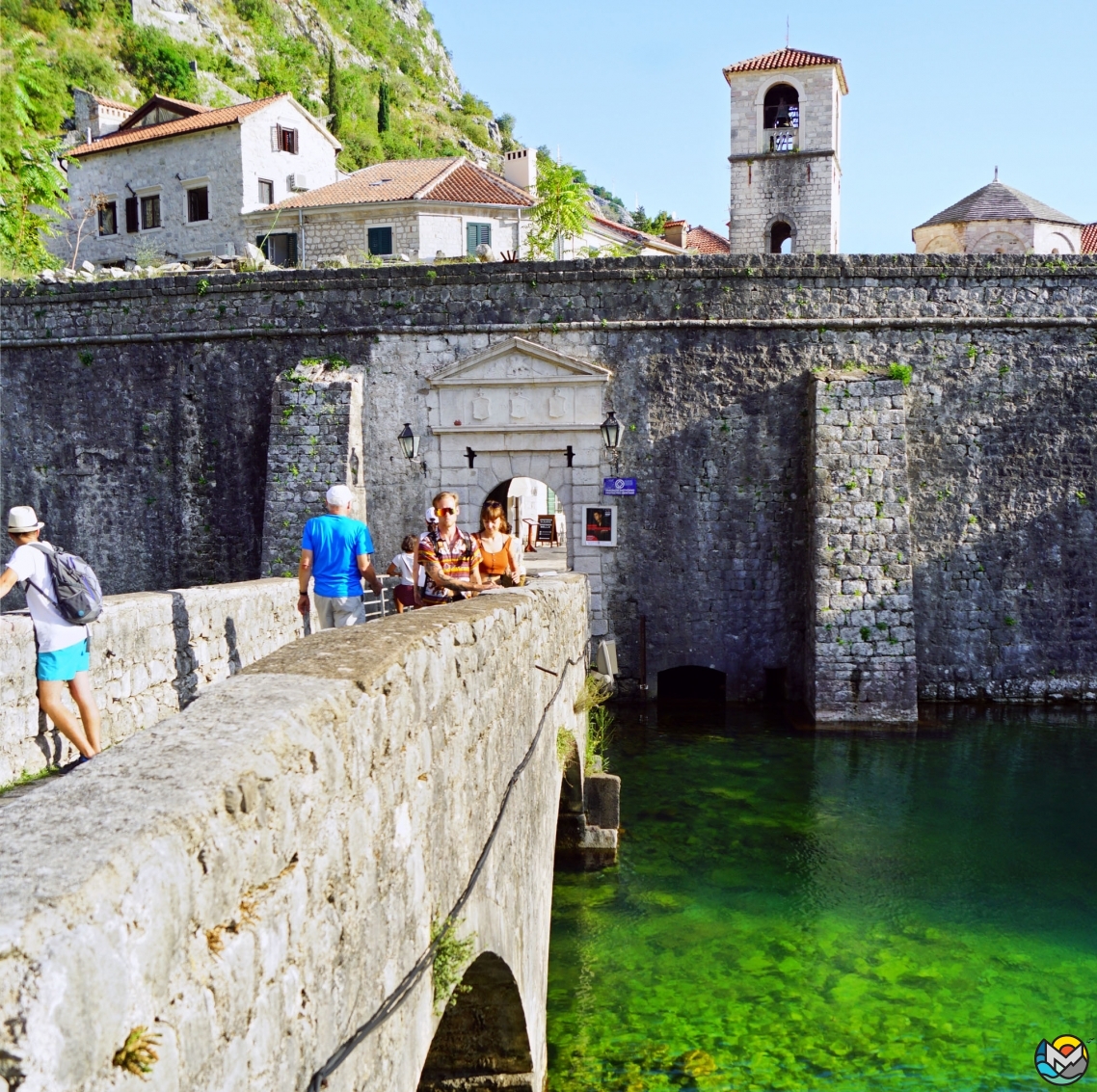 A romantic arched bridge leads to the River Gate, at the northern side of the Old Town.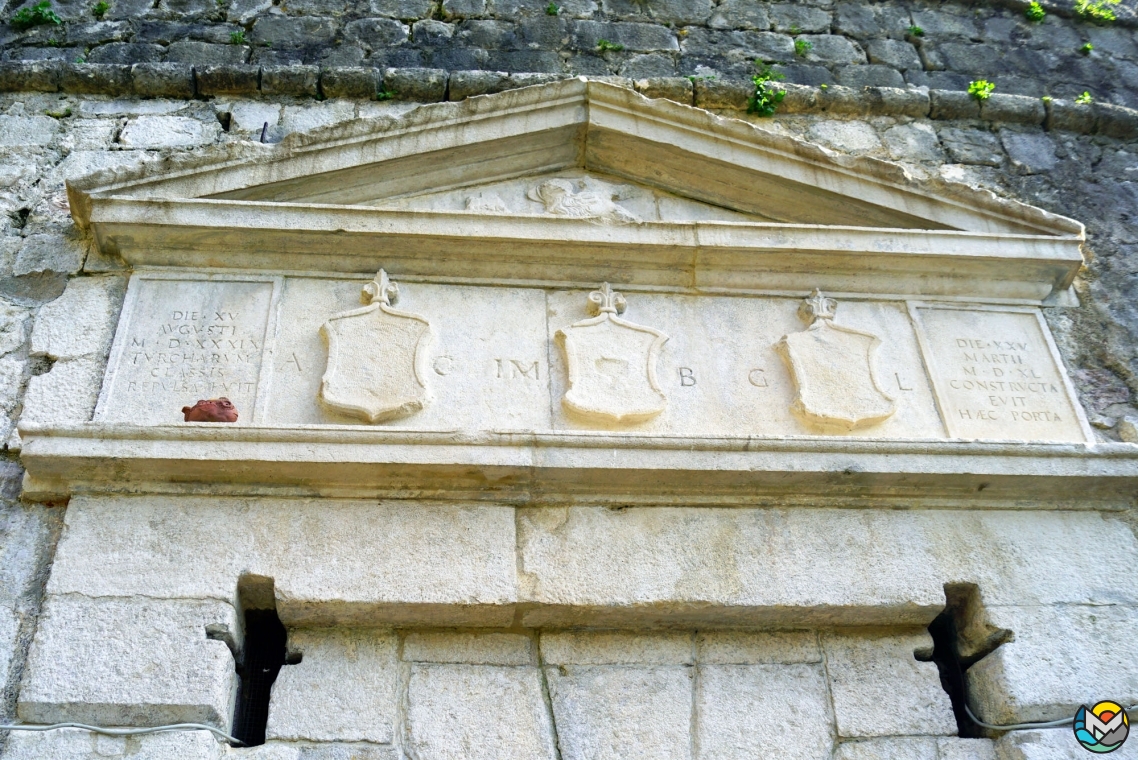 It is decorated in the Renaissance style.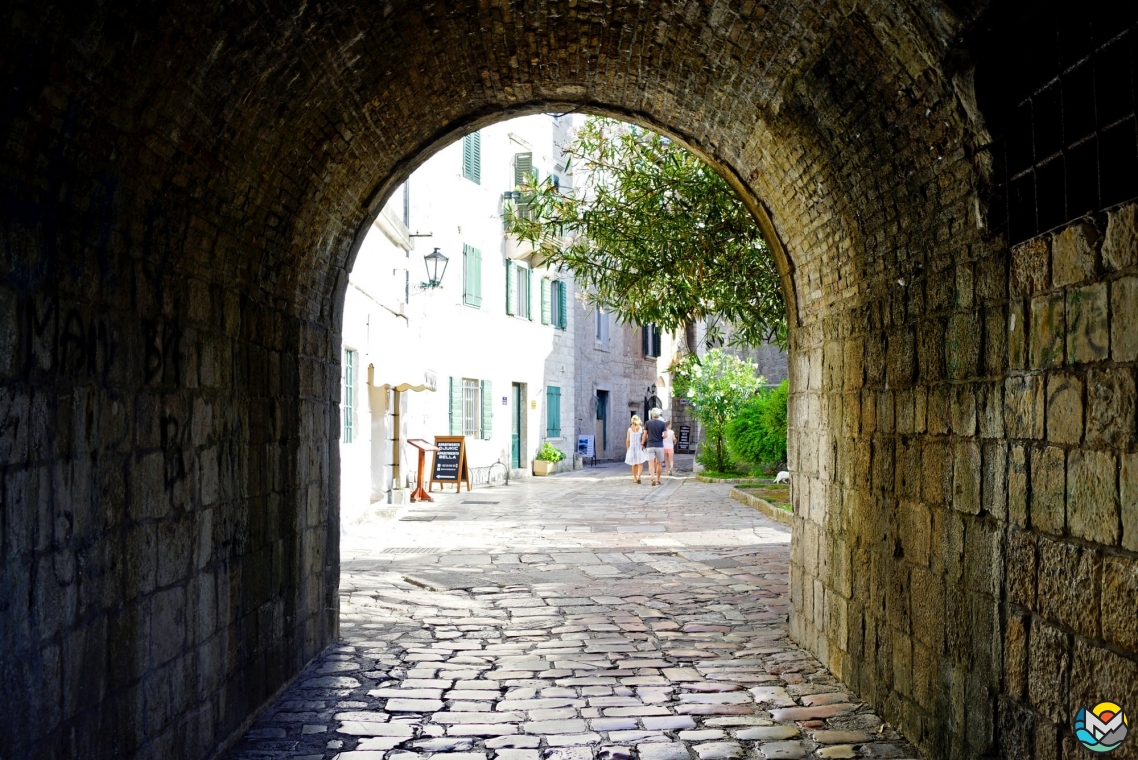 The River Gate was also built in the 16th century, several years earlier than the Sea Gate. This gate symbolizes the end of the Turkish occupation.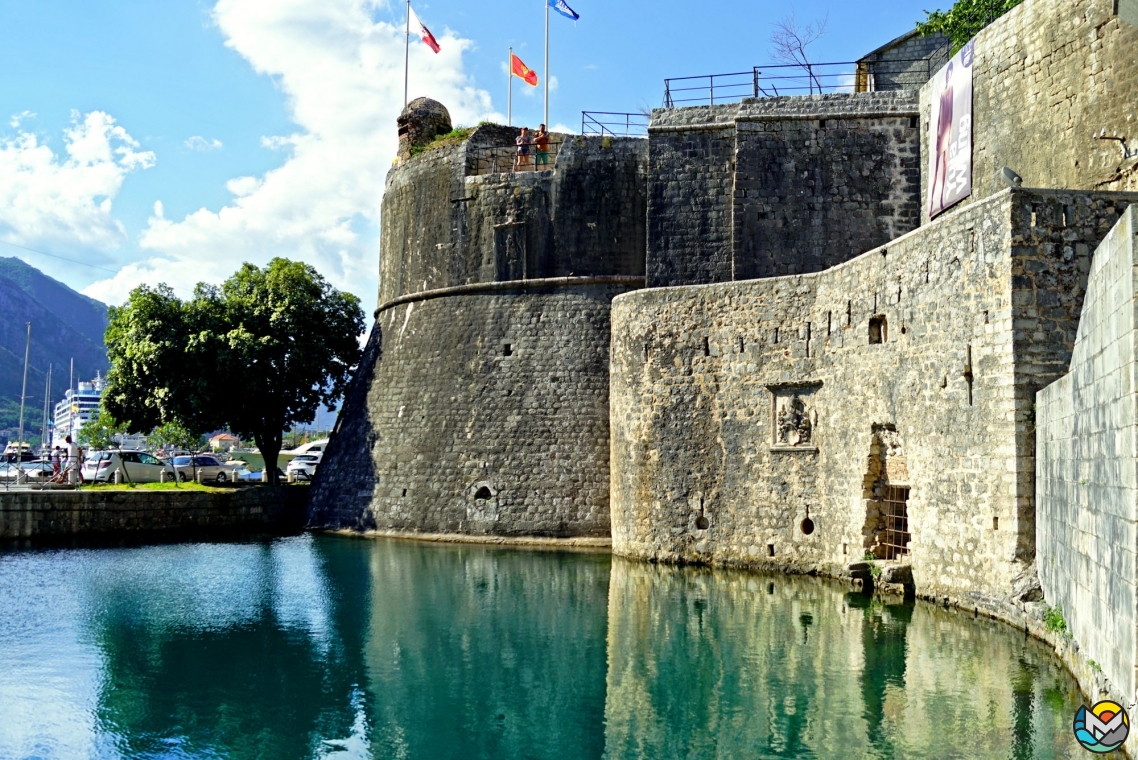 Charming Crafts Street connects the River Gate with another entrance to the city, the gate called South or Gurdić, after the nearby river.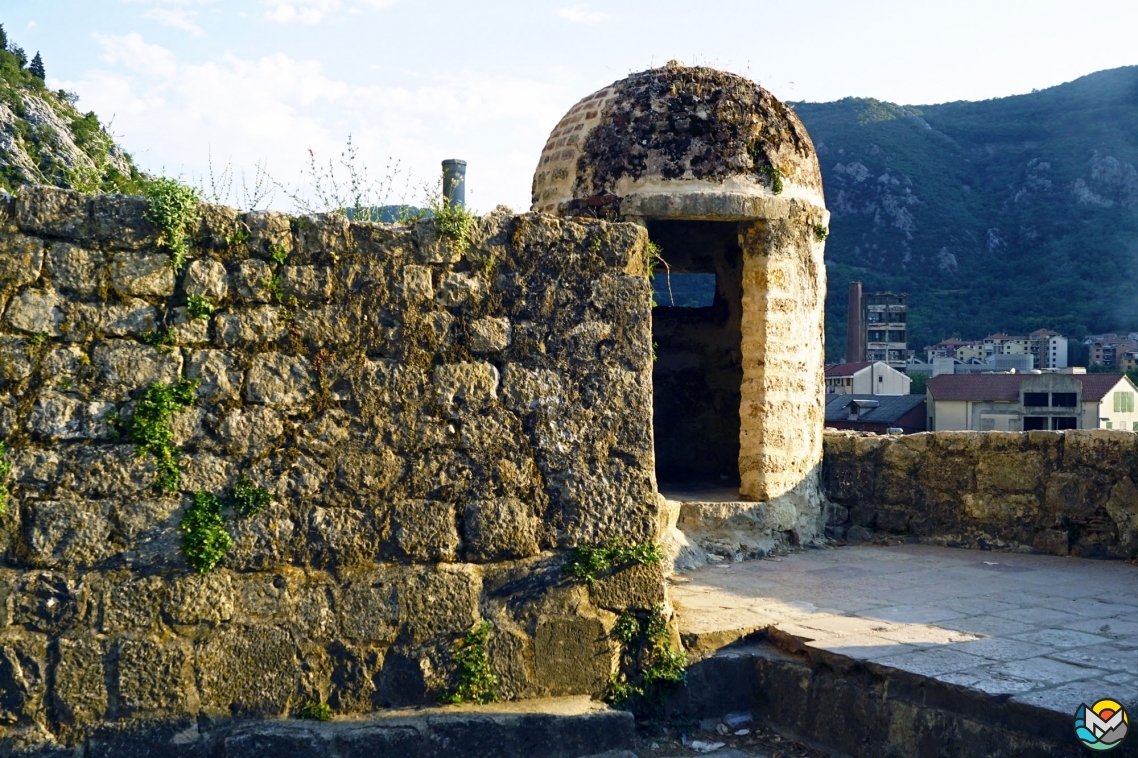 This gate, once of great strategic importance, is guarded by a round bastion also named Gurdić.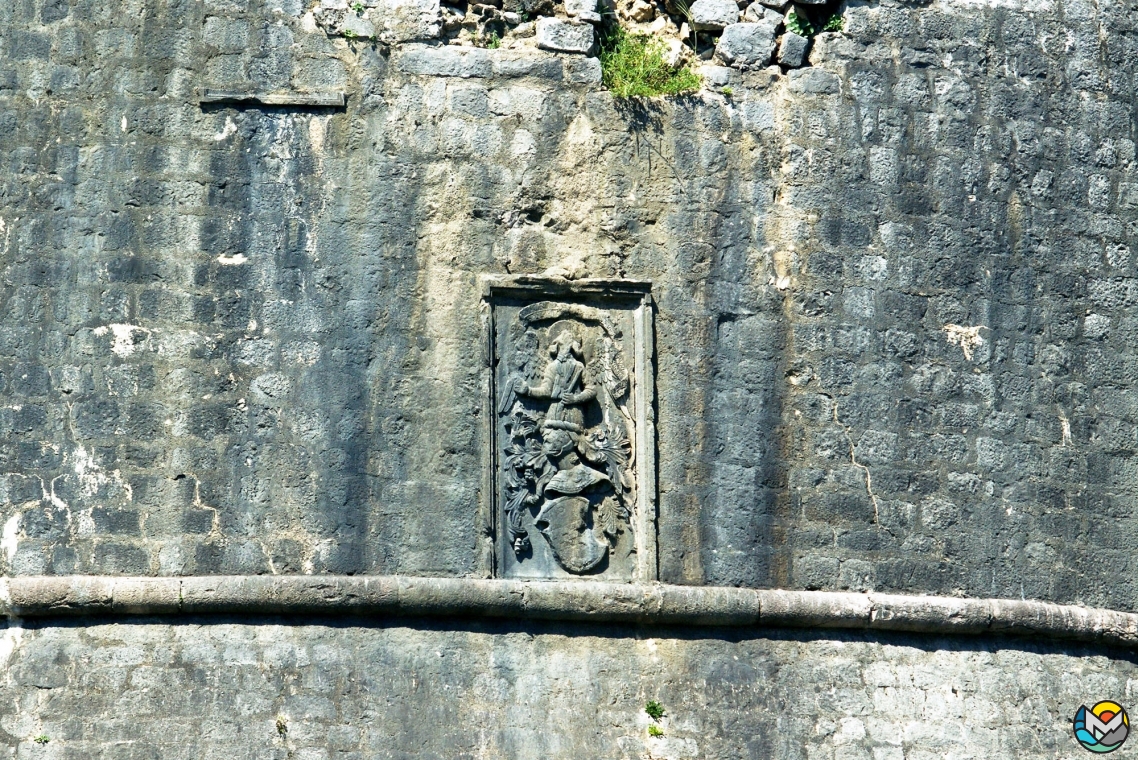 It was erected during the administration of Albert Bertucci Gabriel, so the coat of arms of his family adorns the walls.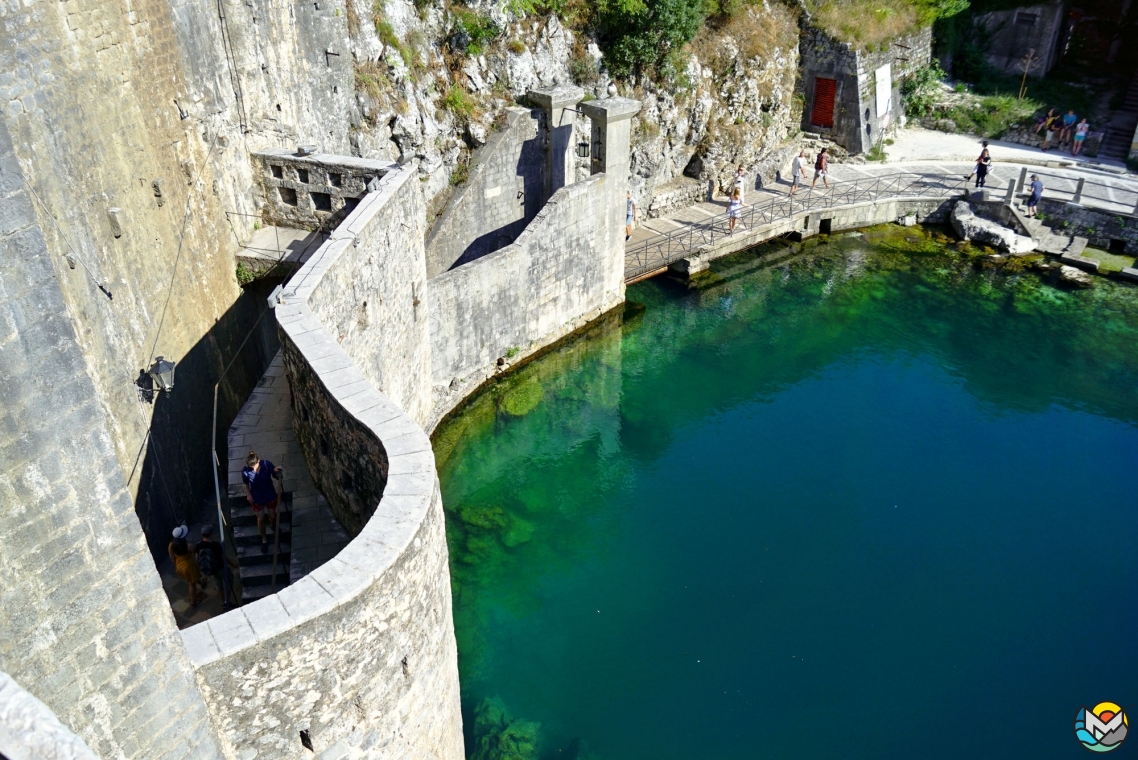 The Gurdic Gate is quite unusual, it is a system of three passages created at different times.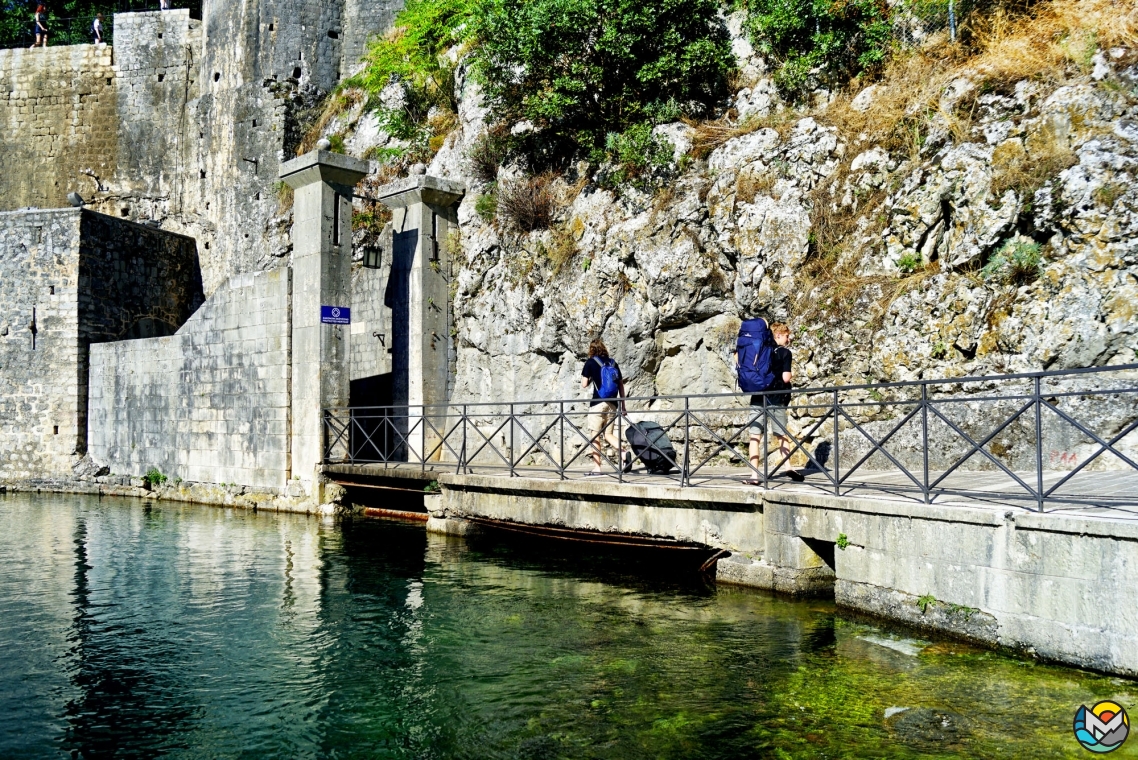 The newest part of the gate dates from the 18th century.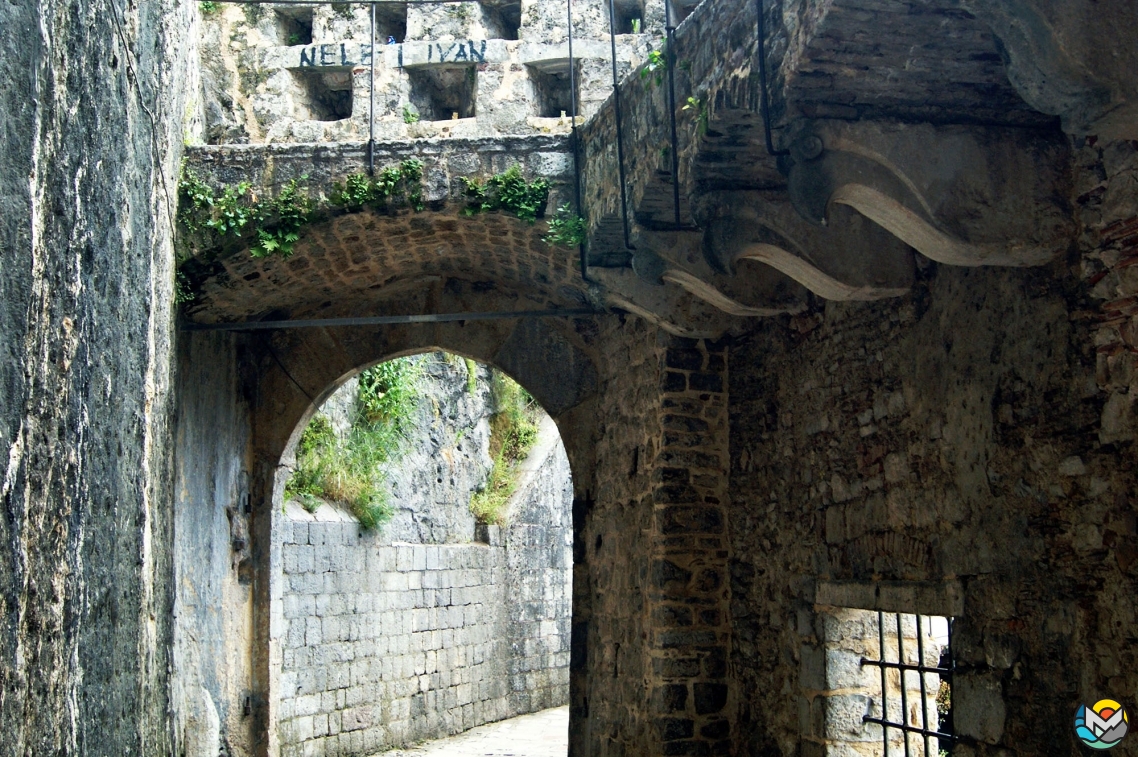 And the oldest — from 12-13 century.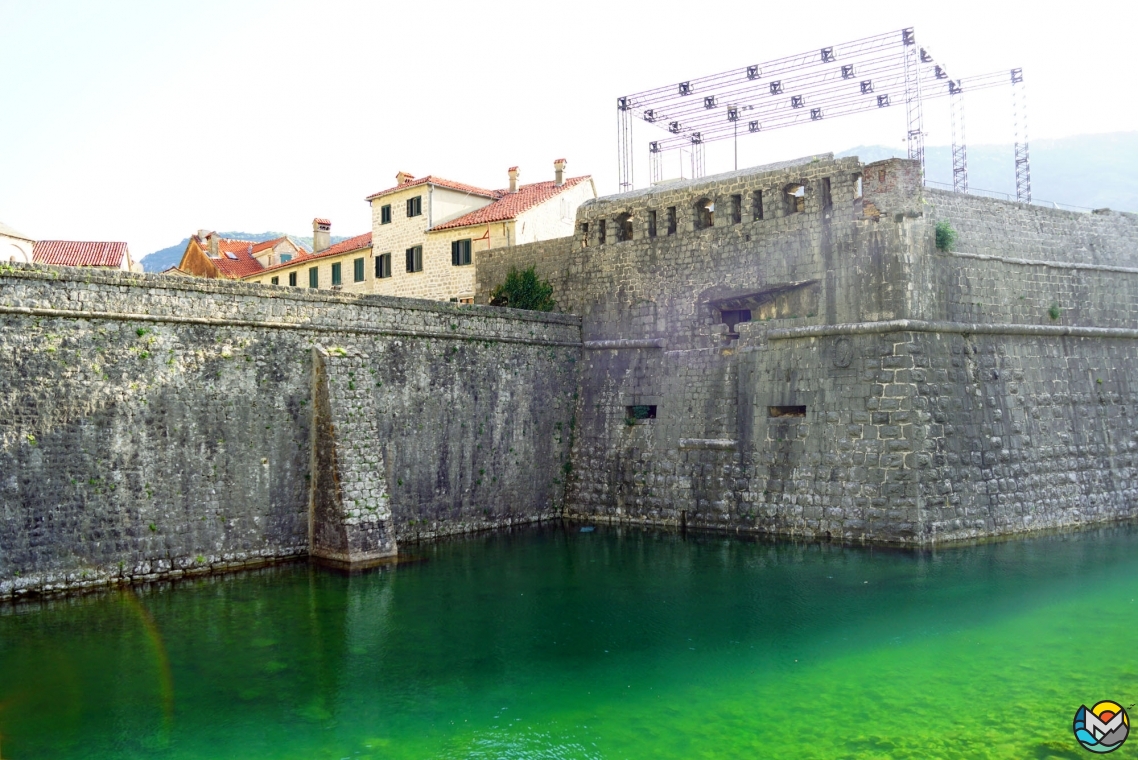 Gurdic is not the only bastion guarding the city. Several more powerful bastions are connected by fortress walls. For example, the Bembo Bastion, which is now a summer theater.
The Corner Bastion near the city market.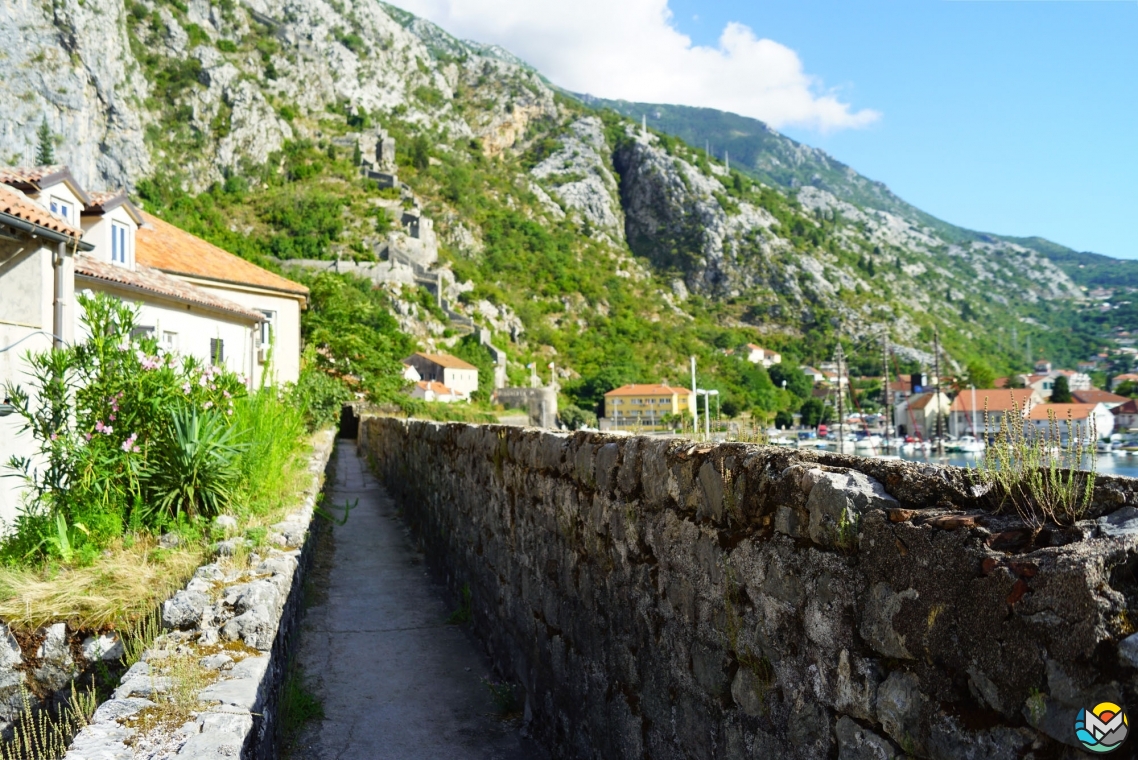 Fortress walls are open to visitors, they are welcome to climb them.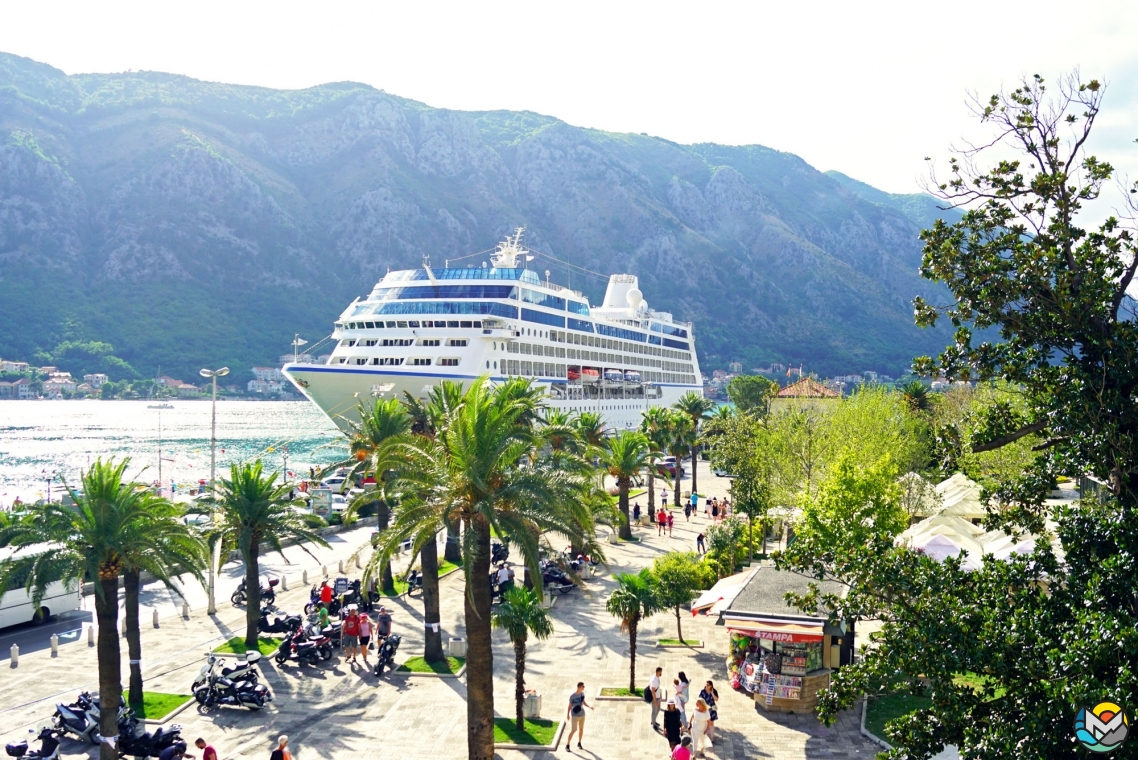 It gives a better view to the Old Town and the city life outside the walls.
Beautiful buildings inside the historical quarter from the different angle.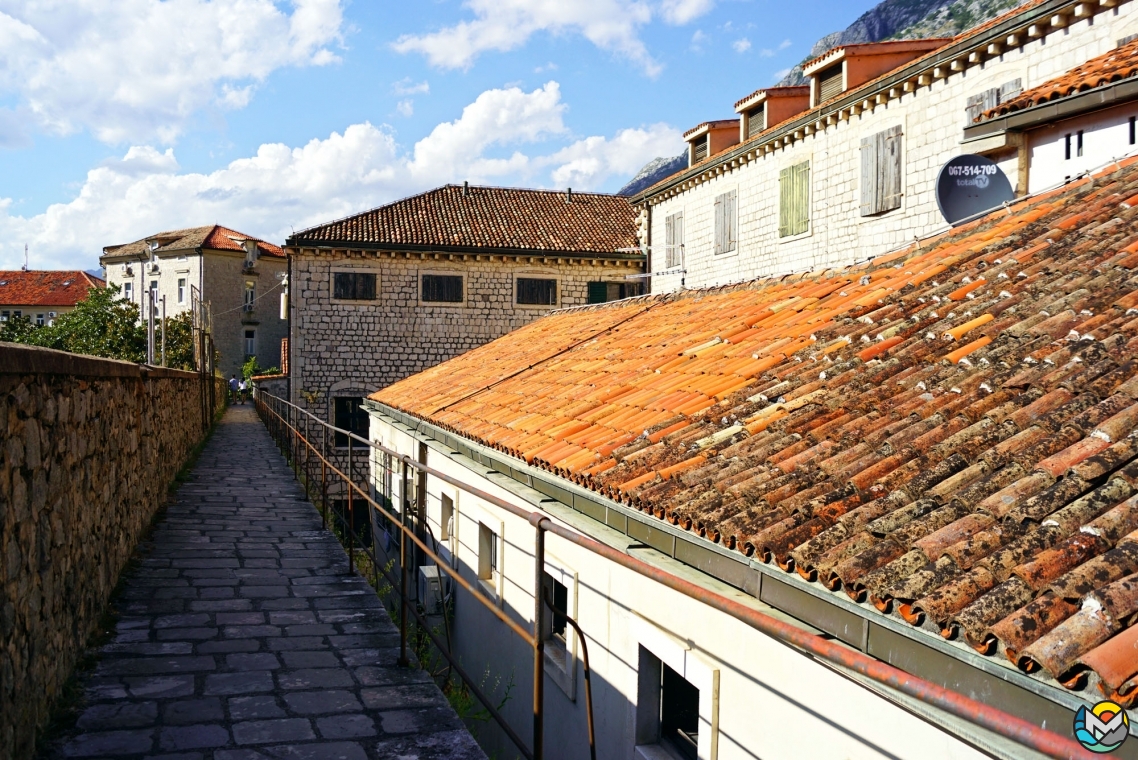 The Kotor fortress walls are open all year round. Visiting the part that surrounds the Old Town is free of charge.