King Nikola's Palace is the main architectural sight in the city of Bar. It is a graceful building surrounded by a park.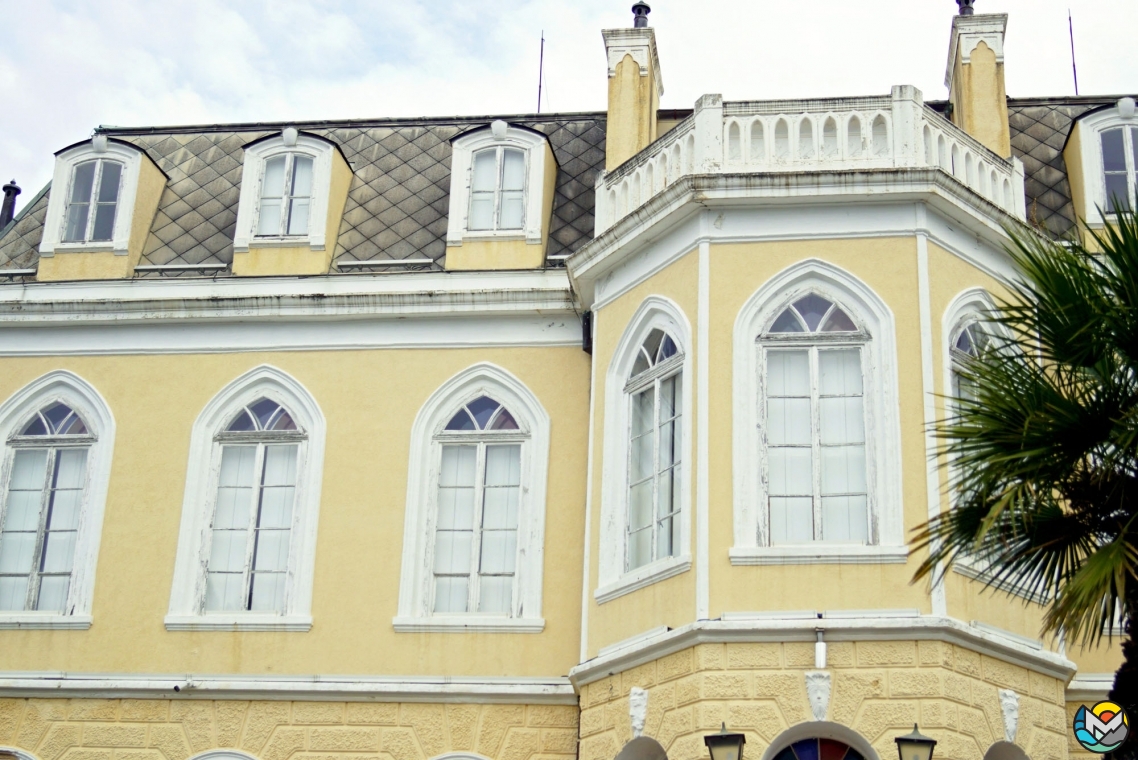 The Palace was built at the end of the 19th century. For several decades, it served as a summer residence of Petrović-Njegoš royal family.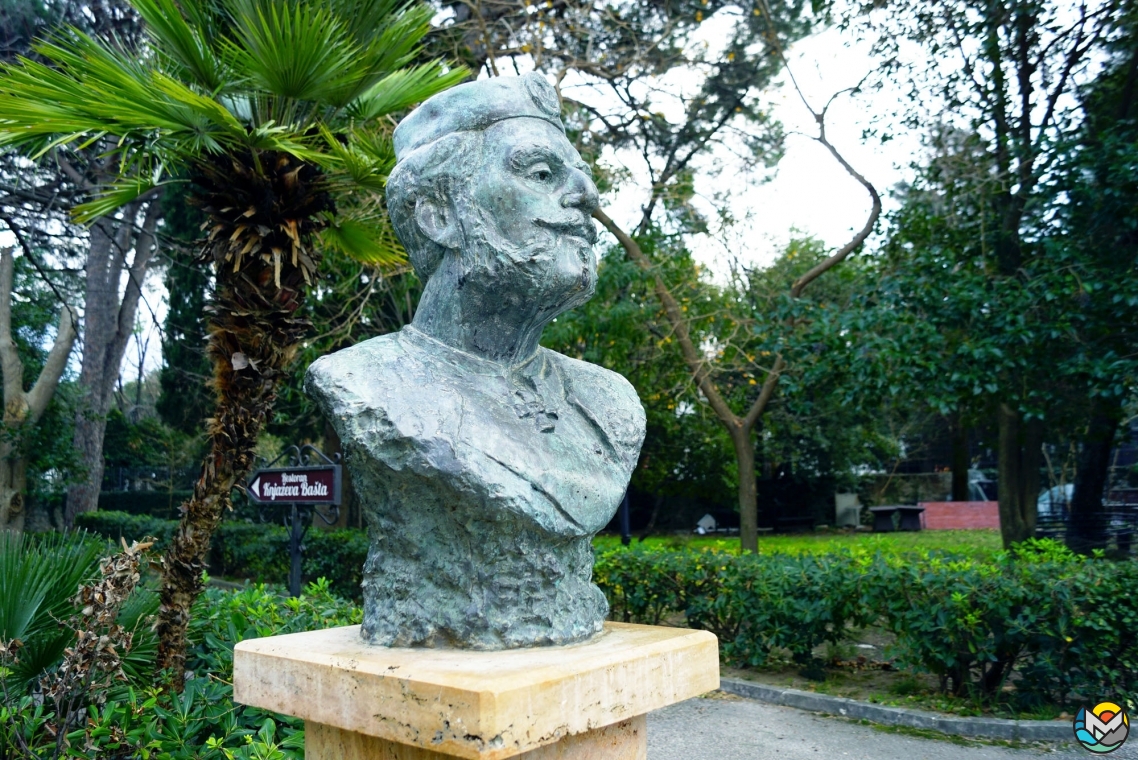 A bust of King Nikola I Petrović-Njegoš, who financed and oversaw the construction, installed in the park.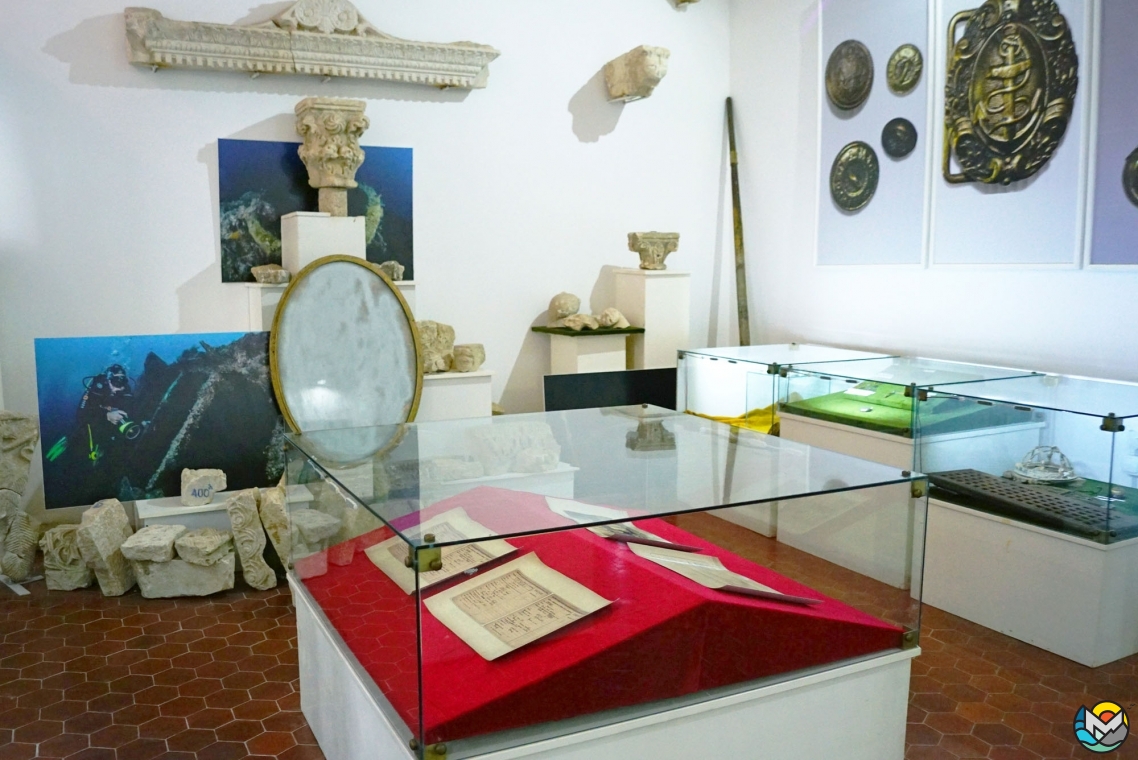 Since the 20th century, the Palace accommodates the Bar City Museum.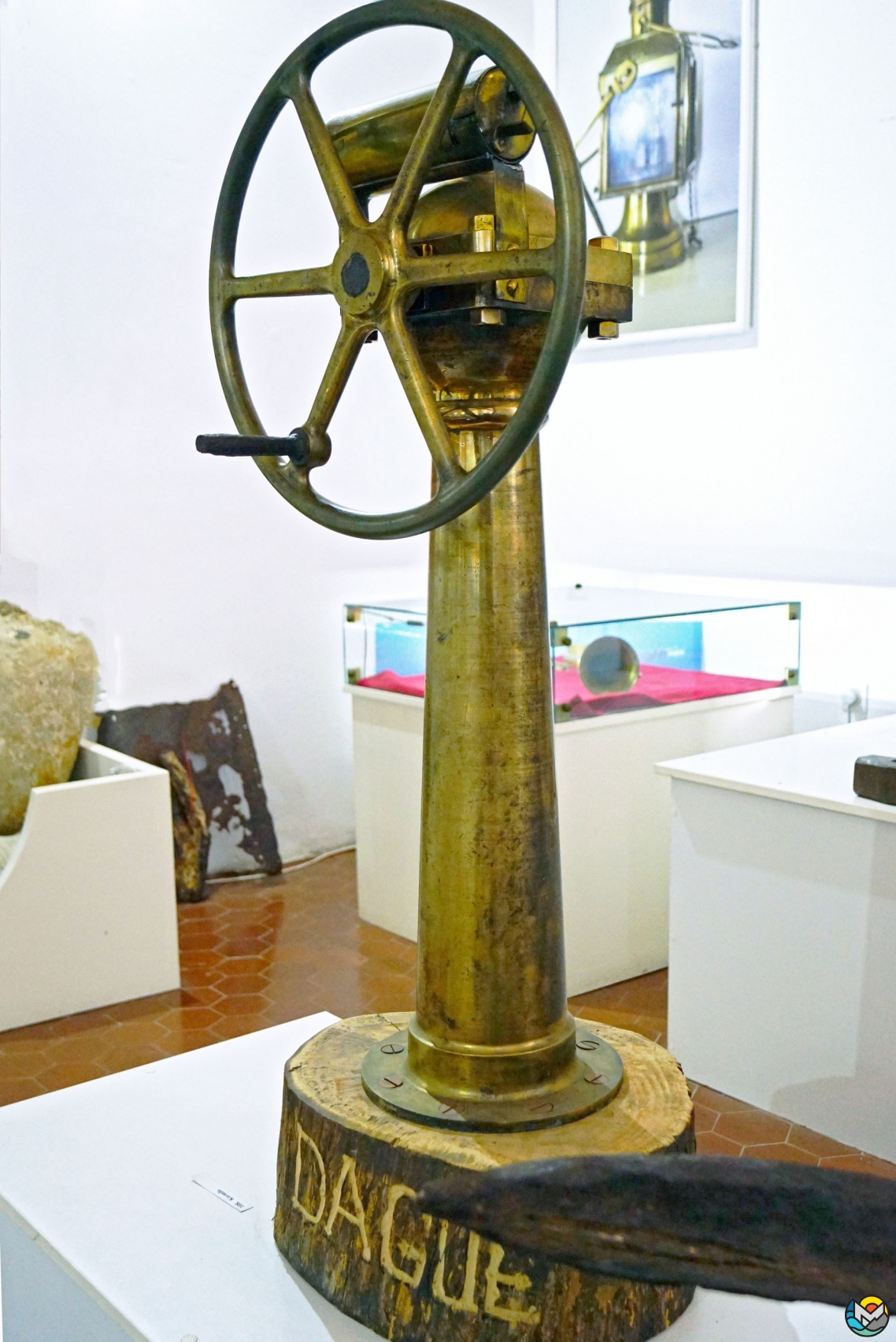 The ground floor is occupied by several different expositions. For example, there are objects from a ship sunk near Bar.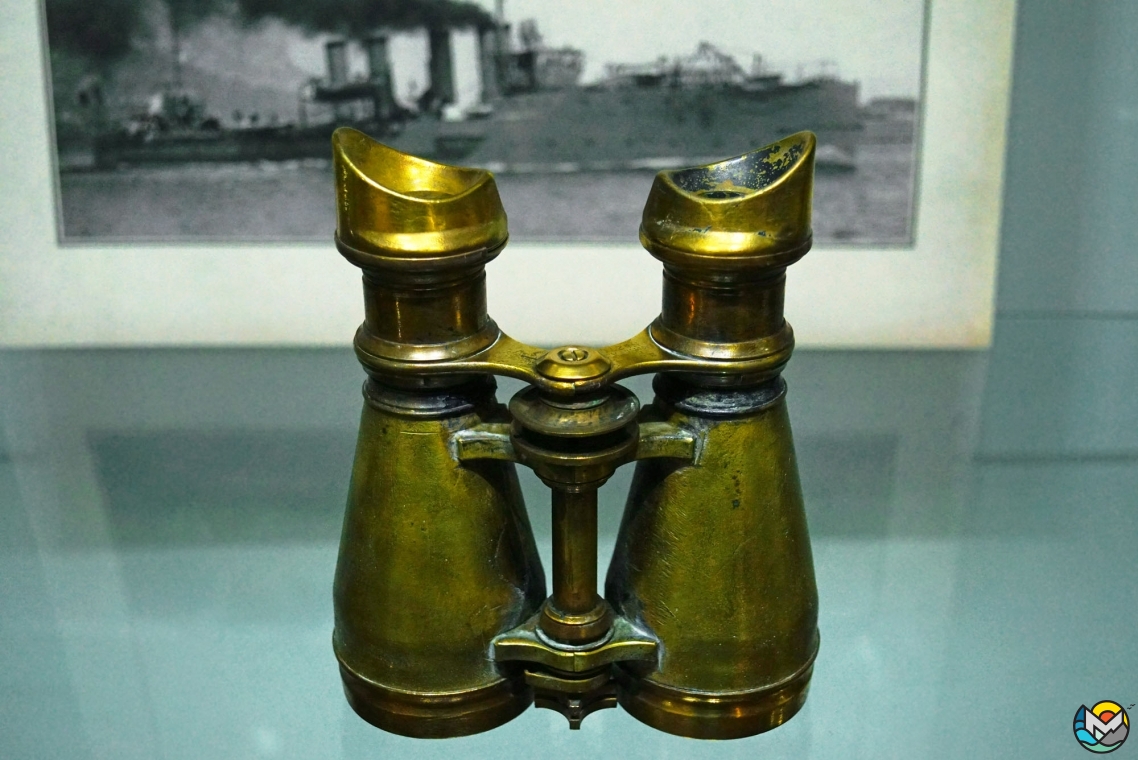 Divers were able to get interesting things, like binoculars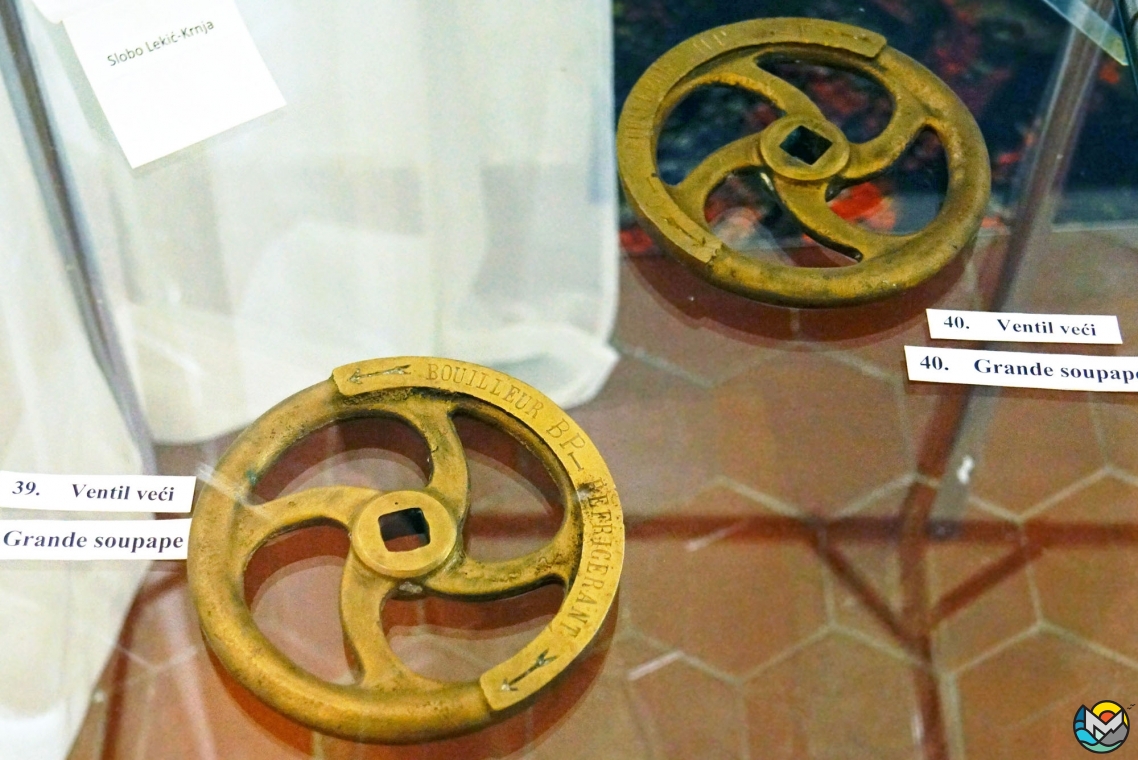 and valves,
household items, plates and utensils,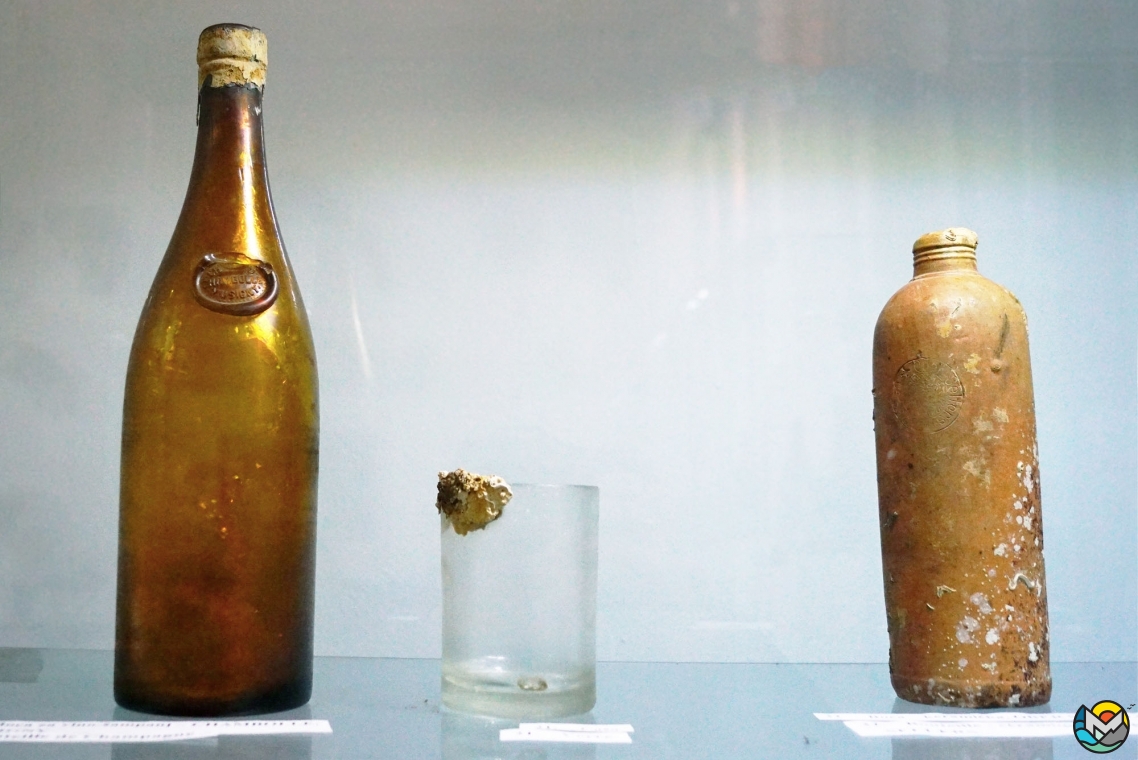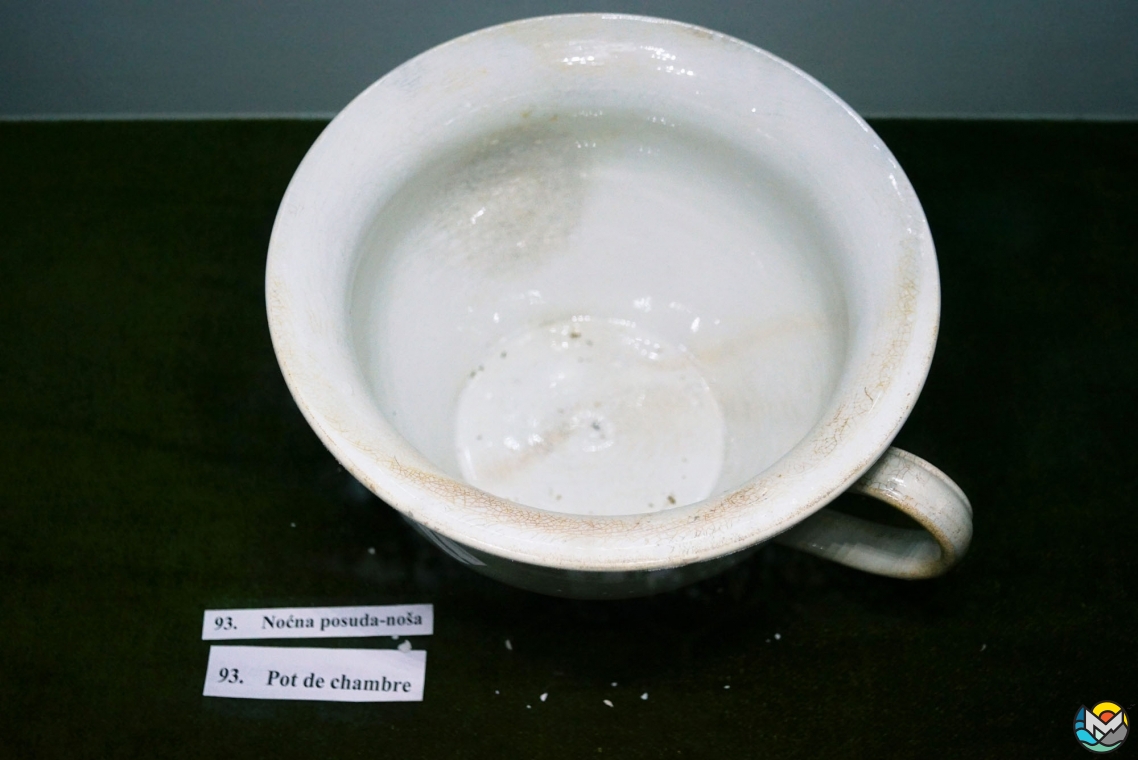 and even a chamber pot.
One room on the ground floor accommodates a small lapidarium.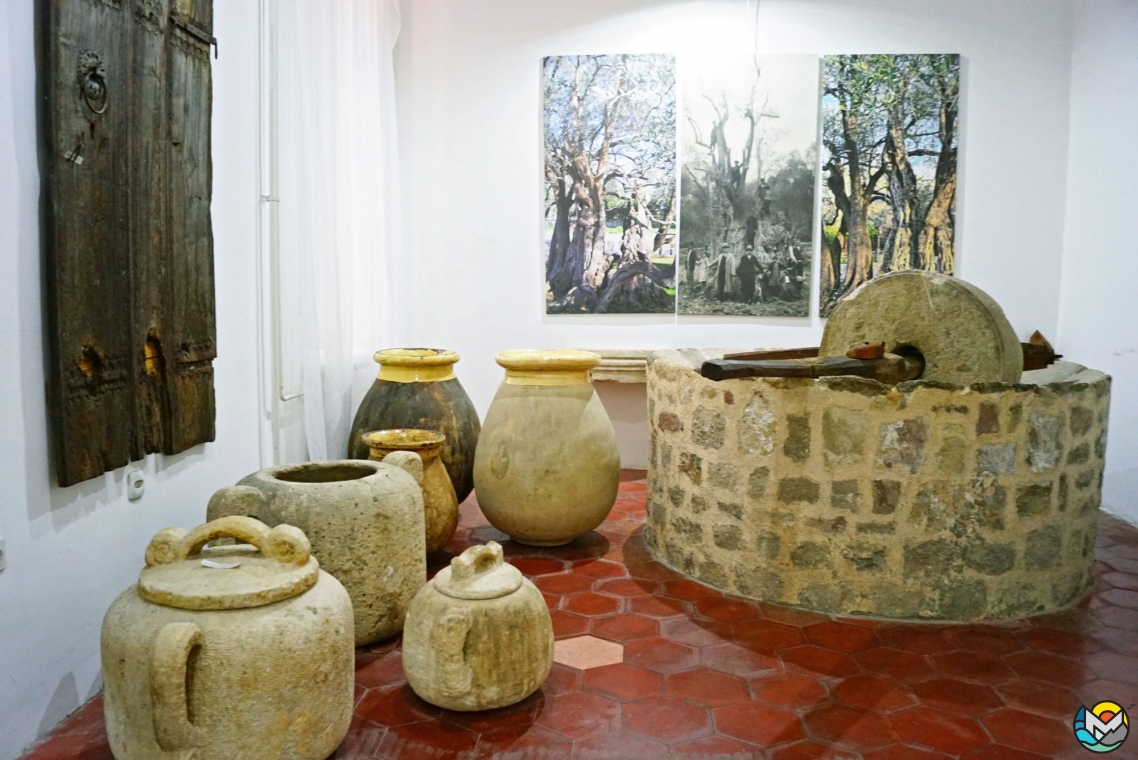 Another gallery is dedicated to the history and facts of olive oil. Olive oil production is the main area of agriculture in Bar region.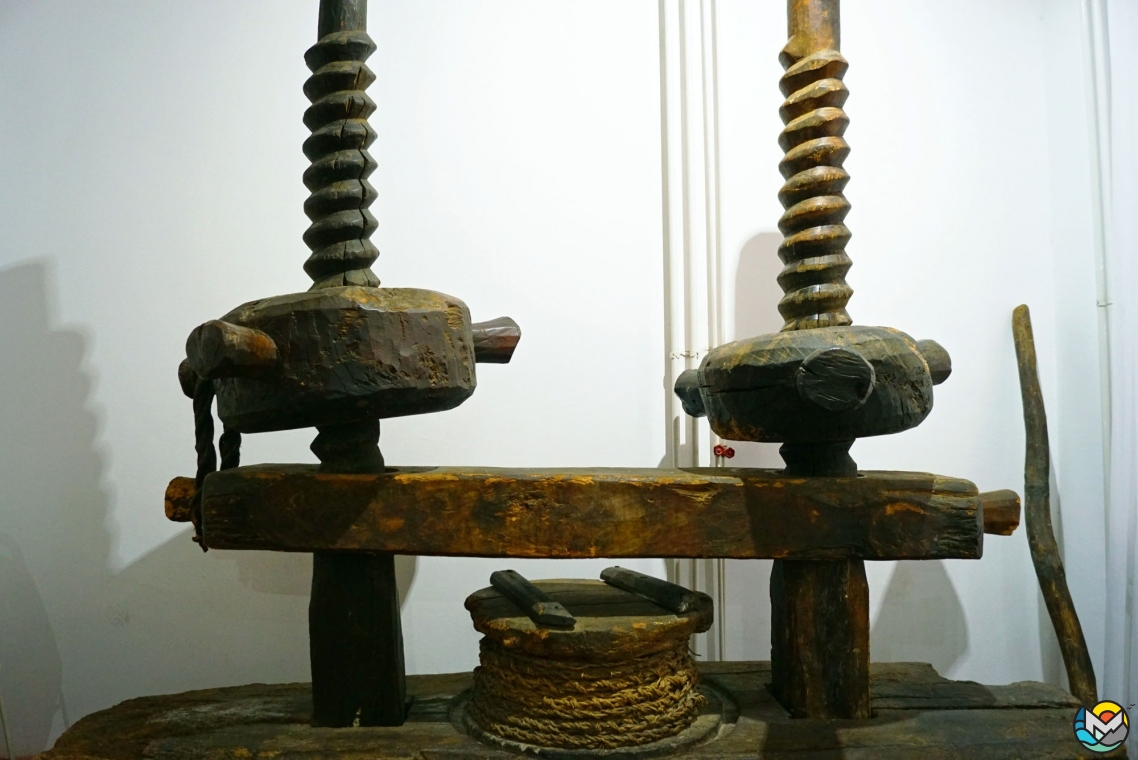 There are traditional tools, like huge press made of wood.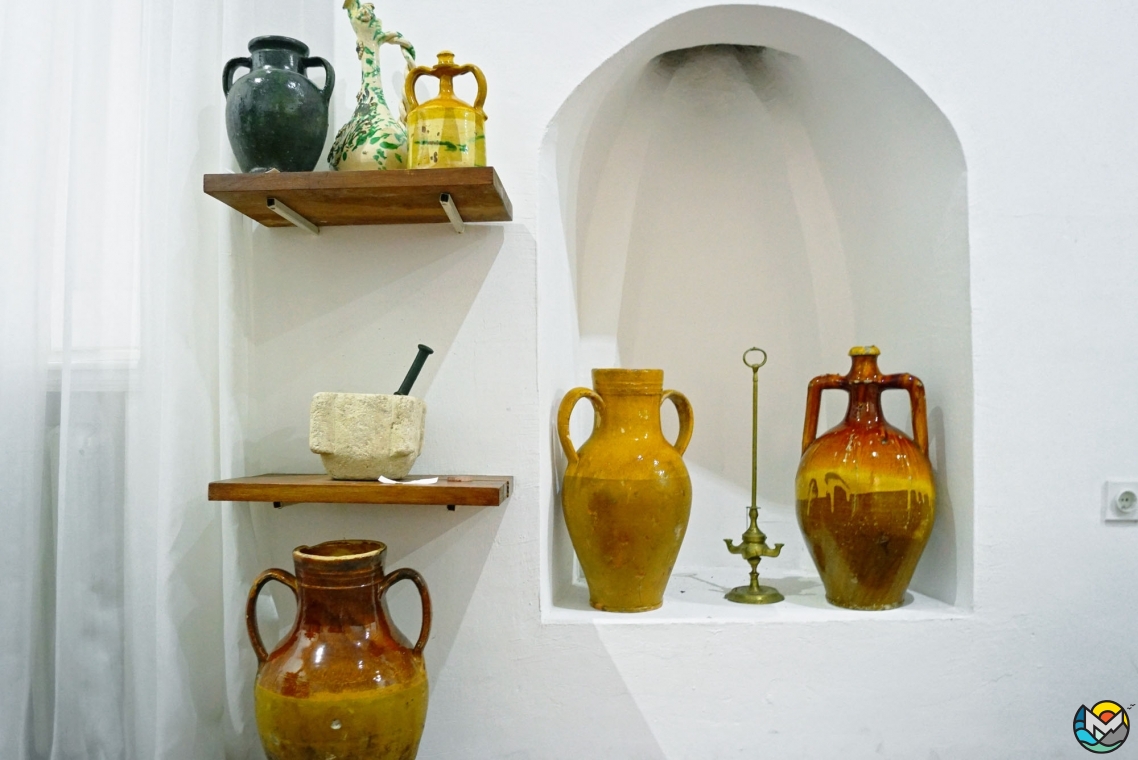 And ancient oil vessels.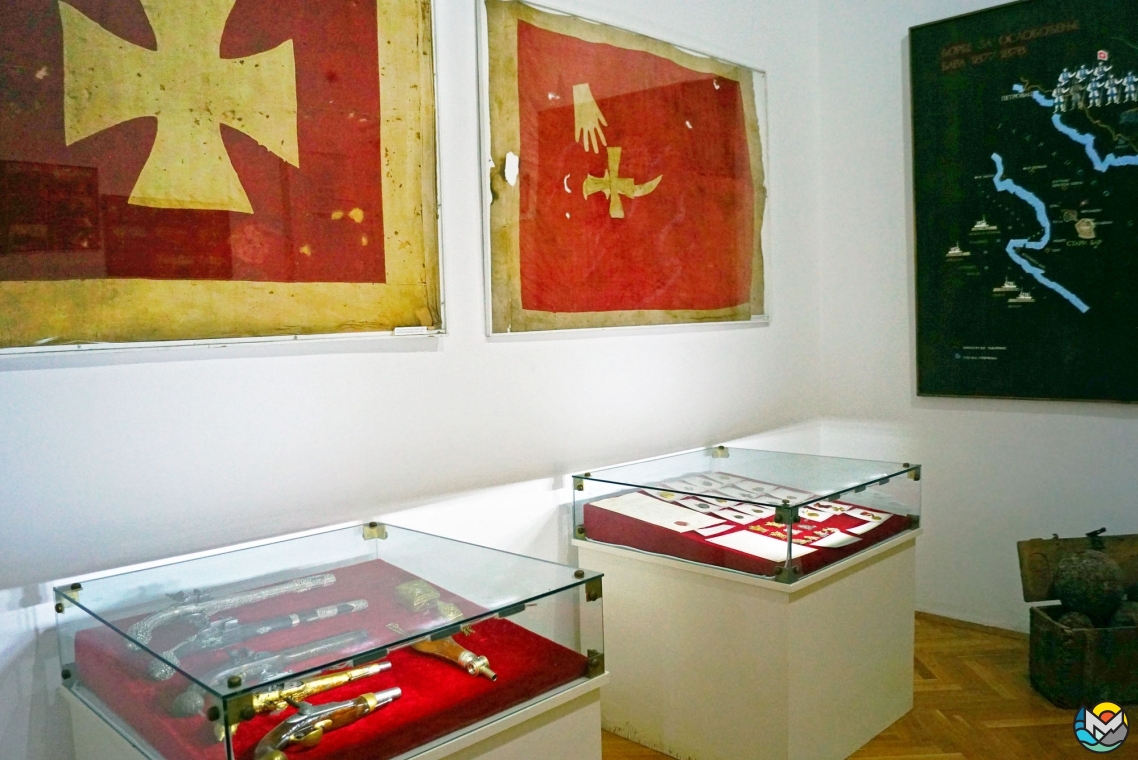 A vast weapon collection could be found on the second floor. There are also old flags, maps,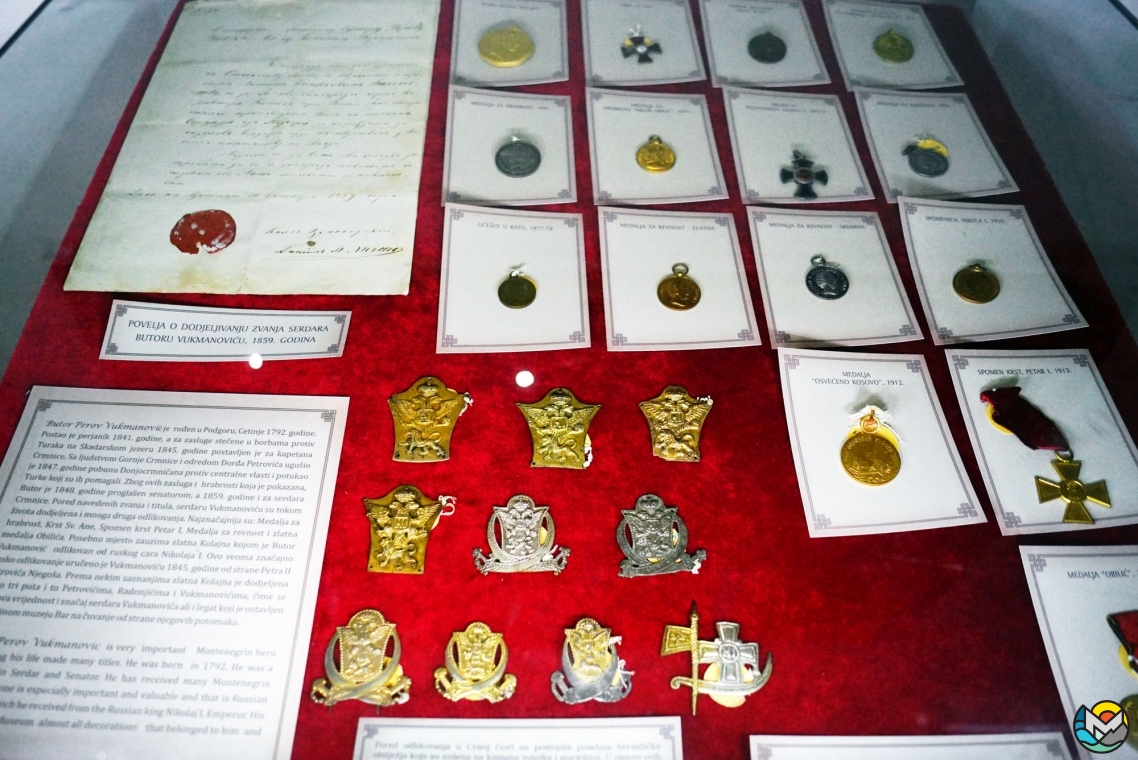 military insignia.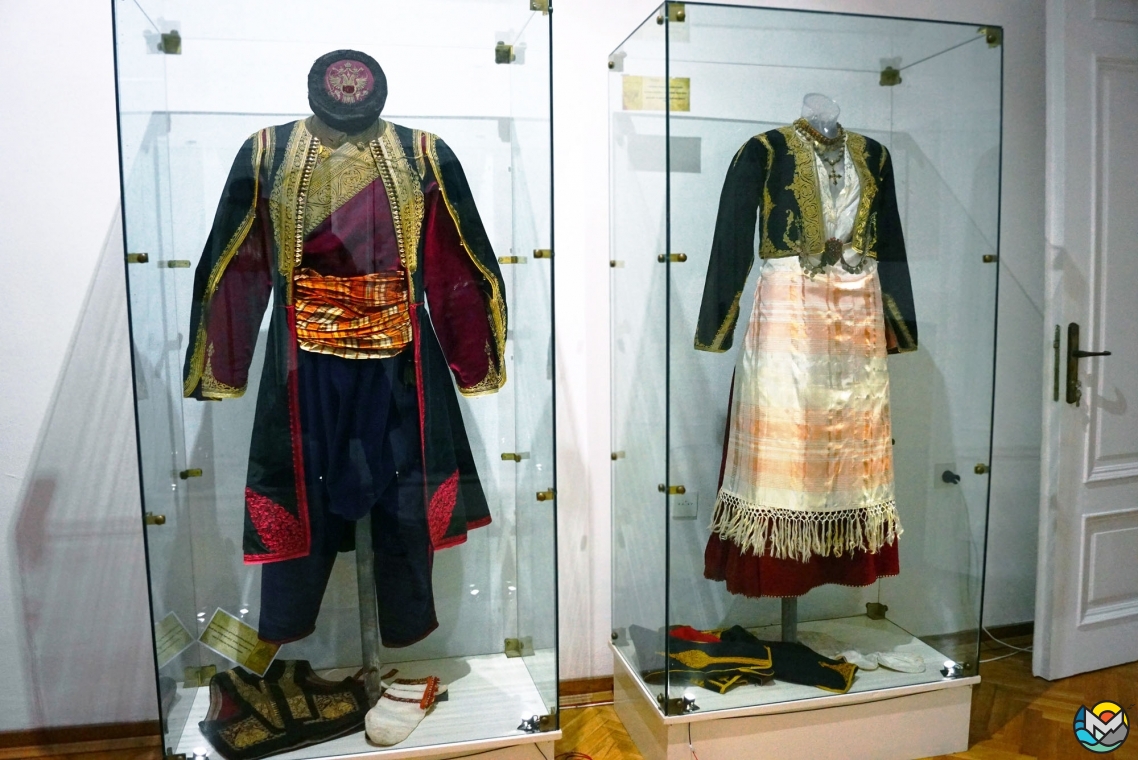 Several rooms on the second floor are full of traditional Montenegrin costumes.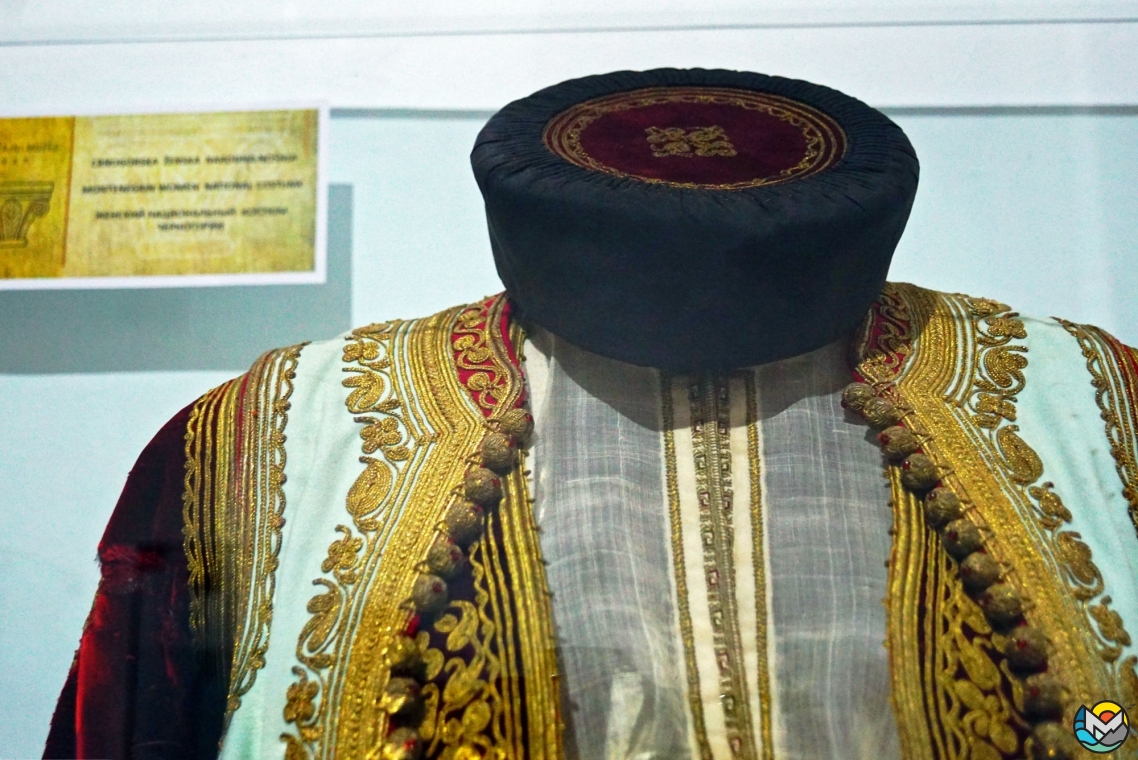 A fragment of a woman's outfit.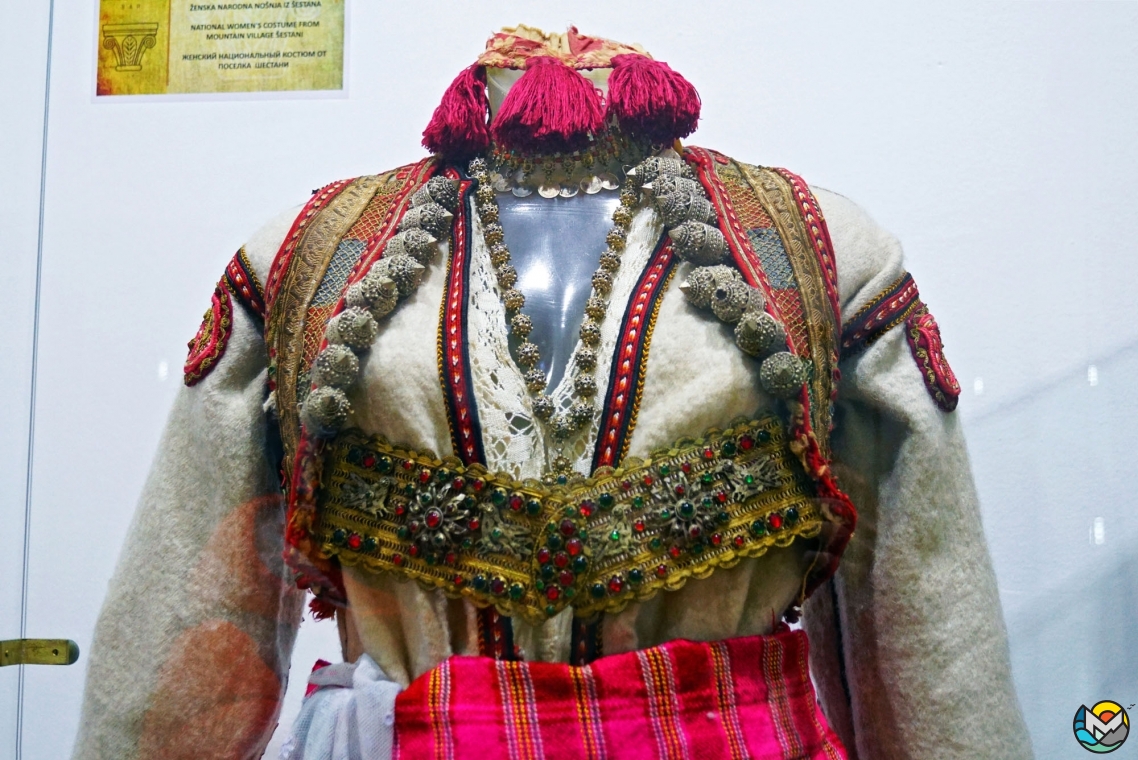 A costume from Šestan.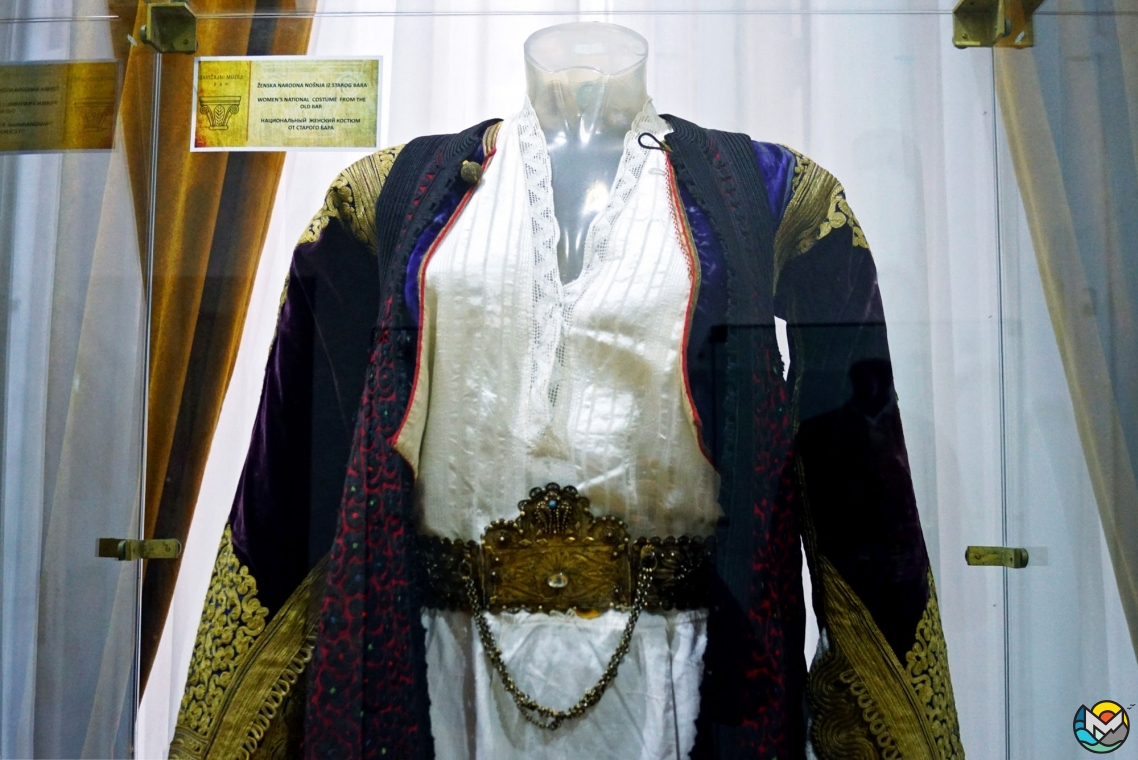 Old traditional dress.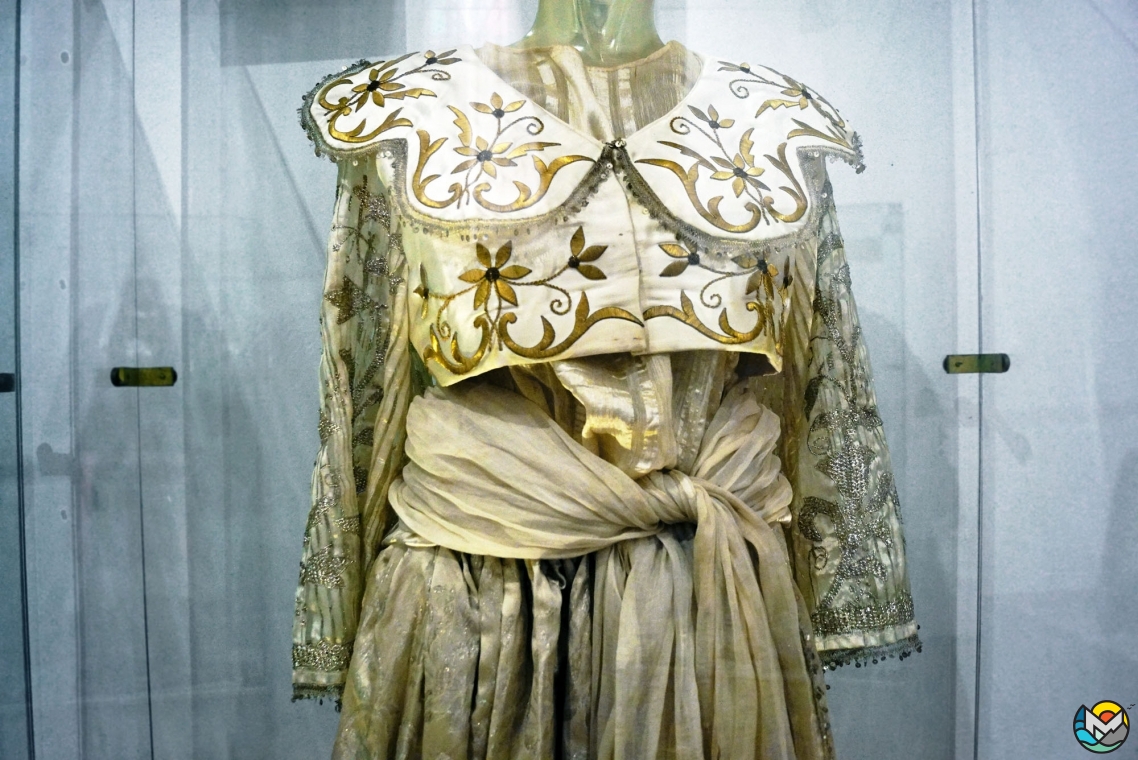 An example of a Muslim woman's clothes.
Beautiful trunks made of wood and decorated with carvings or paintings, were used for storing clothes.
King Nikola Memorial is an exhibition dedicated entirely to the everyday life of the royal family.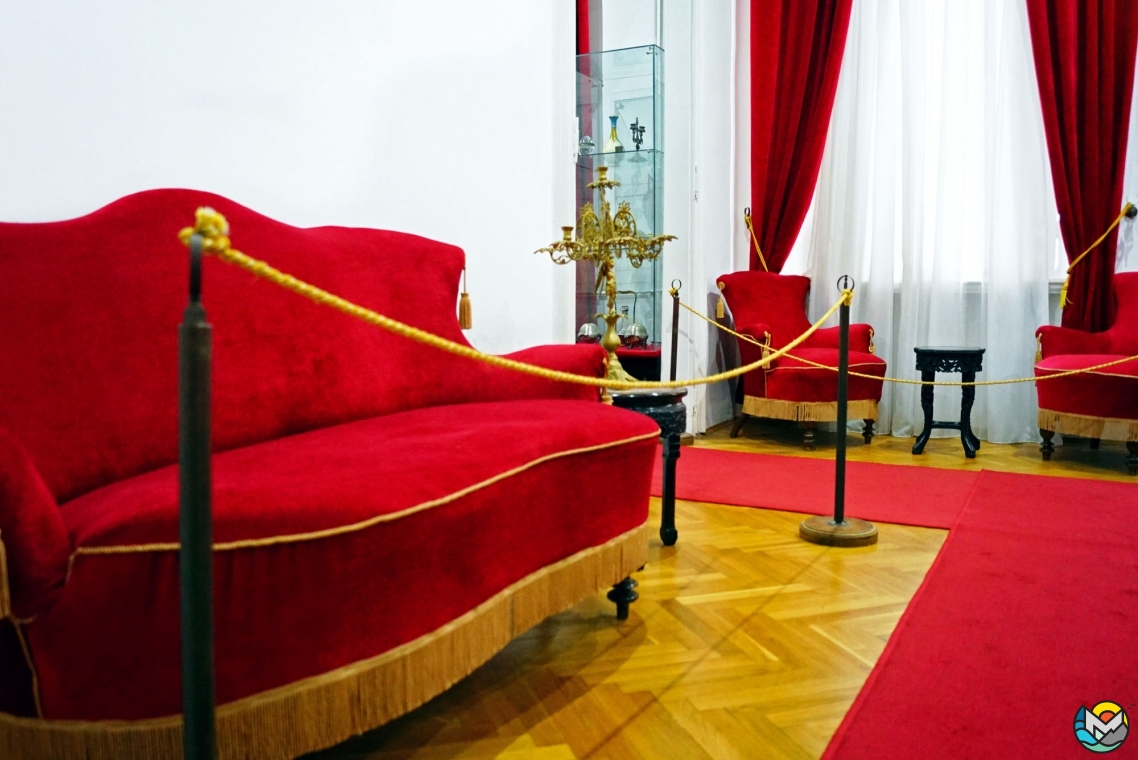 Stylish salon with comfortable sofas and armchairs upholstered in red material, hence the name — Red Salon.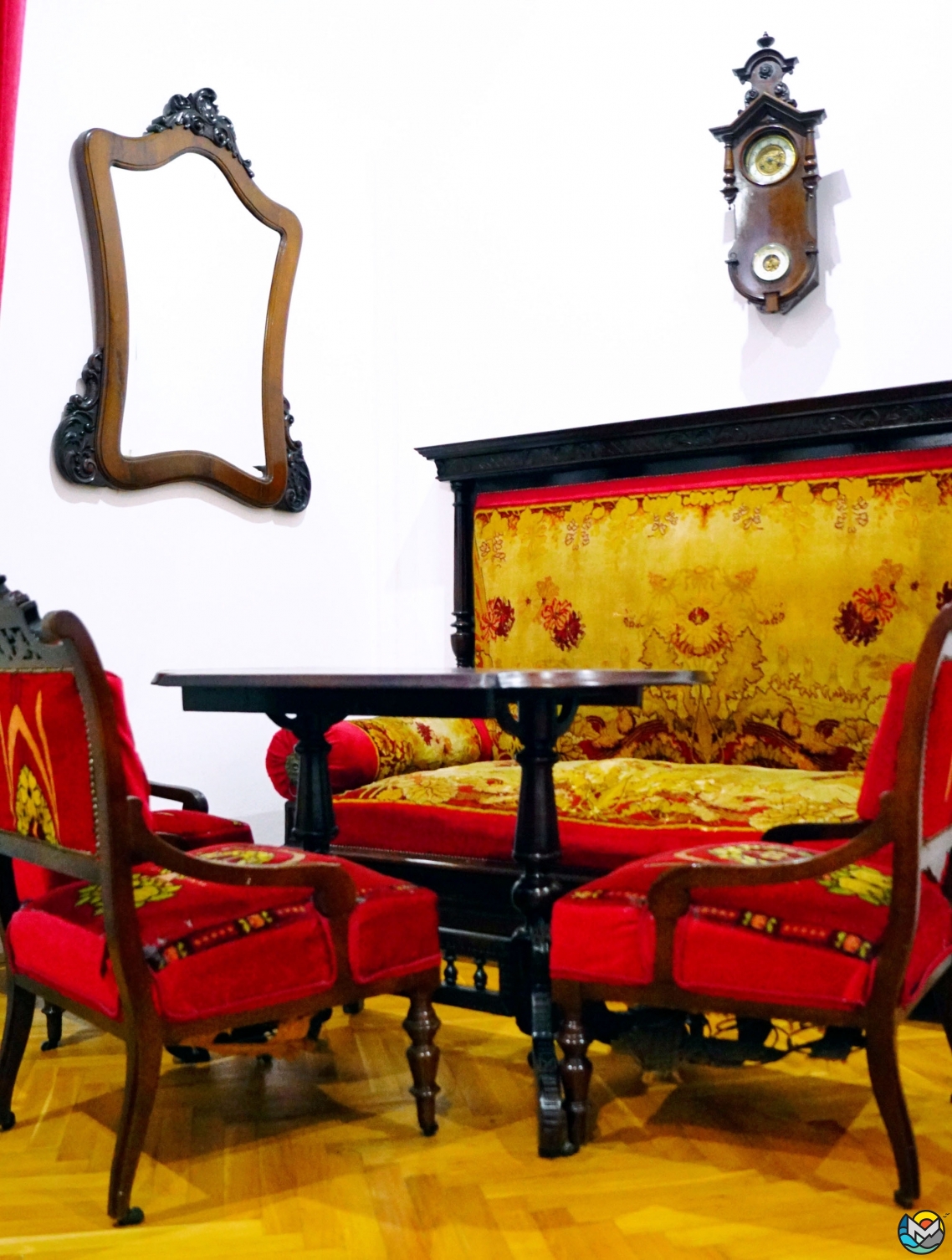 It was a favorite room of the royal family, a nice place to gather
and enjoy some music.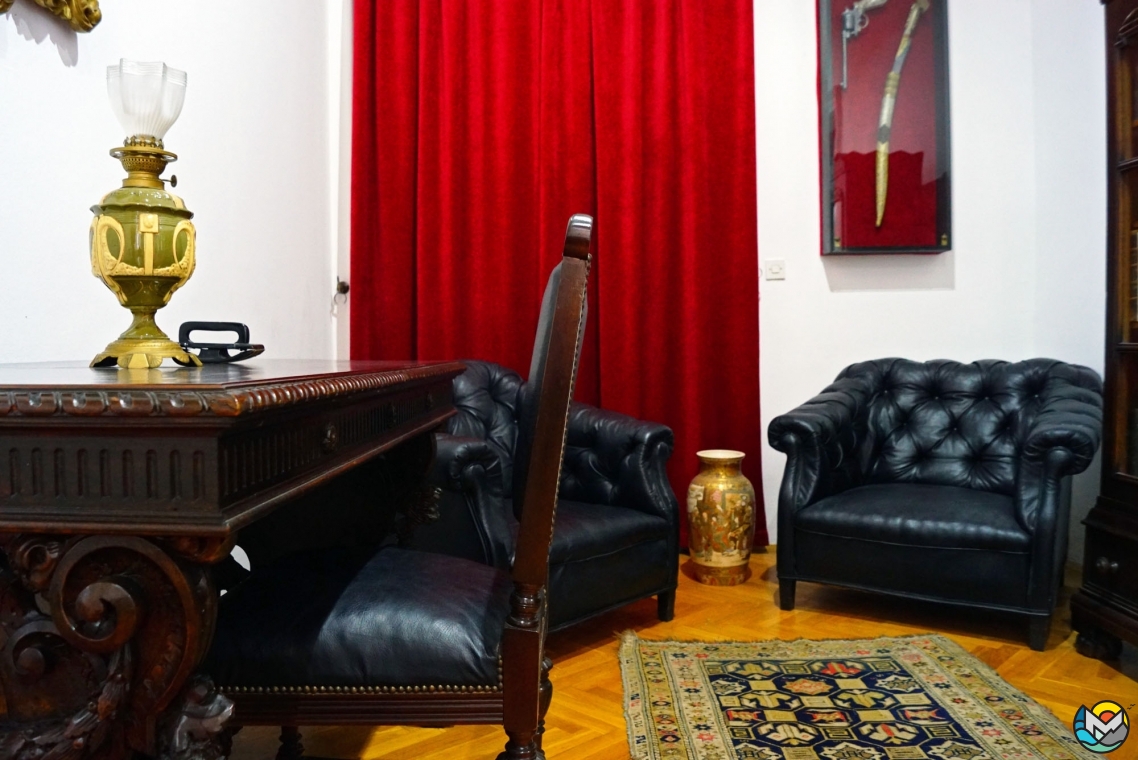 One of the most important rooms of the palace, the office.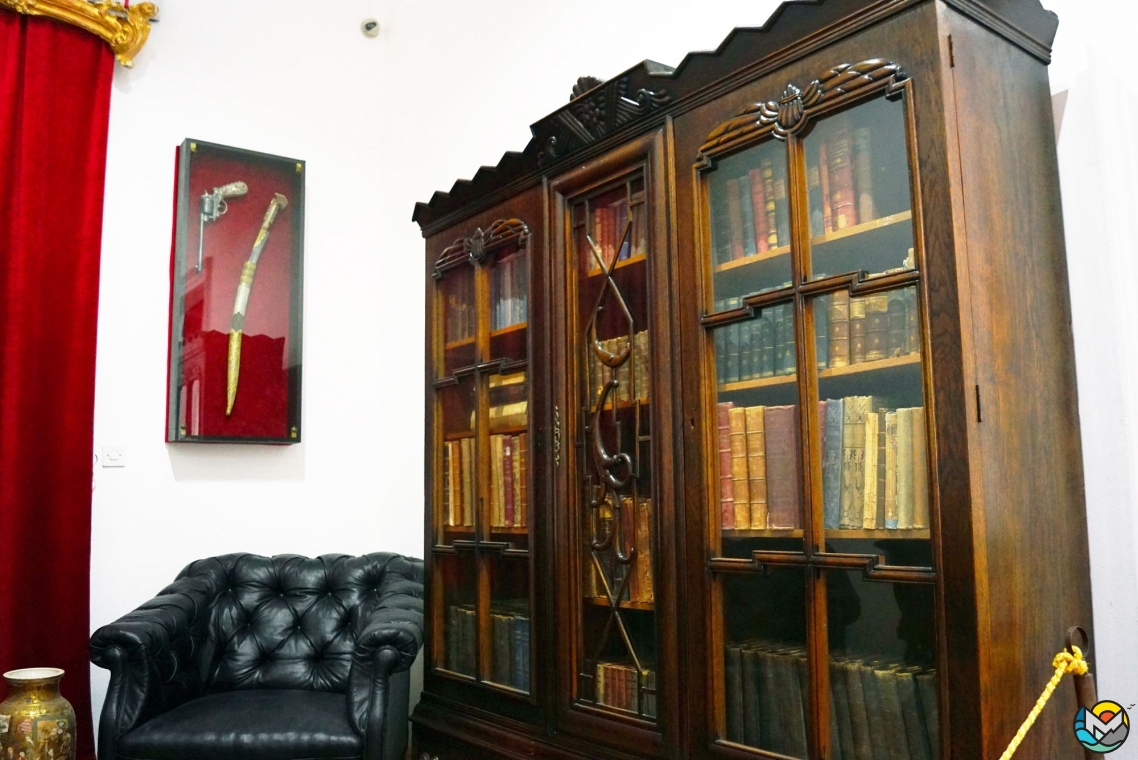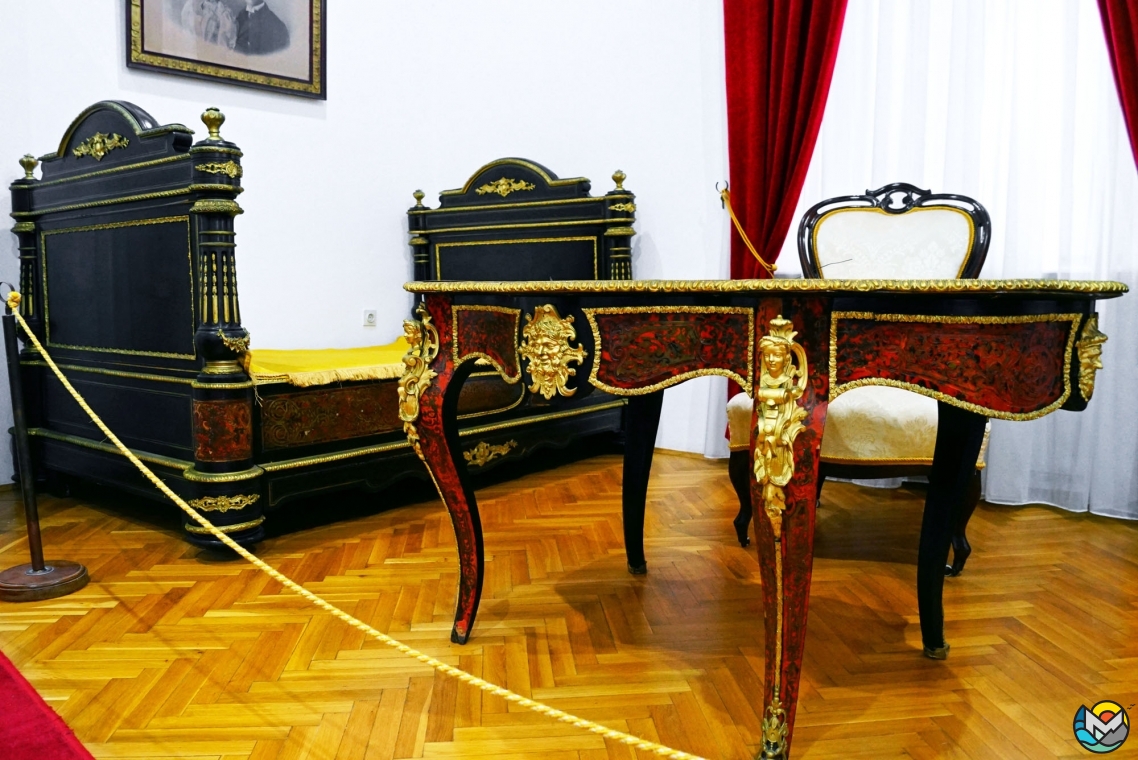 Bedroom.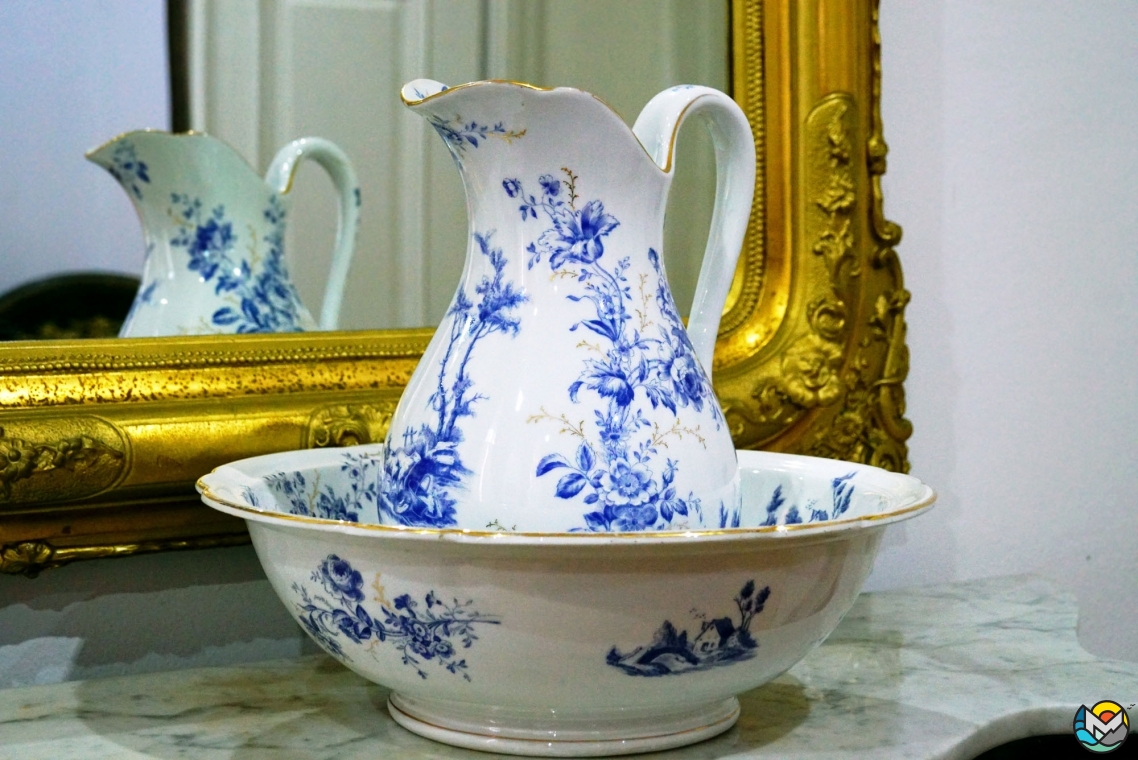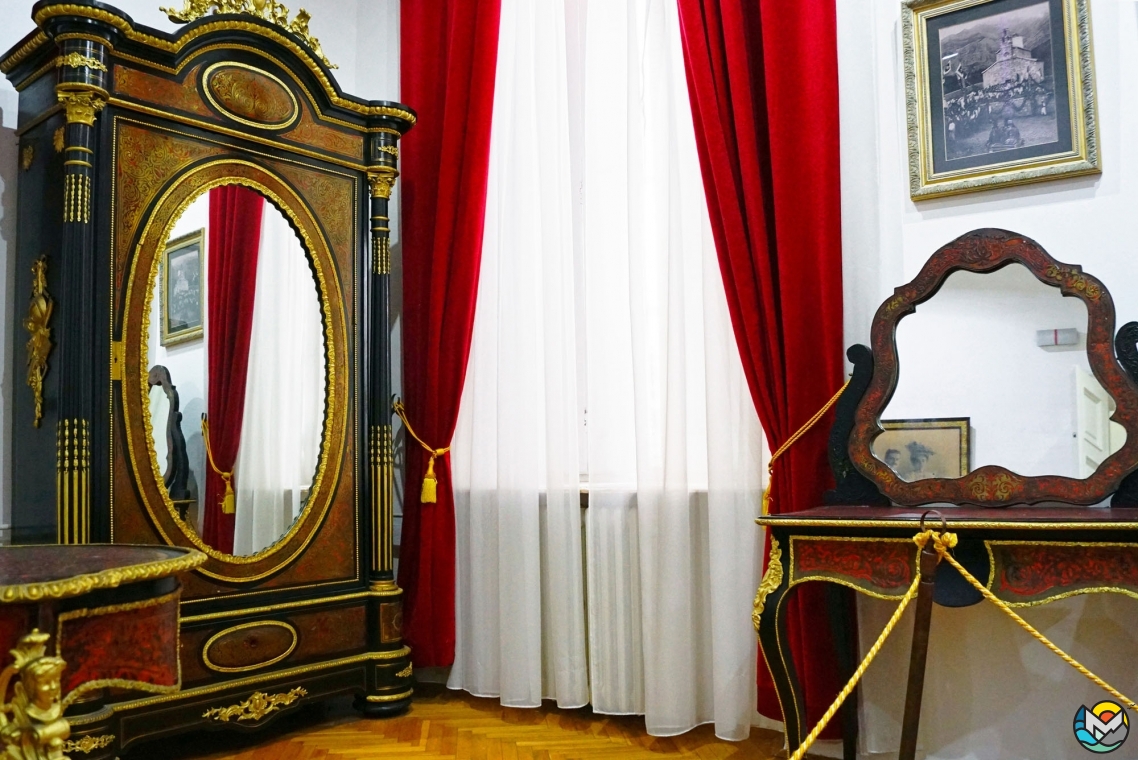 Dining room.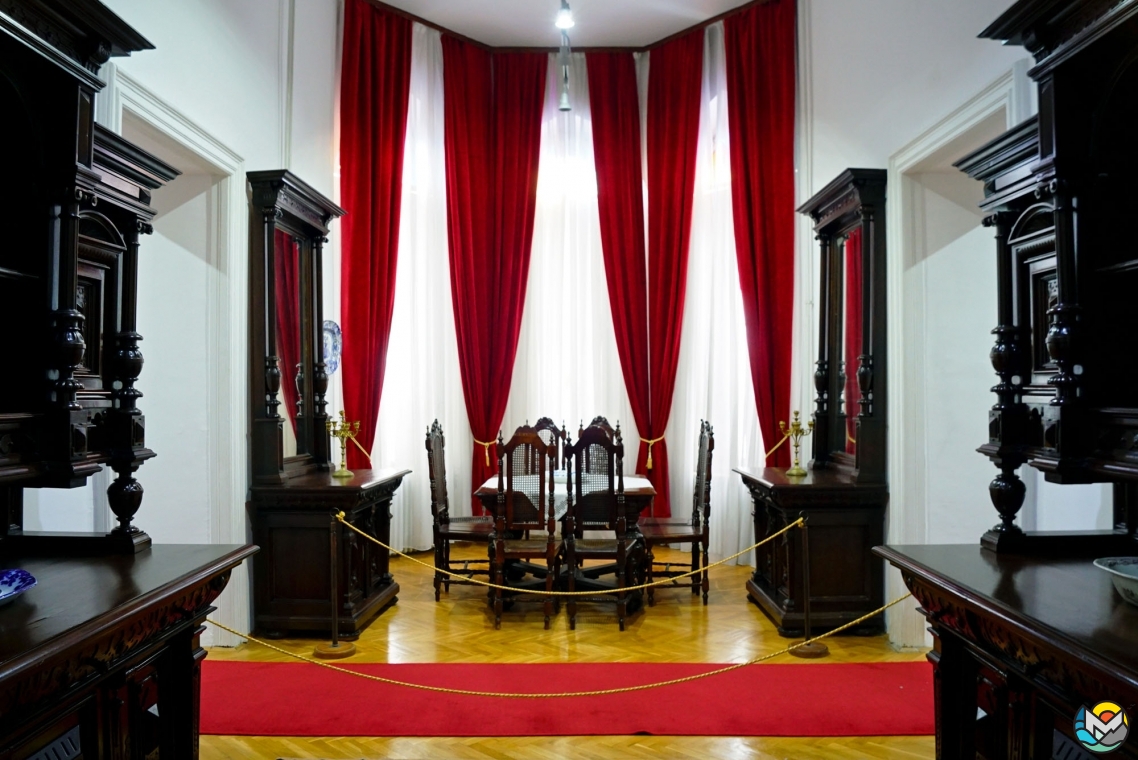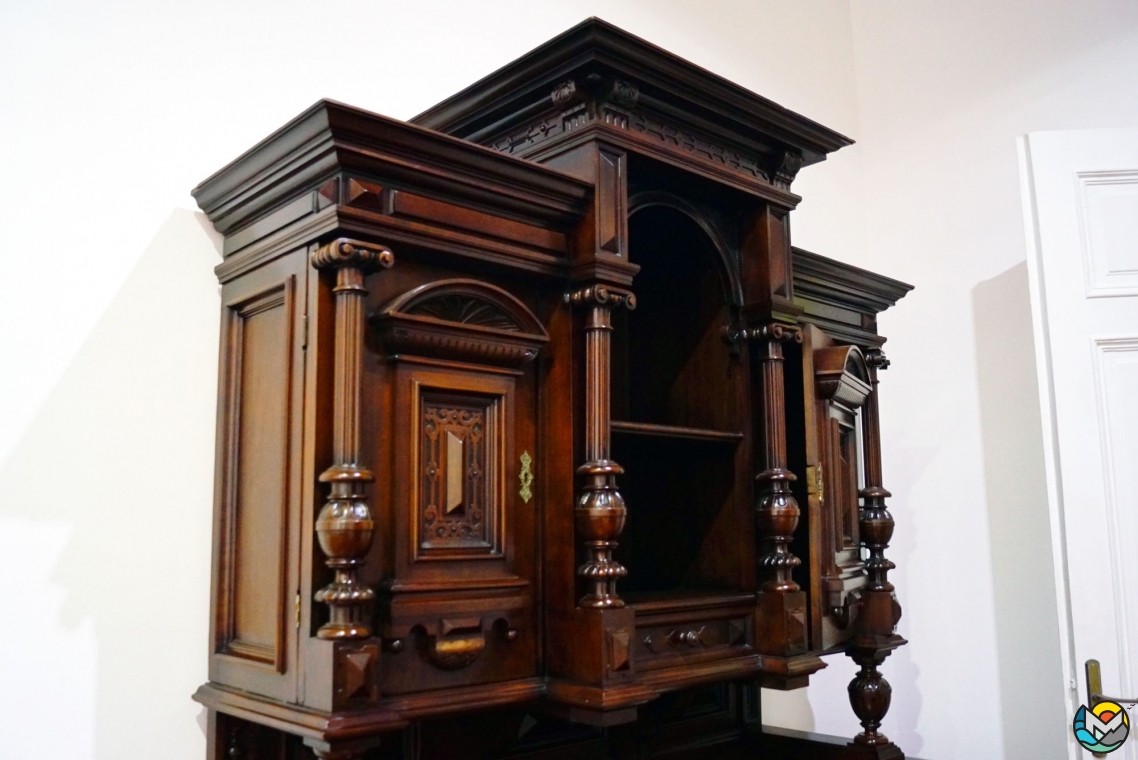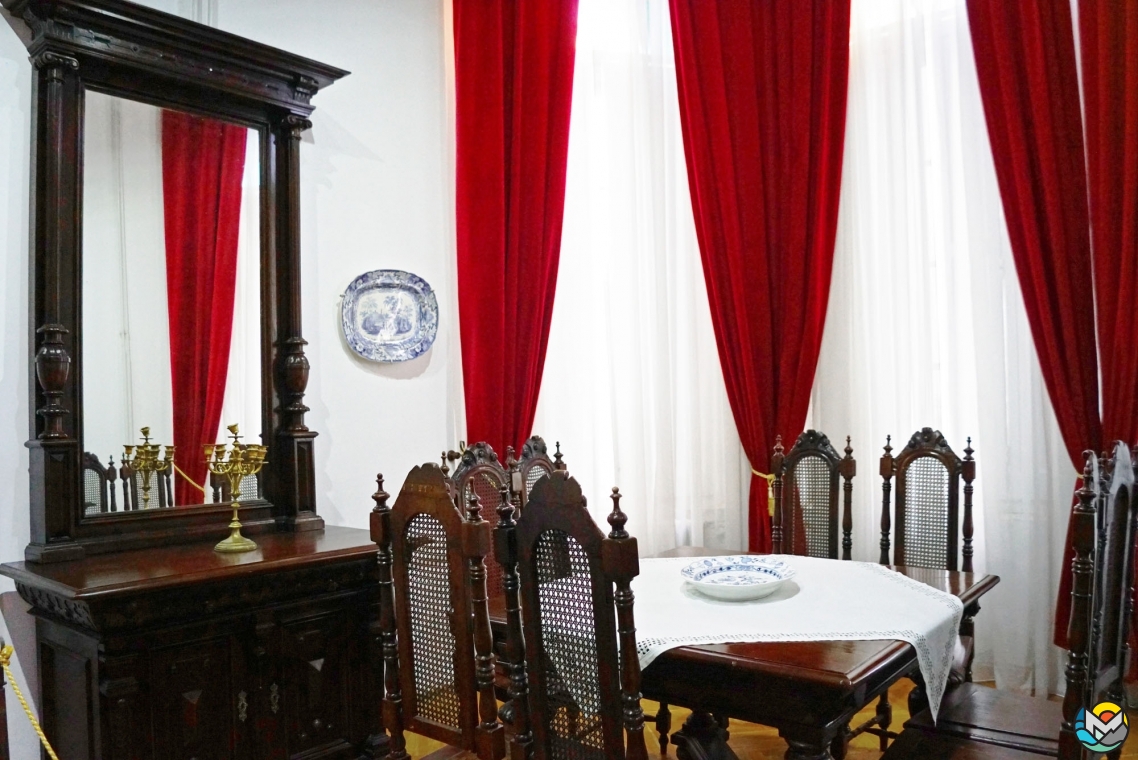 King Nikola's Palace is open every day from 9 am to 8 pm in summer. Off season, it is open from 9 am to 3 pm, every day except Monday.
Tickets are 1 Euro for adults, 0,5 Euro for children.