You can get from Montenegro to Serbia by various types of public transportation: train, airplane, bus.
Buses from Montenegro to Serbia
Buses to Belgrade, the capital of Serbia, depart from the main Montenegrin cities. For example, an early bus from Kotor leaves at 6:30 am, arriving in Belgrade at 6:30 pm; and in the evening at 9:50 pm arriving at 10:30 am next day.
In high summer season more carriers come to the line, but the schedule is approximately the same: last bus leaves in the evening and then there is nothing until early morning.
Average travel time from Kotor is about 13 hours, from Budva — about 11, from Podgorica — about 10. There are intermediate stops, border and customs control checks, so your trip might take longer.
And, of course, the bus has a high chance of getting stuck in traffic: on narrow mountain routes accidents happen quite often, and never-ending road works will also slow you down.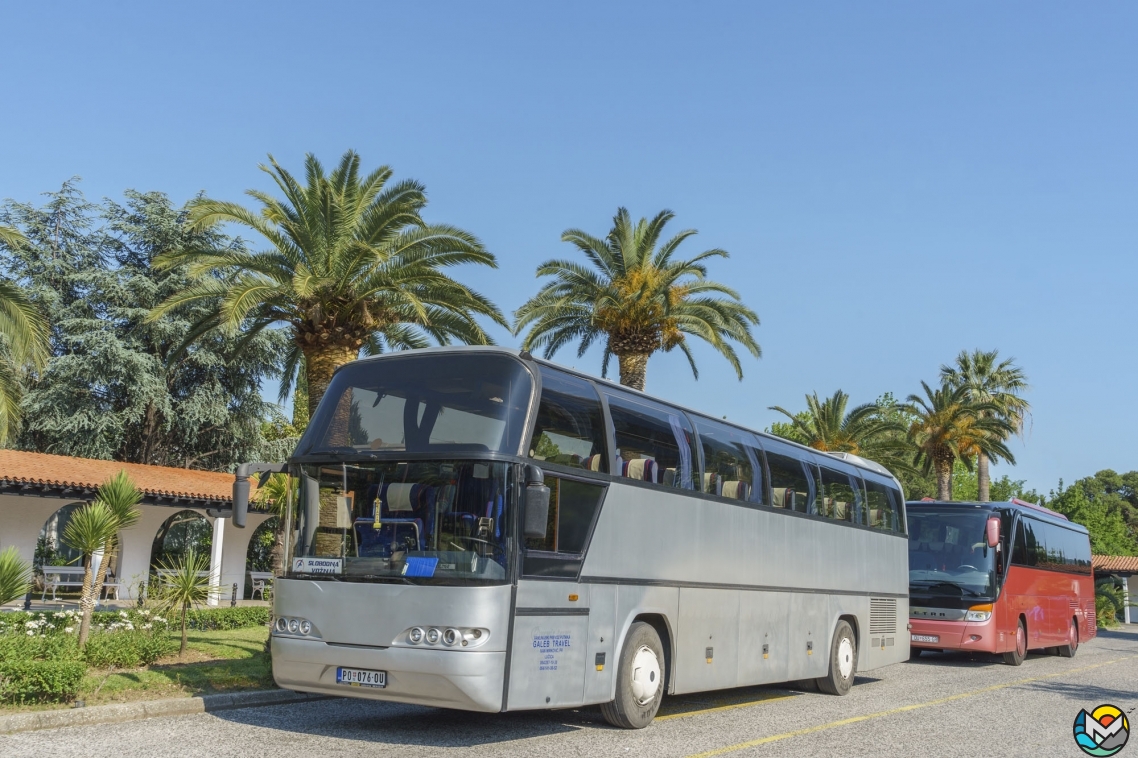 The train to Serbia departs from the city of Bar and travel time is about 12 hours. Both bus and train have advantages and disadvantages. The train offers more space, you can stretch your legs, visit a dining car, and, well, a toilet. Smokers particularly enjoy the trip: the official smoking ban on this route is ignored.
For the same reason, non-smokers will probably prefer a bus. The schedule is more flexible, there is no need to get to Bar, you can take a bus from Kotor, or Budva, or Tivat. And many buses have Wi-Fi nowadays.
A one-way ticket from, for example, Herceg Novi costs 24-29 euros, from Podgorica — 20-24 euros. If you plan to go back to Montenegro, buy a round-trip ticket, it is cheaper then two single ones. There are also seasonal and other special discount offers.
Unlike the train, bus tickets can be bought online, but you will have to pay 1 euro extra before boarding, Luggage is usually paid per bag on all departures depending on the carrier. The same applies to the return trip, Belgrade to Montenegro: luggage and 1 extra euro are paid on the spot.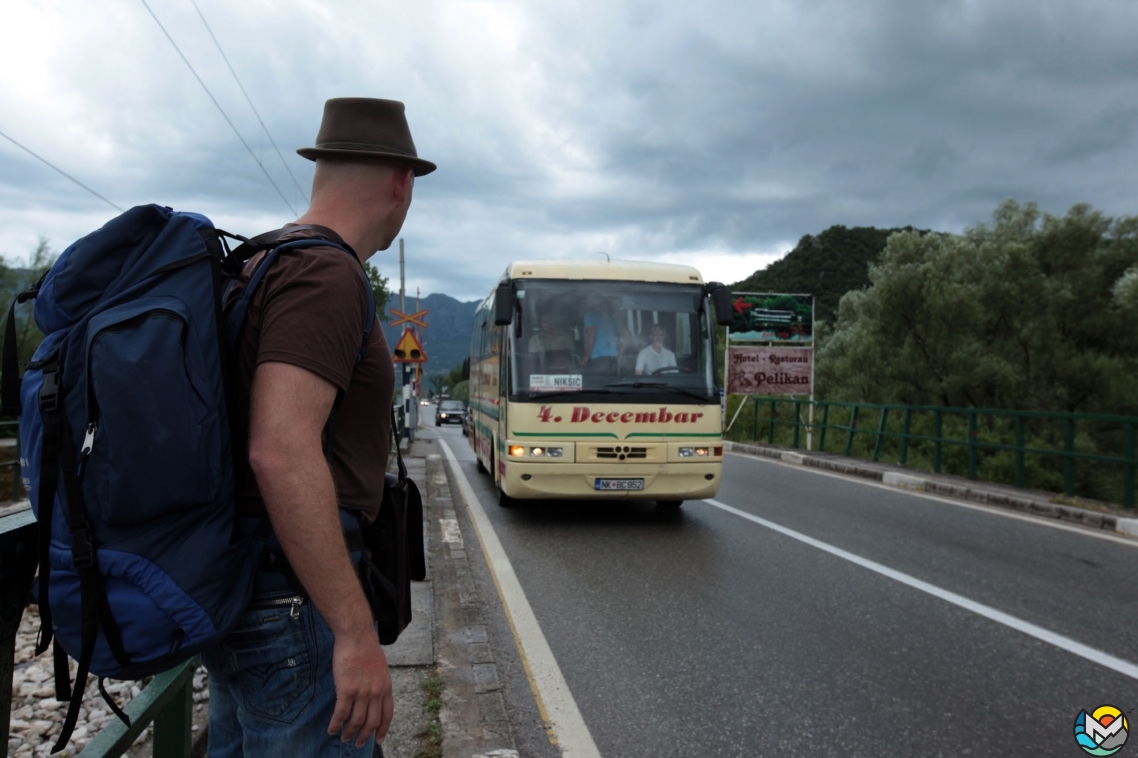 All buses arrive to the city bus station — Beogradska Autobuska Stanica. As of 2019, it is located at Železnička 4, at the very center of Belgrade. But a new place at the Novi Beograd area has been chosen for more spacious and modern bus station, and preliminary work has already begun there.
The dinar is the official currency in Serbia. There are exchange offices near the bus station and ATMs if you need to withdraw some cash. Belgrade public transport tickets could be bought at newsstand, and the trip will cost 89 dinars (0.8 euro), or from the driver, which is more expensive, 150 dinars (1.3 euros). Some taxi companies, Naxis, Pink and few others, accept payment cards.
Flights from Montenegro to Serbia
The fastest way to get to Belgrade is, of course, by air. There are eight daily flights from Podgorica and Tivat airports, from 7:30 am to 6pm, operated by two national carriers: Air Serbia and Montenegro Airlines. There is no big difference between them: having a code-sharing agreement, they sell tickets and use planes jointly.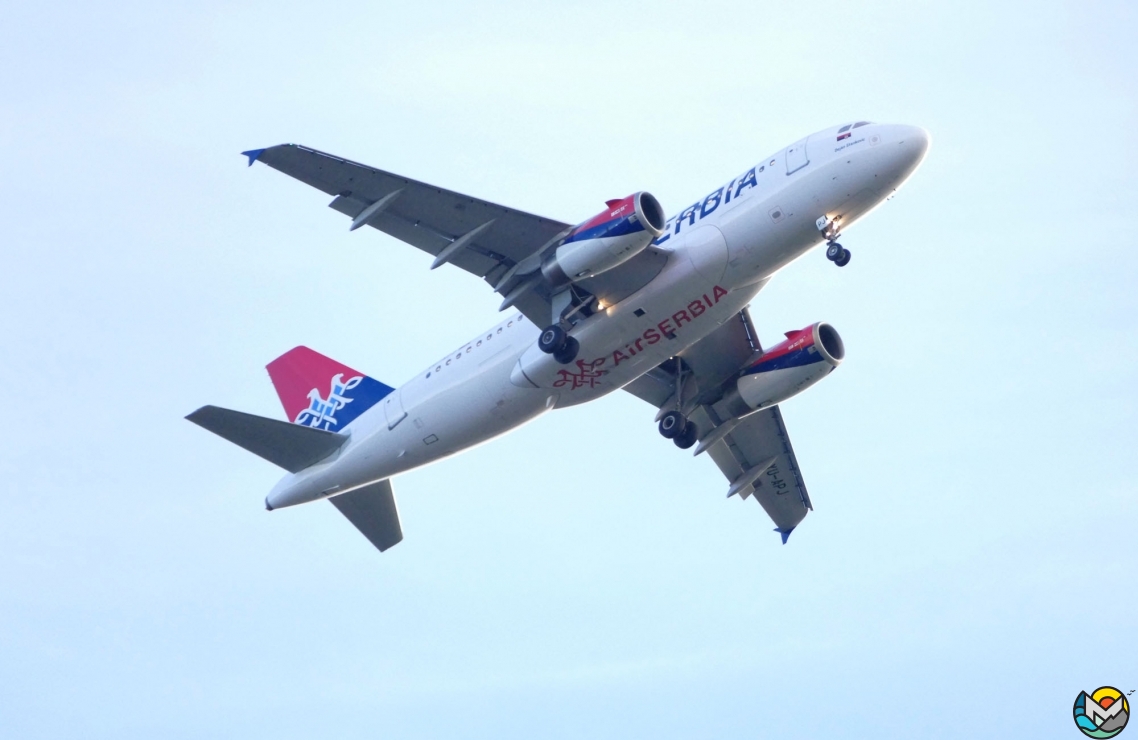 The disadvantage of this type of travel, the price (from 60 euros one way), is compensated by big advantage — speed, the trip takes only 45 minutes. Montenegrin airports are small, no need to come early, but traffic on the way to the airport might be horrible, especially to Tivat.
Belgrade Nikola Tesla Airport is big, but very efficient, the border control check, baggage claim, and all pre-flight procedures are carried out quickly. There are many shops and restaurants, free Wi-Fi and a smoking room.
Please pay attention to the fact that free registration for many Air Serbia flights is online only, at the counter at the airport you will have to pay 20-30 euros.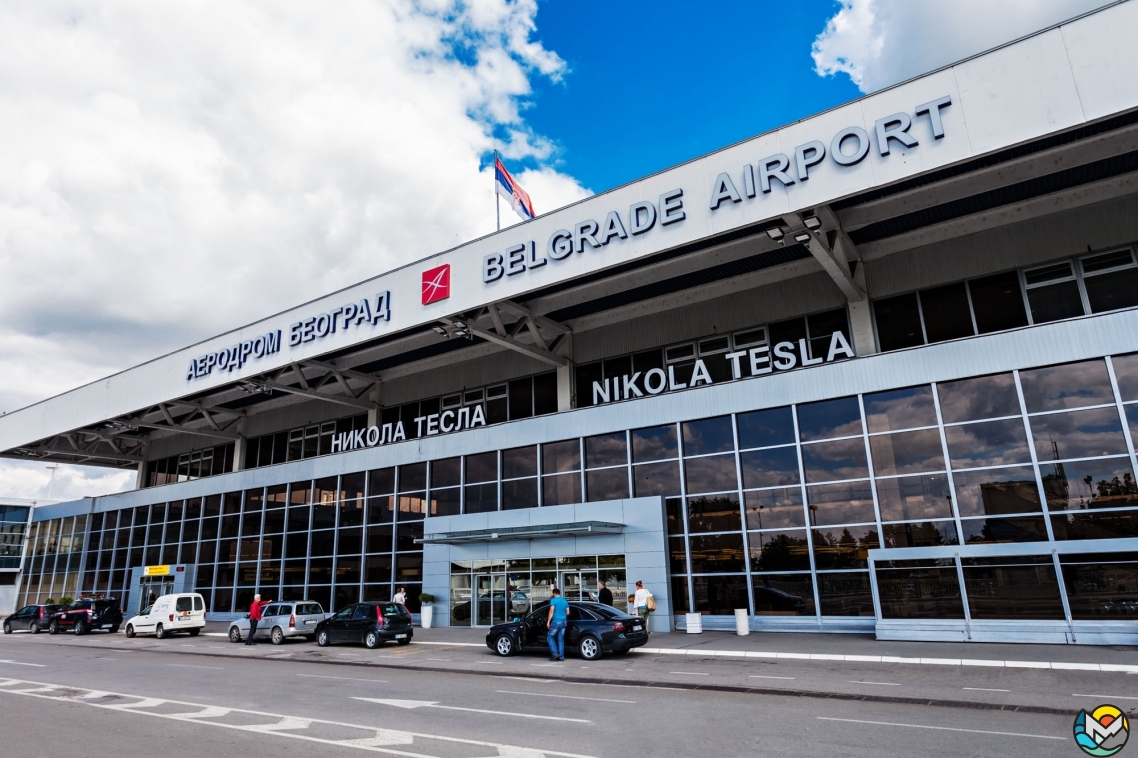 Belgrade Nikola Tesla is 19 kilometers (12 miles) away from the city center (Trg Slavija). The prices for taxi are regulated by the airport administration: from 1400 to 6000 dinars (12-51 euros) depending on the zone.
The central part of the city is in the second zone, your trip there will cost 1800 dinars (15 euros). You have to pay at the taxi counter, and will get a receipt. Beware of illegal cab services waiting for passengers at the exit from terminal, they are not to be trusted.
The trip to Slavia Square takes about 20 minutes, if there is no traffic jam.
Going by express bus (A1) is six times cheaper, and takes about 30 minutes. The buses run every 20 minutes (less frequent at night), the cost is 300 dinars (2.5 euros).
Only cash is accepted, but you can easily exchange your money to dinars at the airport. The bus stop is on the first level, immediately to the left from the arrival hall. The first stop is on the second level (at Departure zone), and the next is in Belgrade residential district Fontana (Novi Beograd); then the Bus Station and finally to Slavia Square.
Both the Bus Station and the Square are major transportation hubs in the city center, from here you can easily get to any part of the Serbian capital.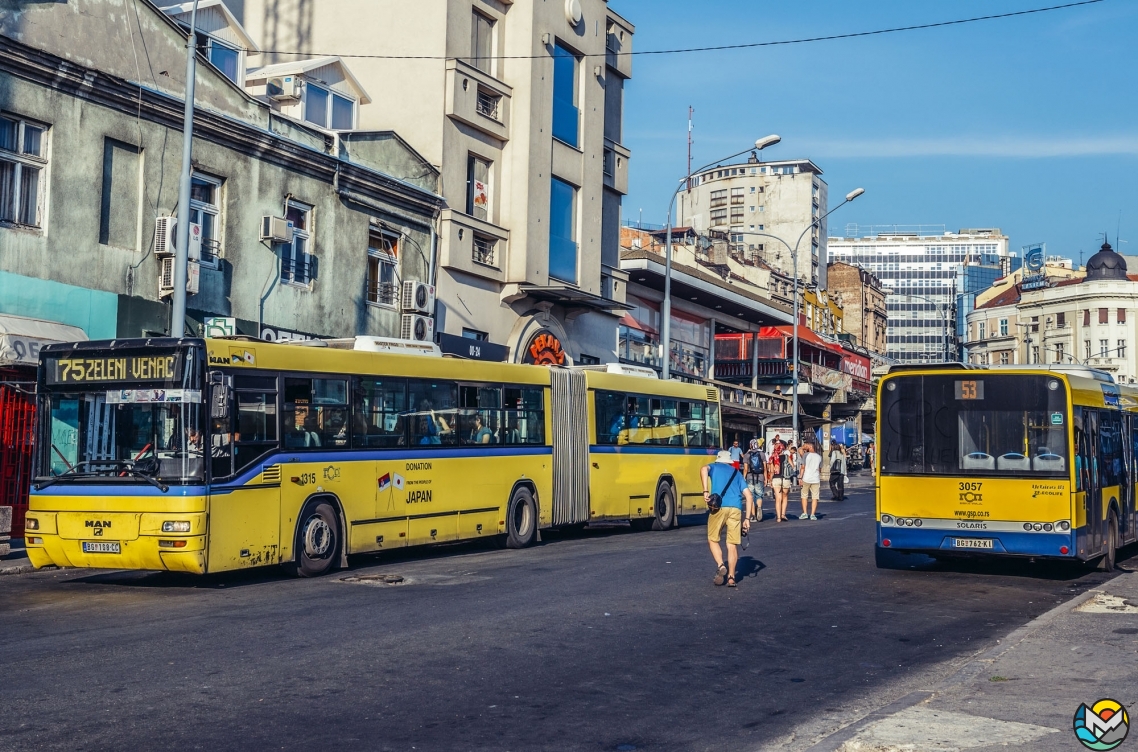 The slowest, but cheapest trip would be by regular city bus (# 72, the stop at the Departure zone). It takes 45-60 minutes to get to the final stop, Zeleni Venac, near the Bus Station. You can buy a ticket at the counter at the airport or from the driver.
Conveniently, this ticket is valid for any public transport for 90 minutes, don't forget to swipe it through the payment terminal every time you entering a bus or tram.
And one more option...
You can get to Belgrade by car; the route is about 600 kilometers (373 miles). This is a bit faster than taking a bus, but the problems are the same: narrow mountain roads, traffic jam and the border control will slow you down.
There is also the BlaBlaCar carpooling service, it connects car drivers with empty seats to passengers looking for a ride. In this case, you can save a lot, the cost of your trip might be just 10 euros.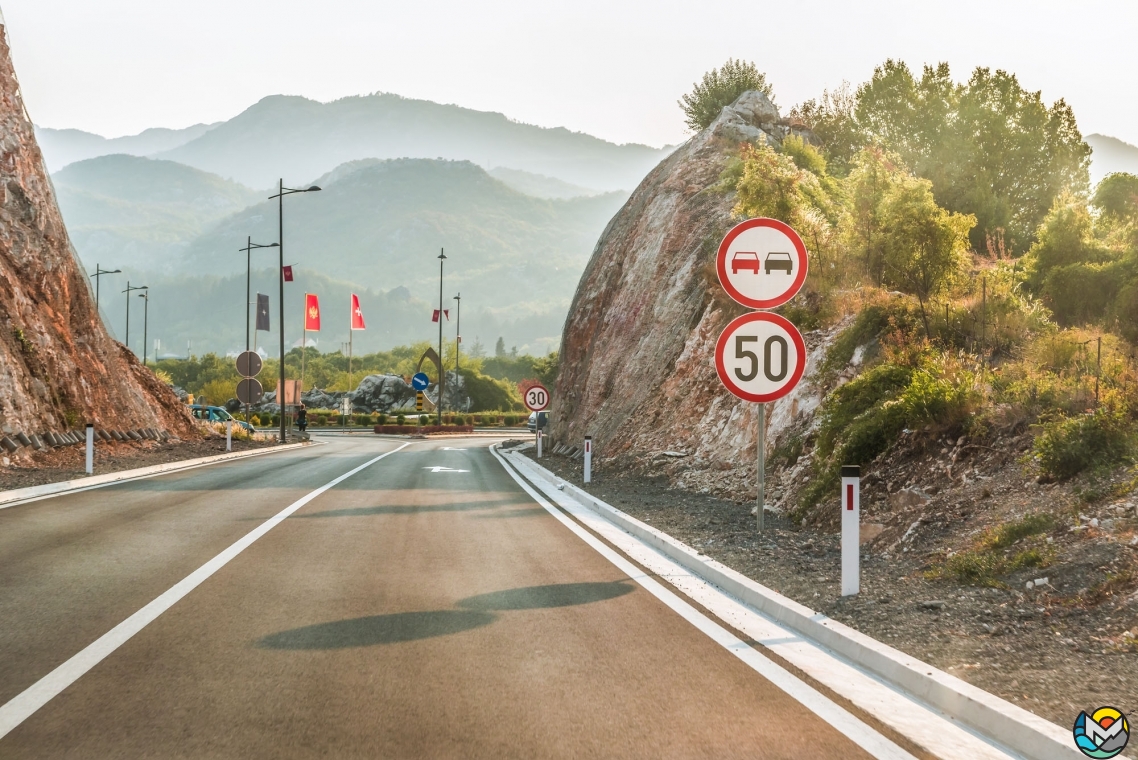 Read more about traveling to Serbia by train in our review.