Direct distance between the capitals of Montenegro and Serbia is only 280 kilometers (174 miles), but the trip takes almost 12 hours and for a good reason.
The train connecting Montenegro and Serbia departs from the coastal city of Bar at 9am or 7pm, and arrives to Belgrade at 8:05 pm or 6:15 am respectively. Departure from the Serbian capital is at 9am or 9:10 pm, arrival at 7:56 pm or 8:08 am to Bar.
This schedule is for high summer season, during low season only morning trains run.
There are 18 stops on the way: Sutomore, Podgorica, Kolasin and so on. Most of them take just a few minutes, or only one minute, with the exception of border stations, Bijelo Polje in Montenegro, and Vrbnica or Prijepolje Teretna in Serbia. 25-minutes stops are scheduled for border and customs checks in each country, but this is an approximate time. If there are many people on the train, or some problems come out, the train will stay longer.
But this is not the main reason why the journey is so slow.
The railcars and railways are a blast from the past. The 476-kilometer (296 miles) Belgrade–Bar train line opened in 1973 and have not being modernized ever since, only the critical places are repaired from time to time.
Meanwhile, the route itself could be considered one of the most dangerous in Europe, it has 254 tunnels, sky-high bridges, and slopes. On many parts of the route, the speed is limited to 20 kilometers per hour (12 miles per hour), it minimizes the risk of derailment, but makes the trip very long.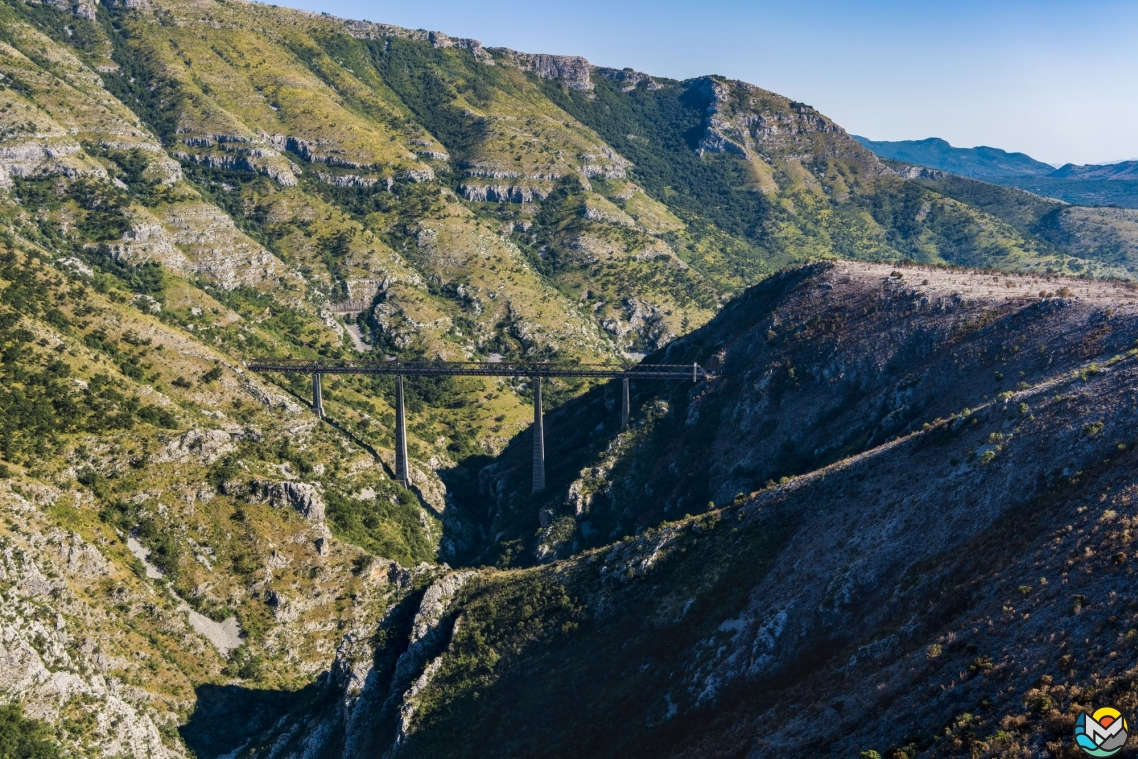 The train can stuck in the snow, lose electricity and so on. Of course, sometimes it arrives on time, but 12-hour delays also happen, so choose a railway only if you are not in a hurry.
If you want to admire the mountain scenery, travel at daytime, but at night, if you sleep, time will go faster. The train departing from Bar in the evening passes Montenegro before nightfall, and you can enjoy its amazing nature at sunset. At the same time, Serbia with its vast forests and fields is not so picturesque, and in the morning you can sleep longer.
Secrets of Survival in The Balkan Trains
The morning train has only coach railcars, either an open type or with cabins for six people. The night train has sleeping cars with compartments for two, four or six passengers.
In high season there is also a dining car. The quality of food is quite good and the prices are reasonable.
Cabins for six are really cramped, and even most expensive bedroom compartments for two passengers, are not something to write home about. But with closed doors and curtains, you should be able to sleep through the night, with a break for border control.
In all cases, this journey is a lottery, a chance to try your patience.
First, people smoke on Balkan trains despite the prohibition signs. So your neighbors in the crowded compartment go out into the corridor or take quick puffs right next to you.
Secondly, a large number of stops naturally leads to a regular change of passengers. Those who can not find a seat, just cluster in the aisle to chat.
Finally, those trains are cold in winter and hot in summer.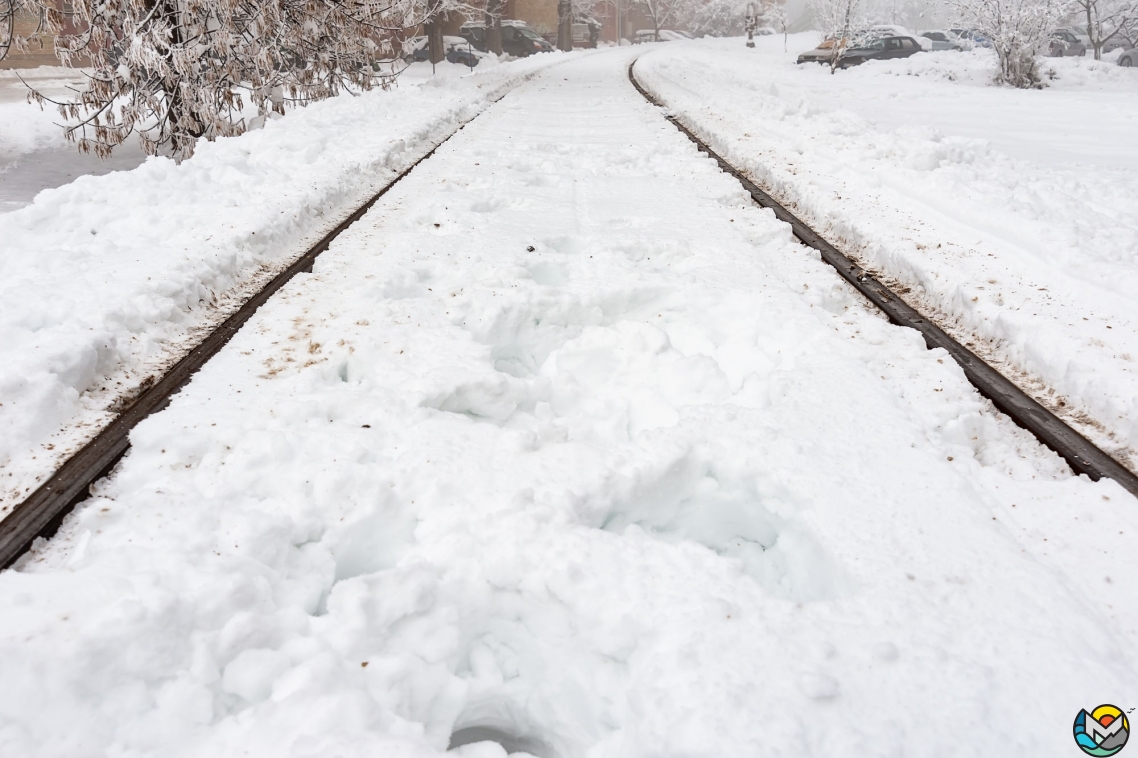 This is a list of possible problems, what can come up, when you travel to Serbia by train. Your trip can go ideally smooth and pleasant, but be ready for anything.
How Much Does It Cost?
One-way second class ticket, coach or bed in a six passenger compartment, will cost you 21 Euros; first class — about 32 Euros. And you have to pay separate price for bed linen: from 15 to 45 Euros.
In low season you can get a discount, especially if you buy roundtrip ticket.
Children under 6 years old travel for free, and from 6 to 14 years for half the price.
It is strongly recommended to book a seat in advance, although it will be extra 3 Euros for coach, and 6 to 9 Euros for bed; in high season the trains are overcrowded. But the positive thing is that you can always get on the train; there are no restrictions on number of tickets sold, no matter the capacity of the railcar.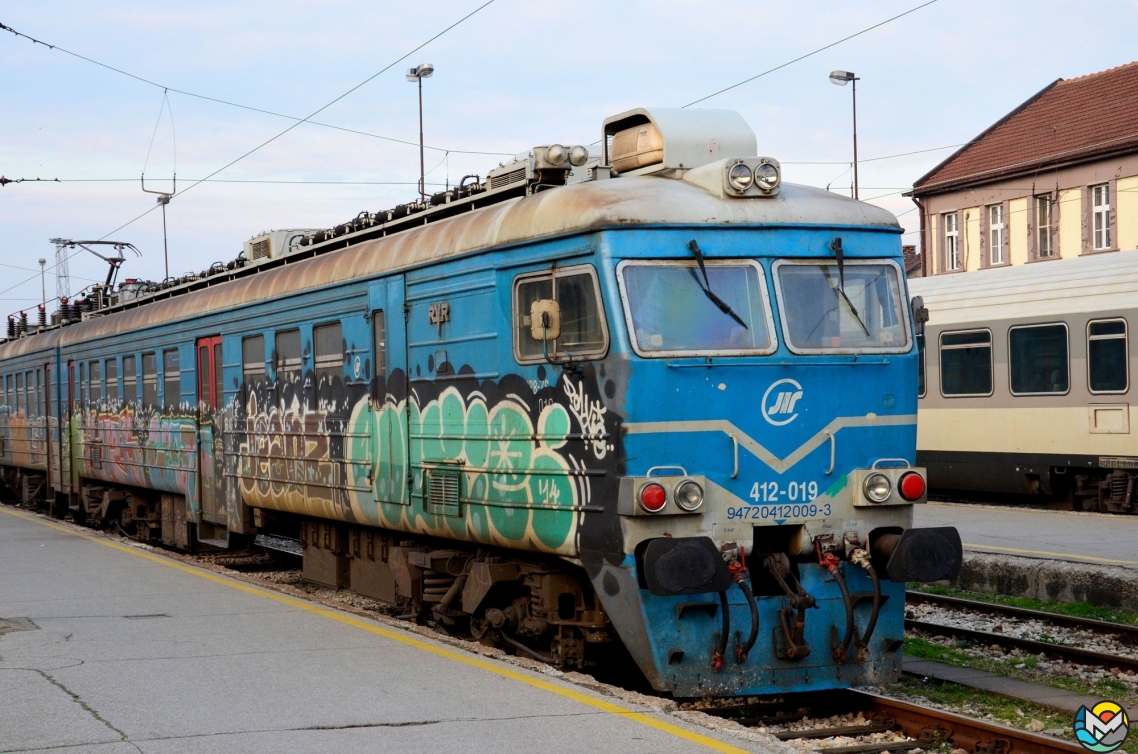 The Bar–Belgrade trains are also have auto carriers; you can transport your vehicle for 30 Euros one way (more here).
Where Can You Buy a Ticket?
There are official railway ticket offices and several agencies in five cities in Montenegro. You can book the ticket by phone, but only if you speak Serbian, the chance to get to the agent, who understands English, is negligible; then you have to pay for the ticket personally. The tickets are not available on-line.
The same system operates in Serbia.
Beautiful Belgrade
There is a catch for you in the Serbian capital: a small unknown train station called Topčider.
In 2018, the main railway station in Belgrade, located in the city center, was closed and repurposed to become a museum.
Beograd-Centar, Prokop, station is a major transport hub now, but it can not provide motorail service, so the Montenegrin route was taken to the far southwestern part of the city.
Having been defunct for more than 30 years, Topčider underwent a renovation order to support a long distance motorail connection on the Belgrade–Bar railway.
When you look at the timetable on the Serbian Railways webpage, you have to enter the name Topčider, searching for Belgrade will not give you any results.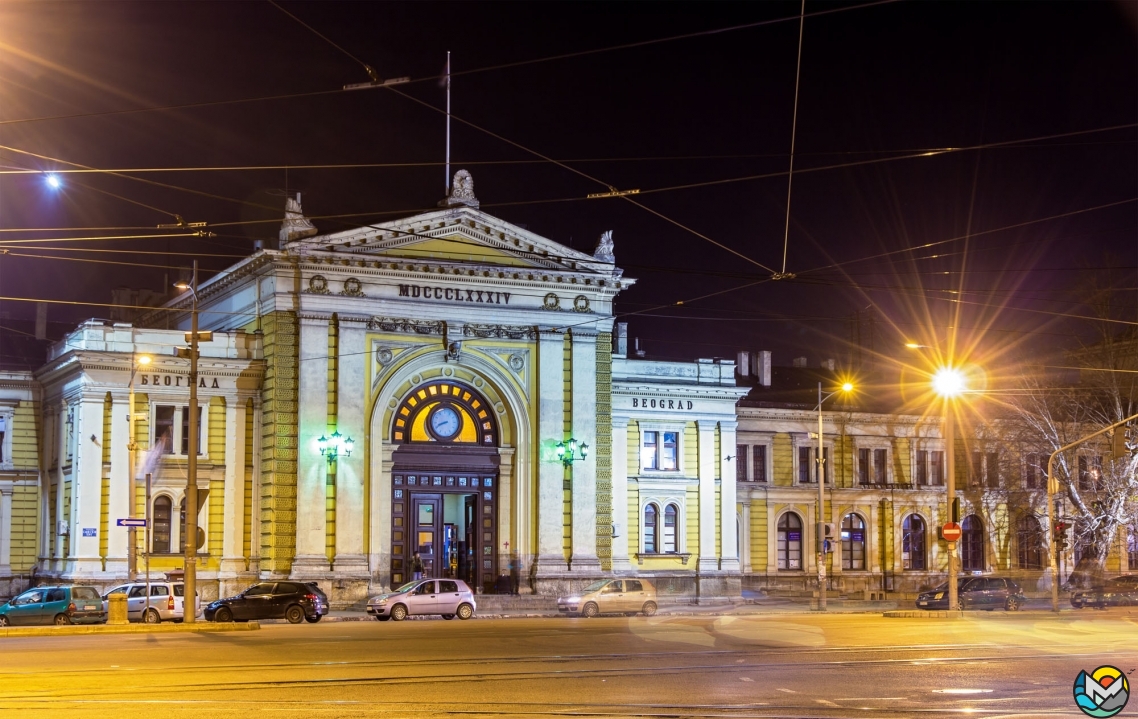 You can get from Topčider train station to the center of Belgrade (the main bus station, the old train station or the Tašmajdan park) by tram number 3, or bus number 3L, it takes about half an hour. The cost of a taxi ride, depending on the day of the week, will be 800-1400 dinars (7-11 Euros). Some companies (Pink, Naxis) accept cards, but ask the driver beforehand; you can also pay in Euros.
Short-haul tickets are sold on the tram or bus, it is 150 dinars in cash (1.3 Euros). With those tickets you can ride within the main zones on any public transport for 90 minutes. A fine for a trip without ticket is 2000 dinars (17 Euros).
At newsstands, you can buy different types of BusPlus transportation pre-paid cards. You can also pay with your Mastercard, but for daytime trips only.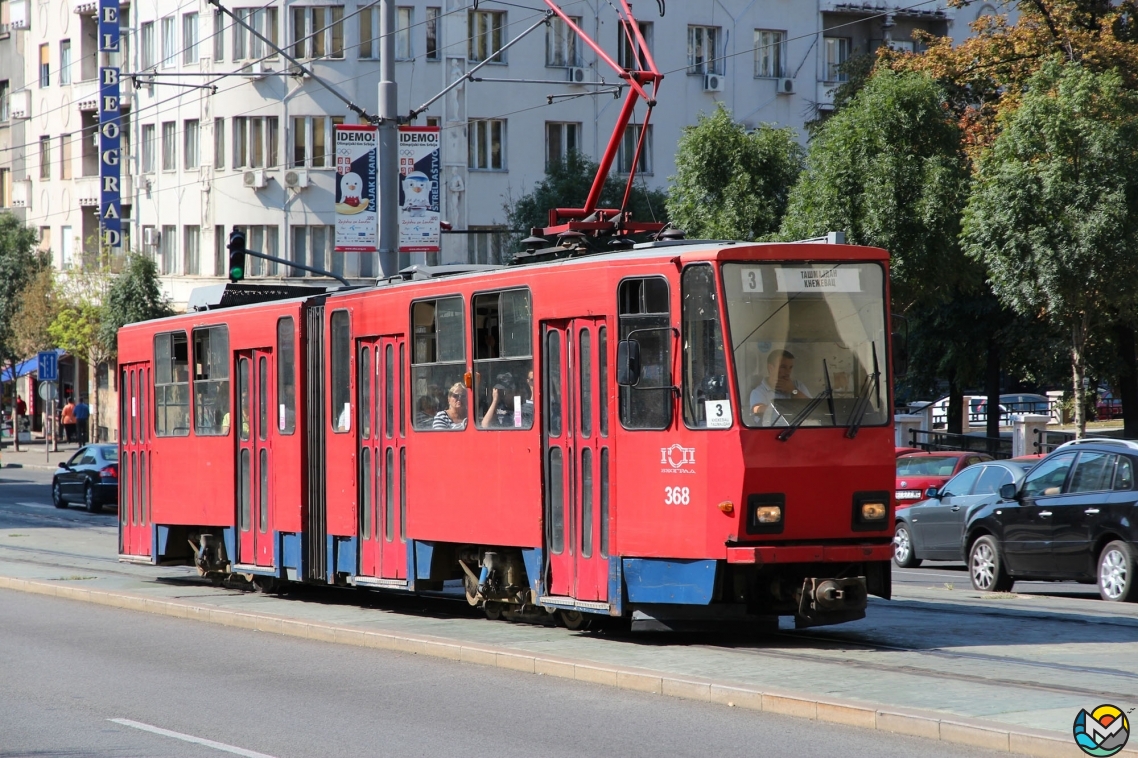 All changes in the schedule of public transport in the Serbian capital can be tracked on the official website.
You can also travel from Montenegro to Belgrade by car, bus or plane.