On June 1, the Montenegrin coastal town of Tivat welcomed the 15th Žućenica Festival, a gastronomic event that attracts many visitors. The local chefs prepare sweet and savory dishes using wild dandelion — žućenice — and other traditional ingredients.
One of the most popular table was the table of the Women's Forum of the Social Democratic Party: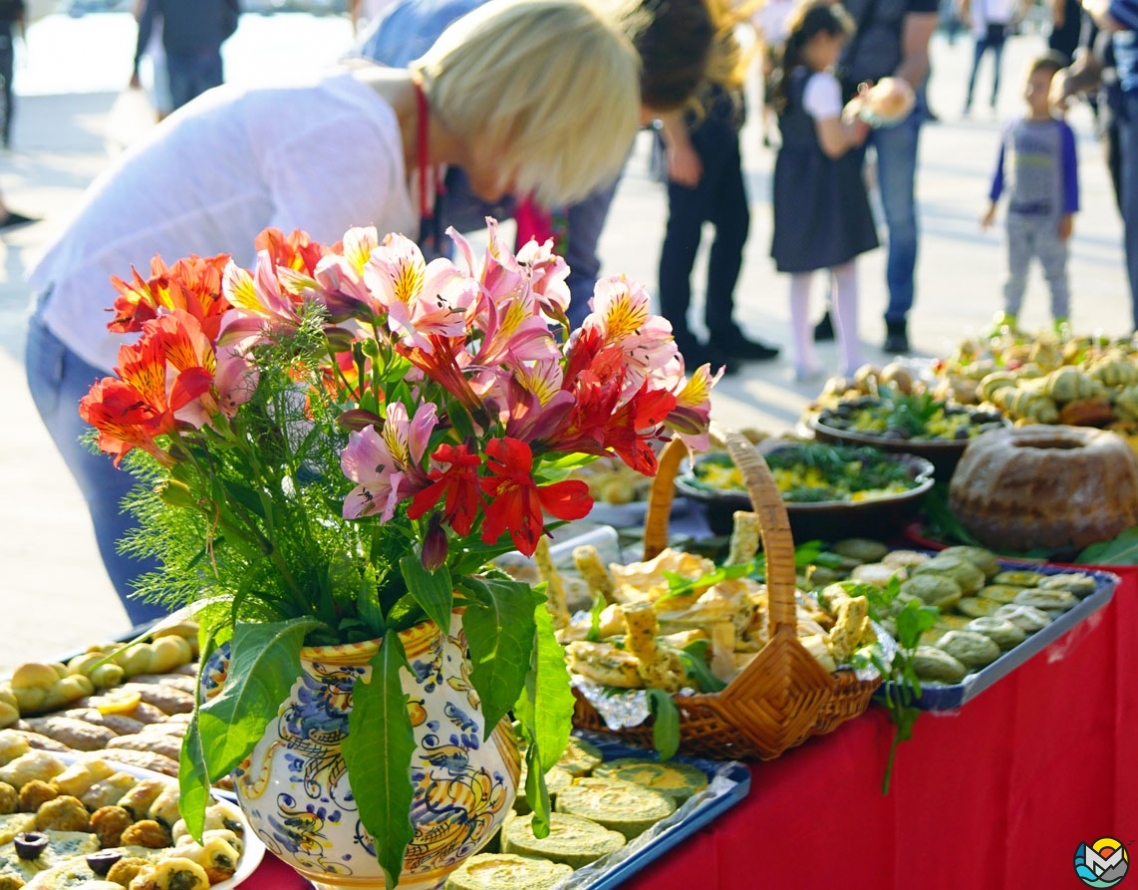 It offered an amazing quantity and variety of dishes. The women from SDP demonstrated that žućenice can be added — successfully — to almost any dish.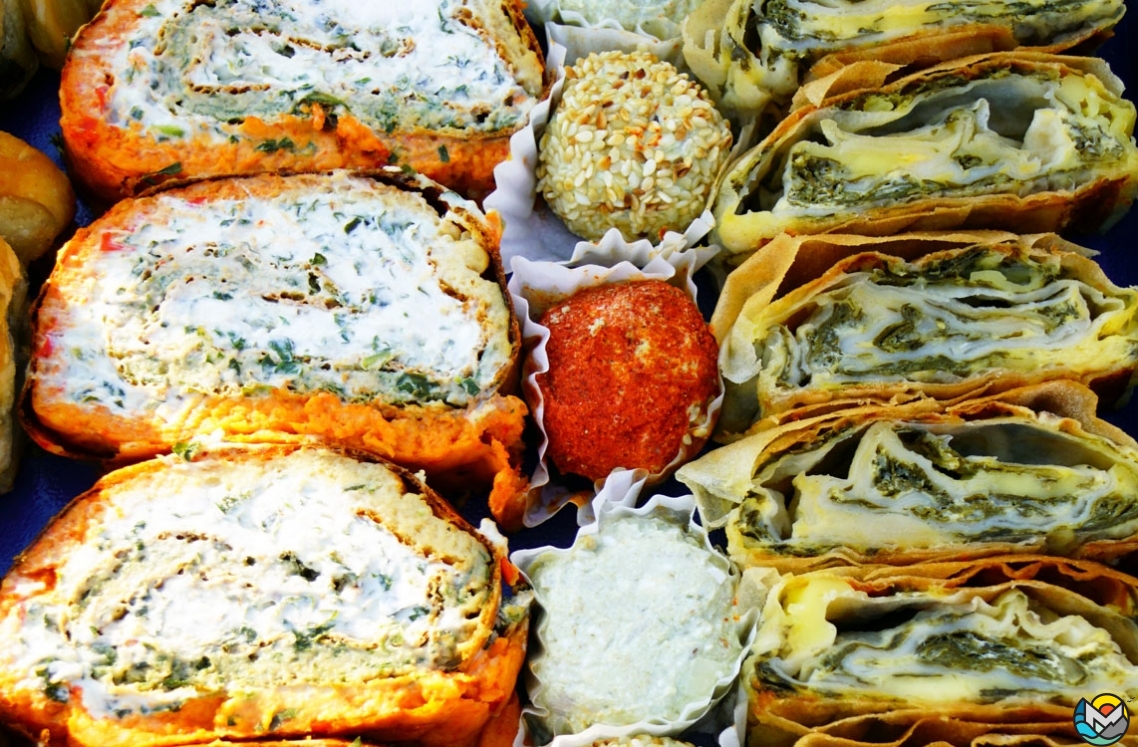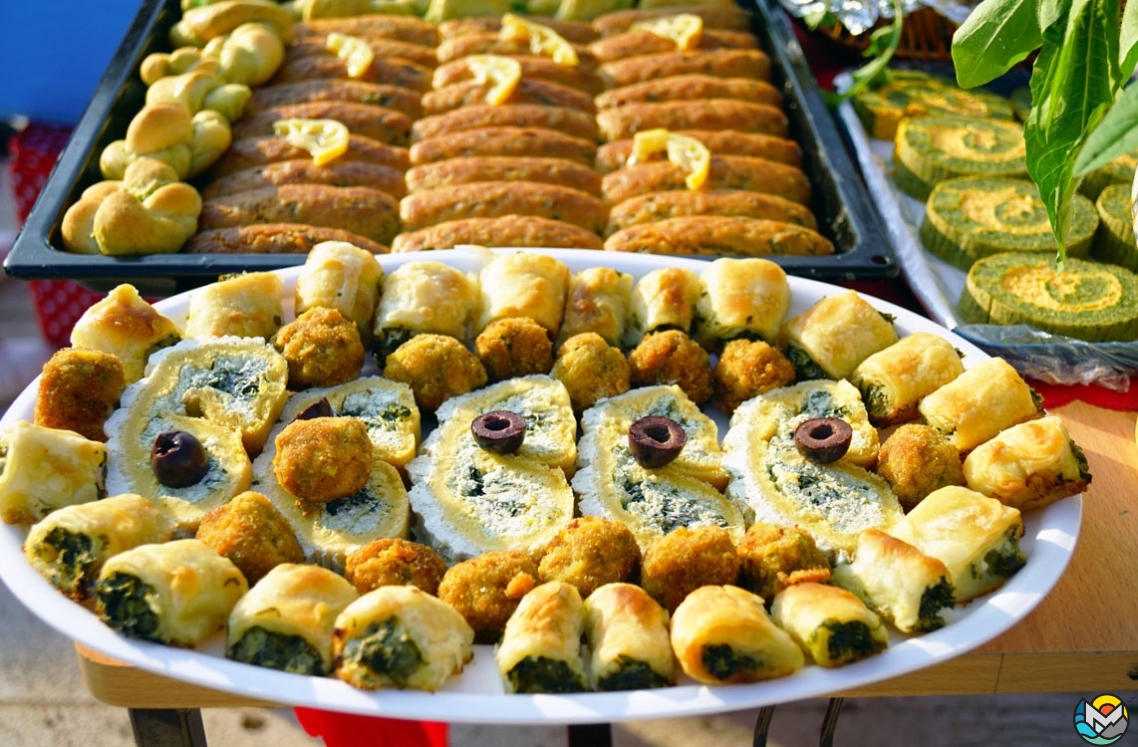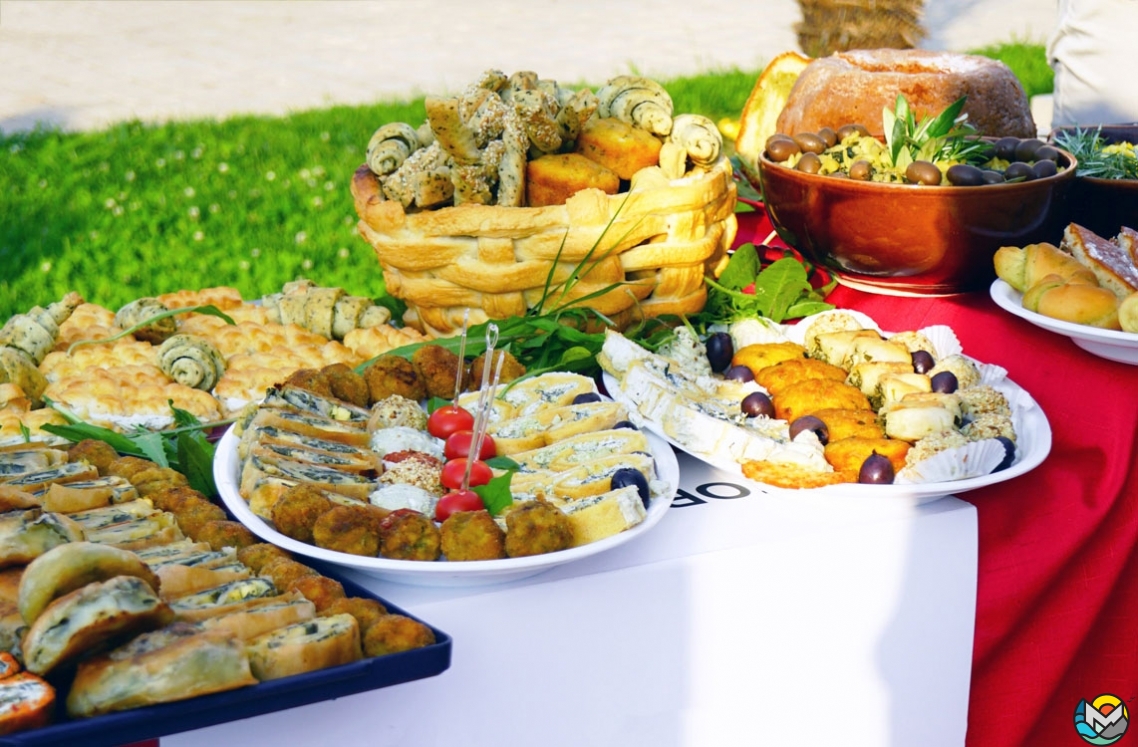 To desserts, for example: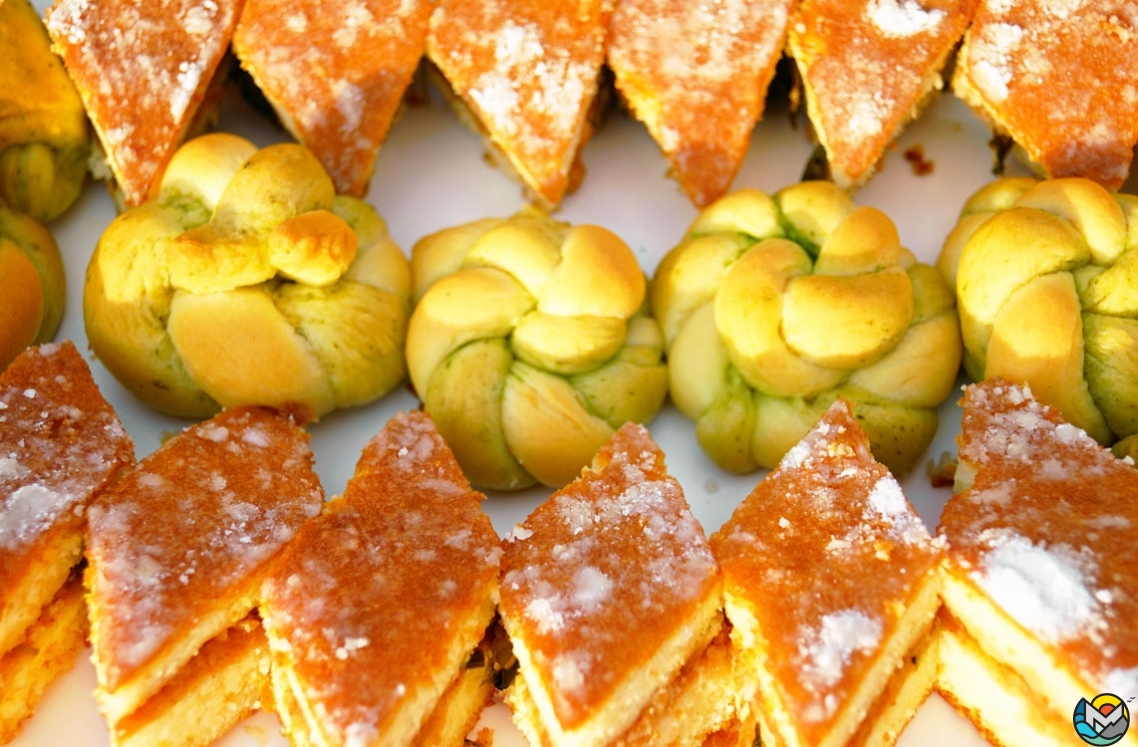 Two dozen teams from around the country attended the festival, about 250 chefs — amateur and professional — prepared the food displayed on 30 tables.
Male serene — Little Mermaids — a team from the village of Đenovići, in the Herceg Novi municipality:
Ham and žućenice pie: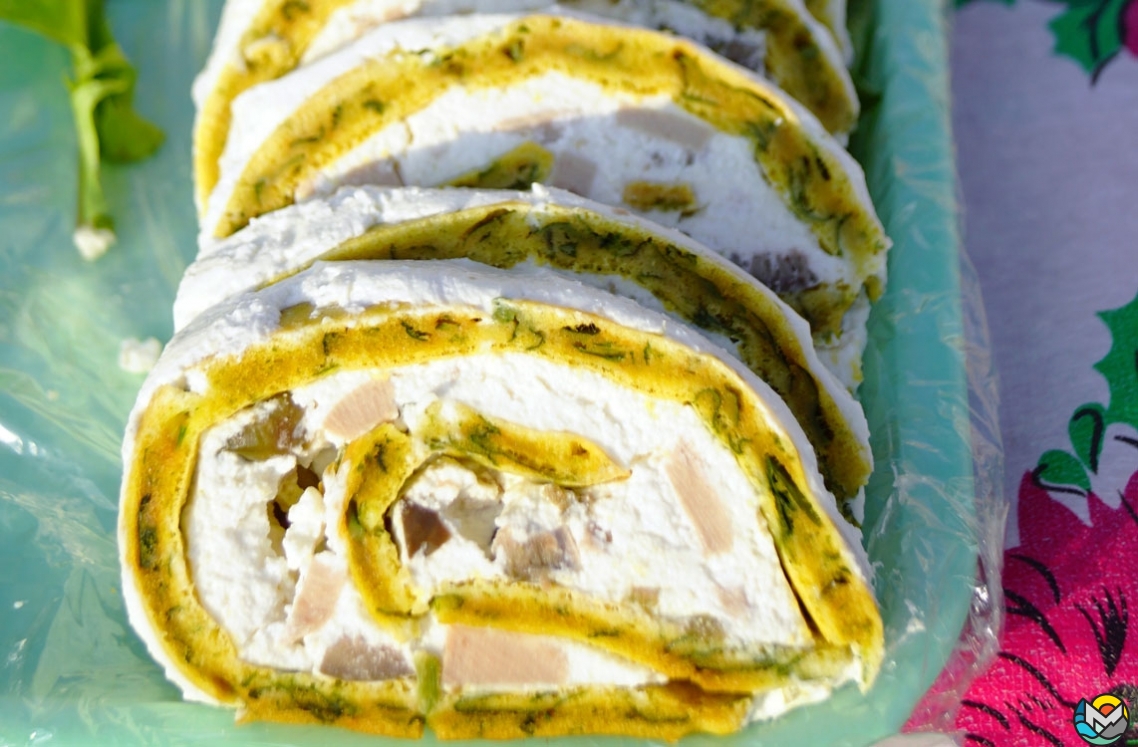 Savory pie and delicious stuffed eggs: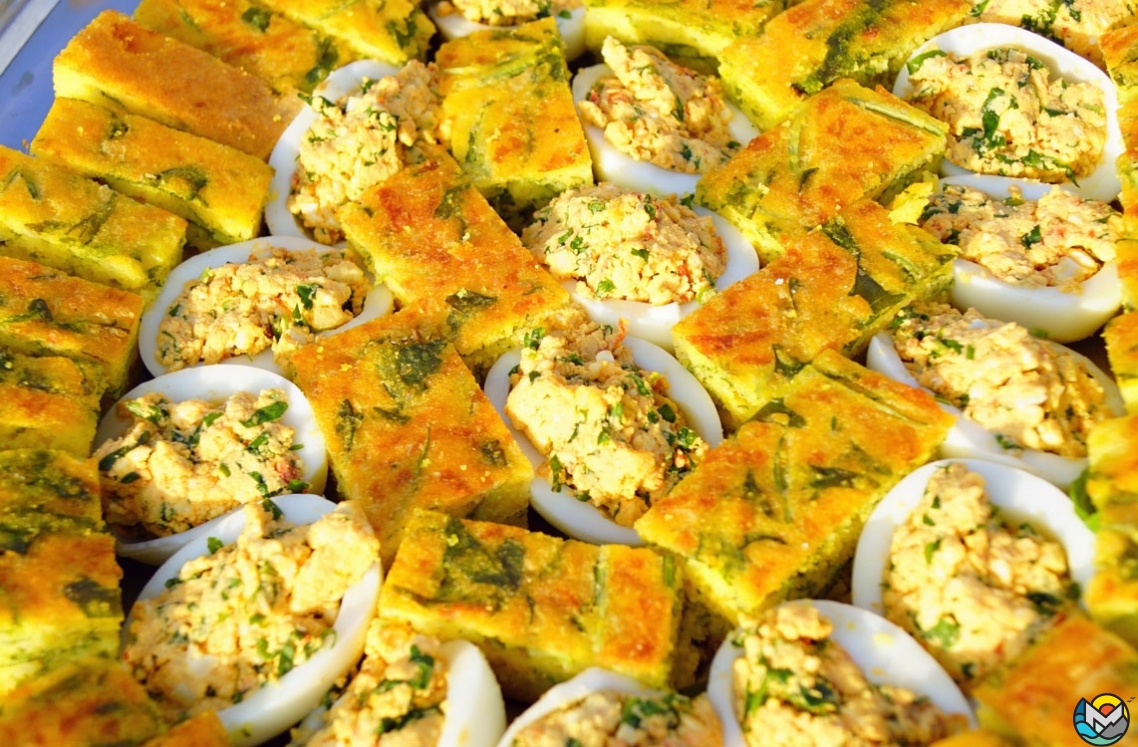 Delicate berry tart: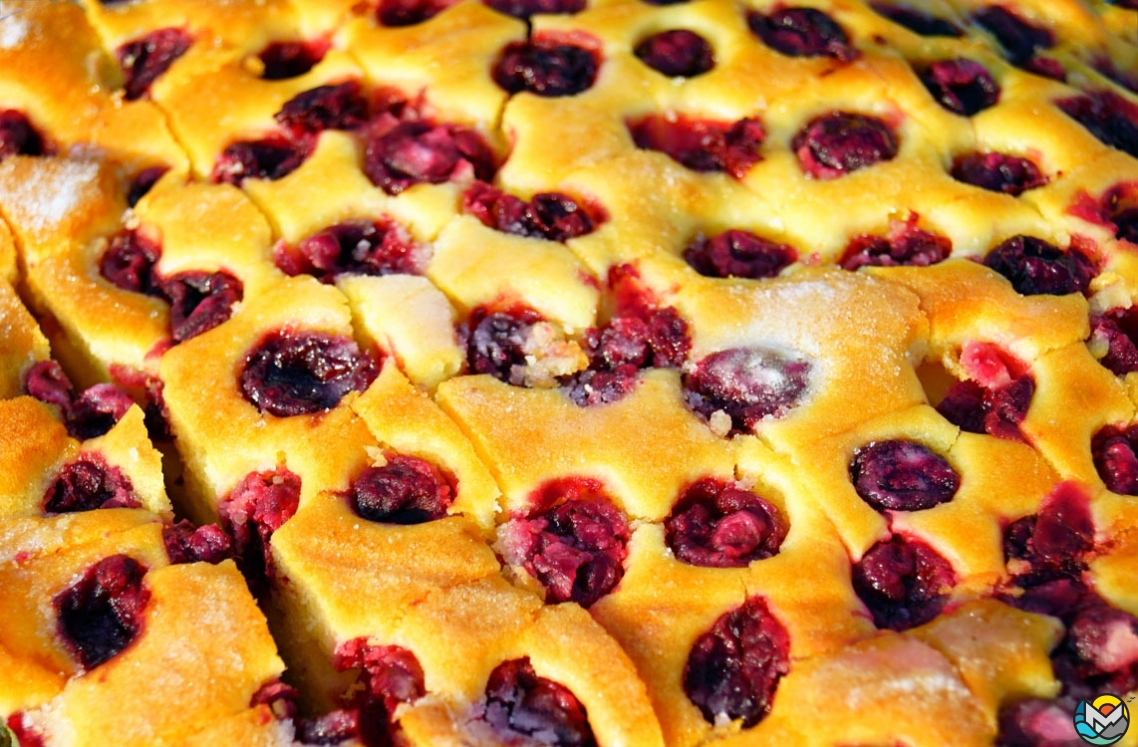 Harlekin team from the village of Donja Lastva: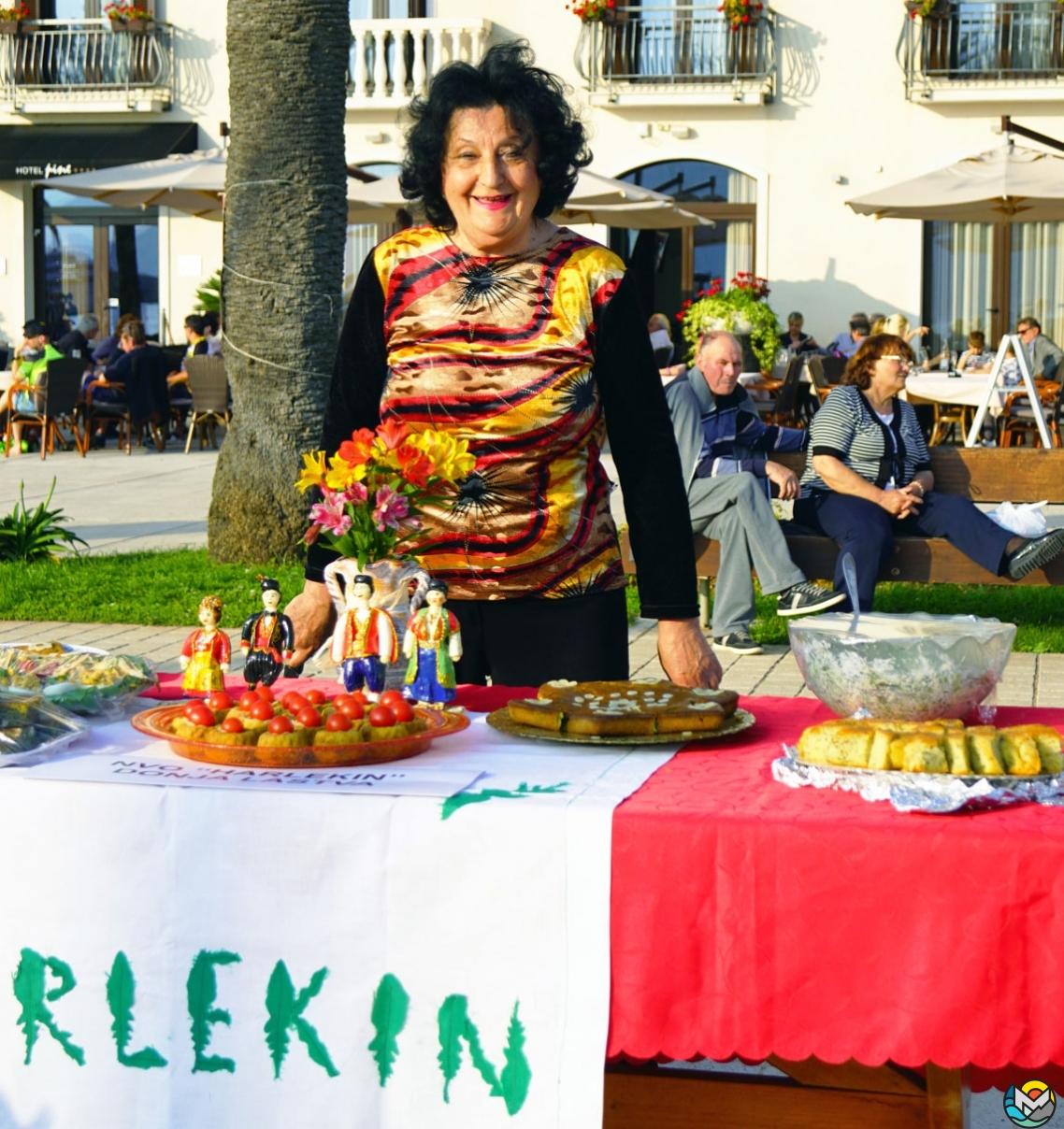 Tasty dishes prepared according to traditional recipes: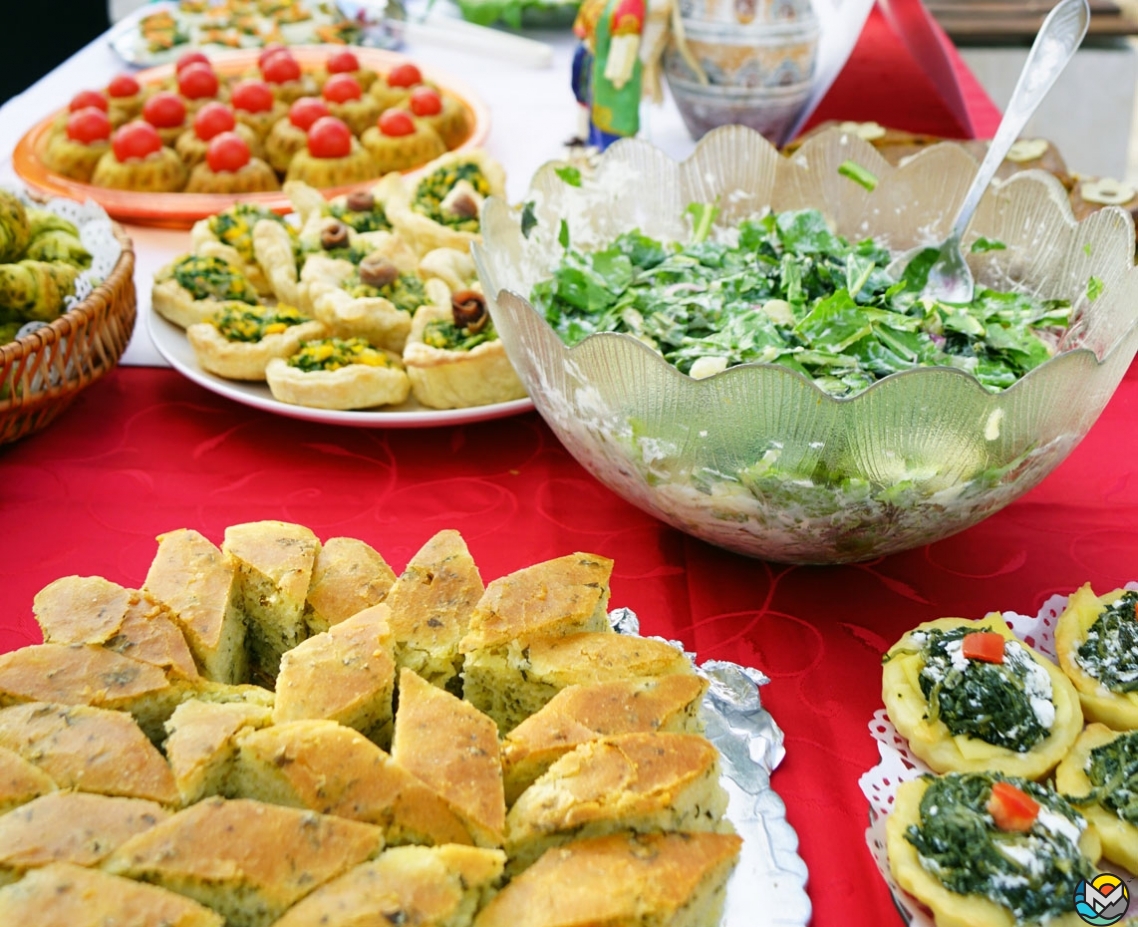 Very neat table of Sergej Stanić School from Podgorica, laden with all sorts of goods:
An elegant local hotel by the name of La Roche prepared French style dishes. Croissants with green strip of žućenice look very unusual: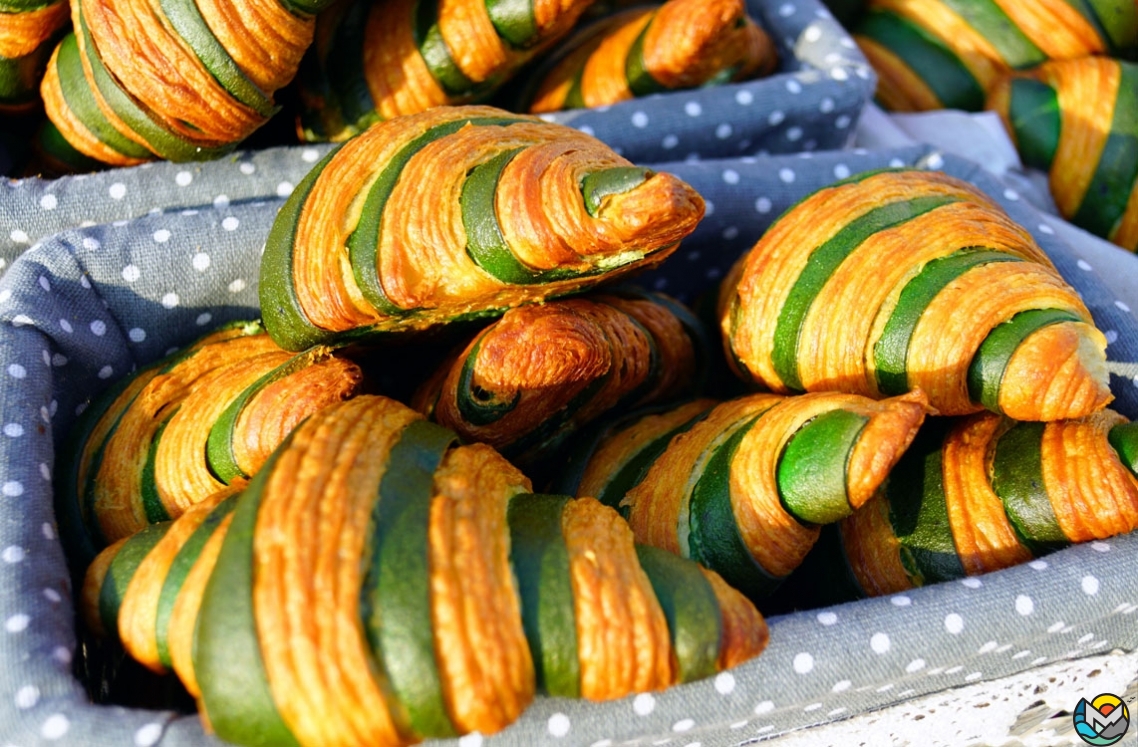 Profiteroles with green cream: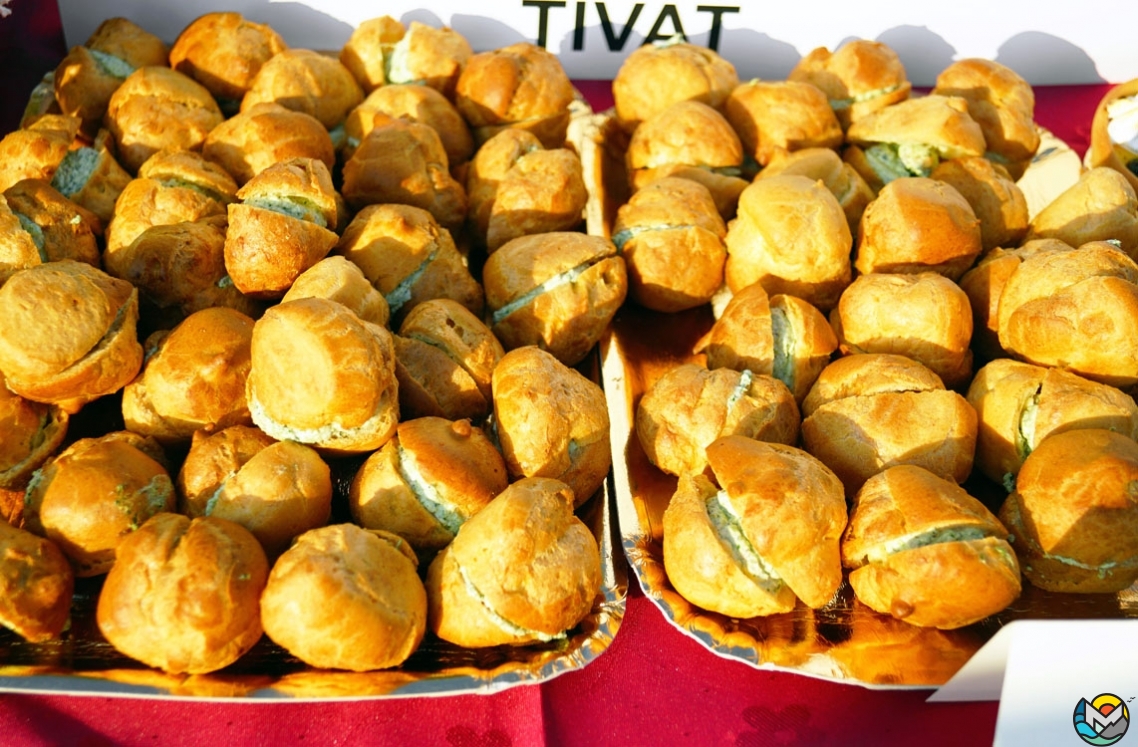 Sweet airy cakes (the students of the Mladost school participated in cooking and baking):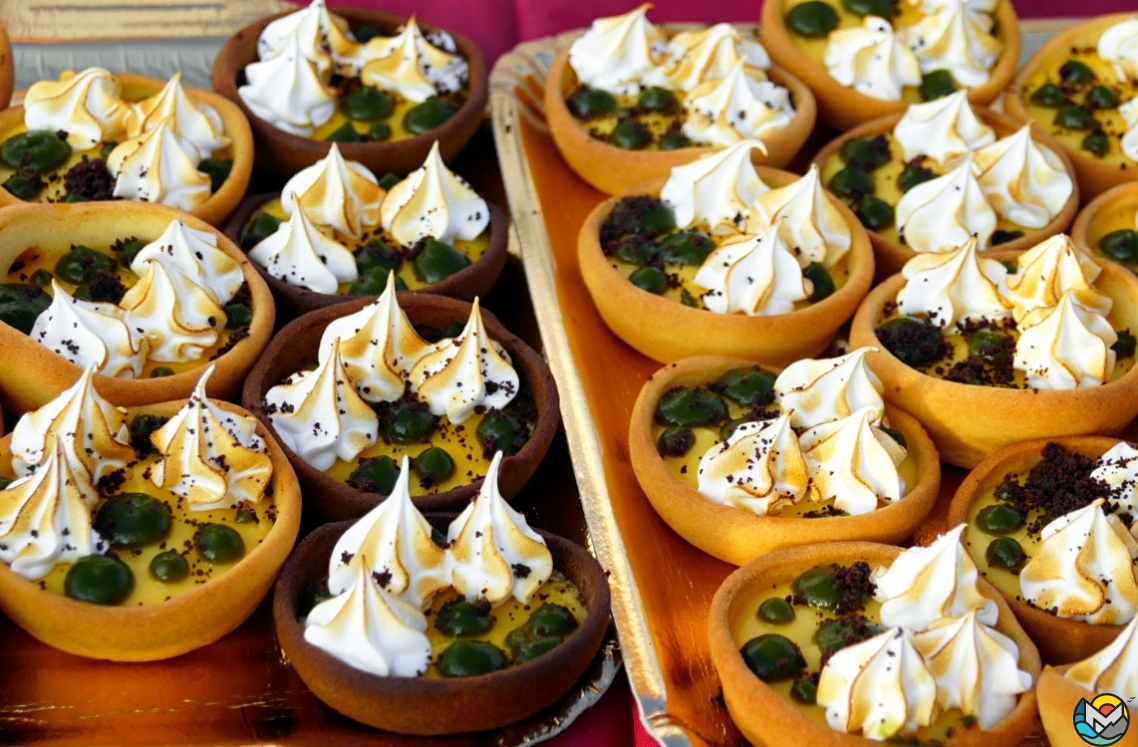 Appetizers and snacks from another Tivat hotel named Montenegrino: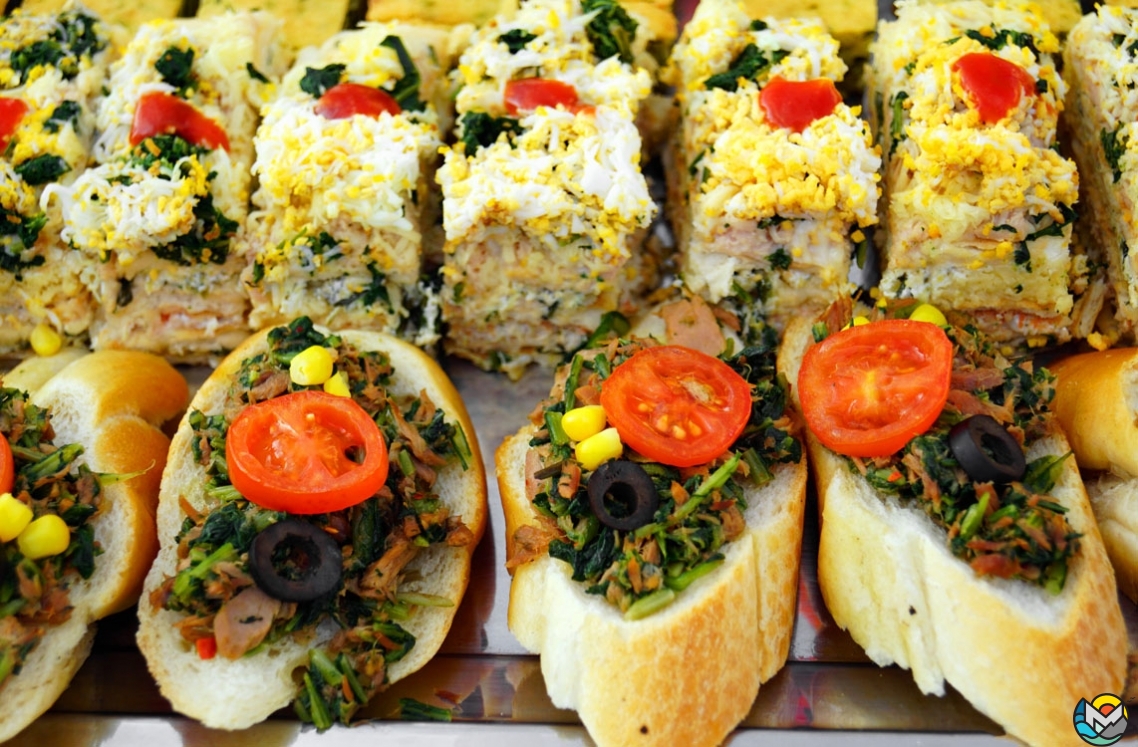 Its chef prepared special treats. The star of the table, an amazing seafood salad with king prawns: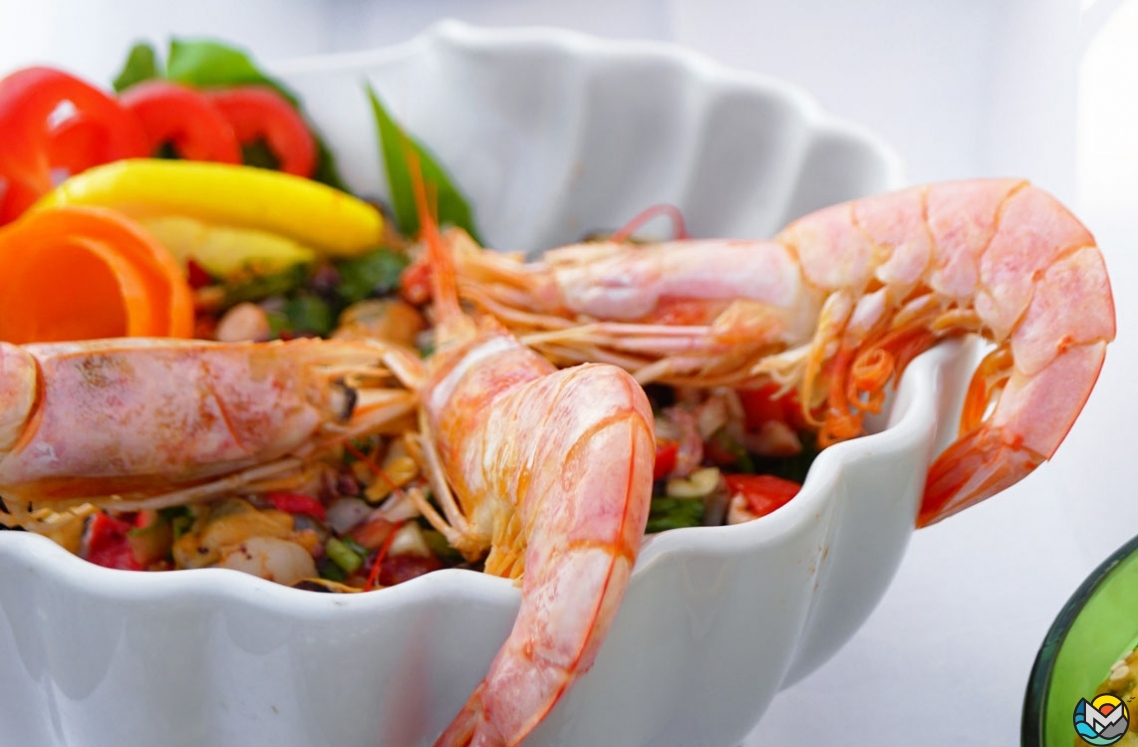 The table of Bokeški izrazi team: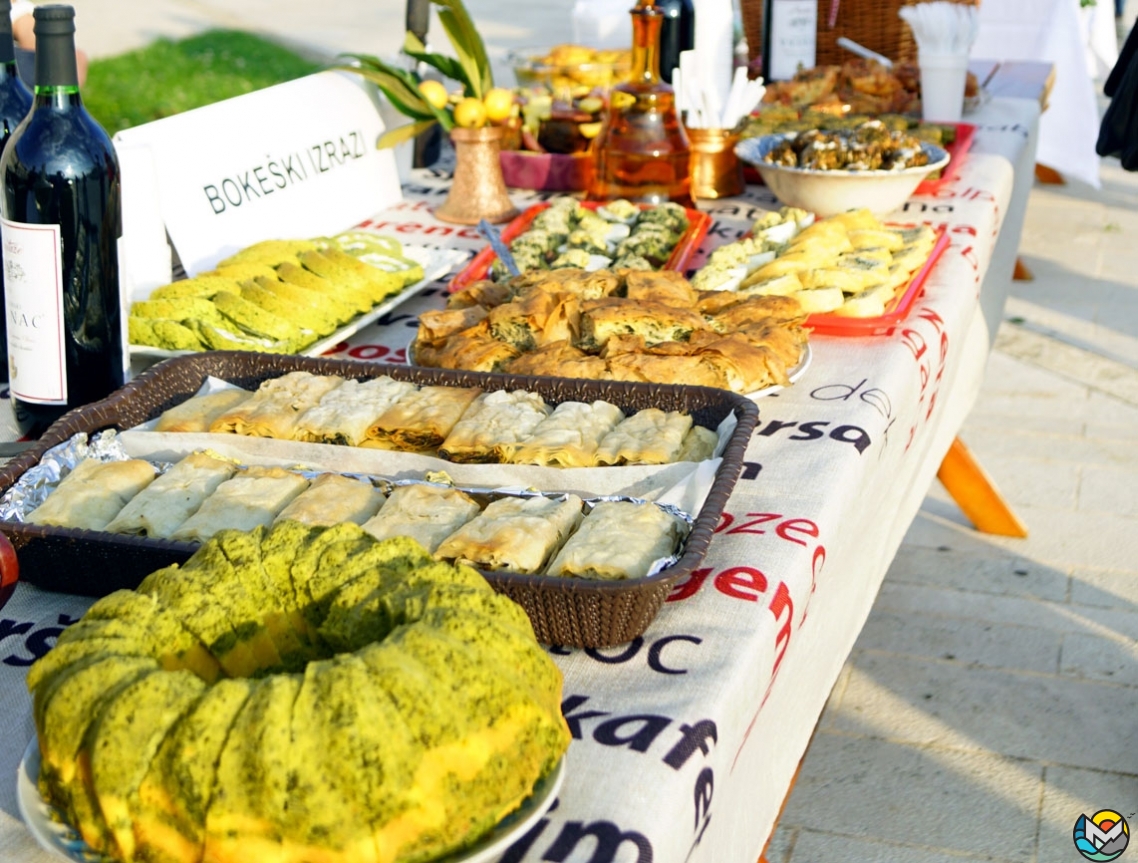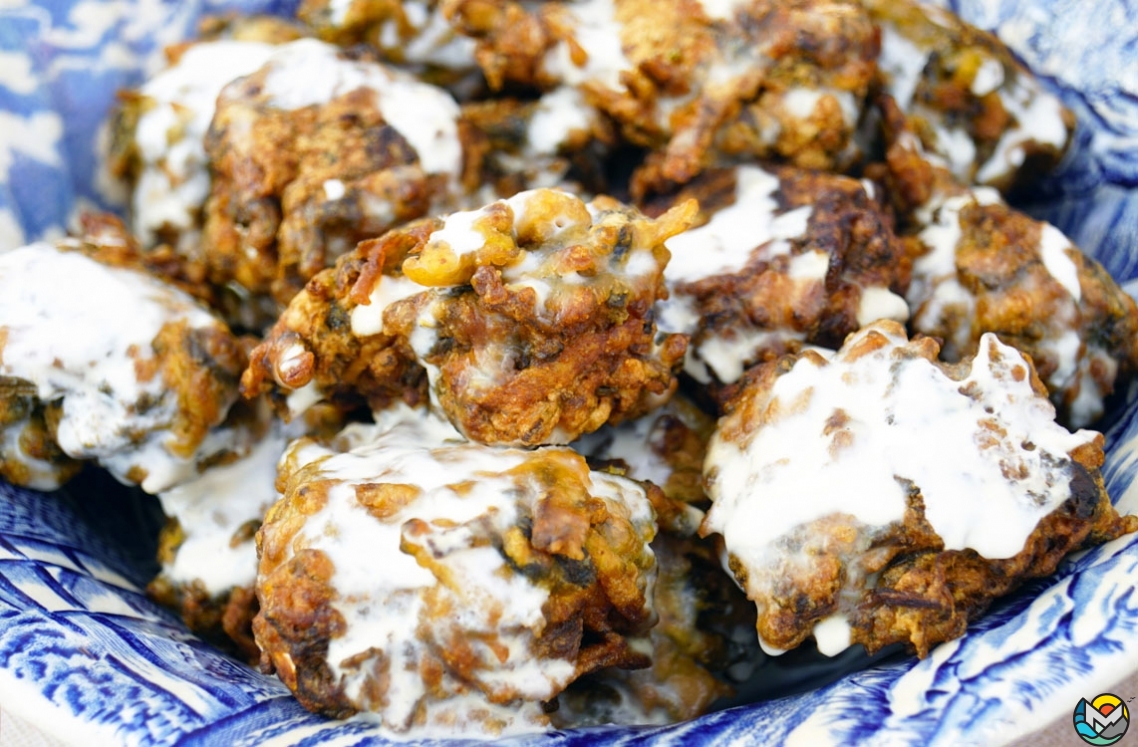 Another seafood dish, from the fest coordinator, Women's Organization of Tivat: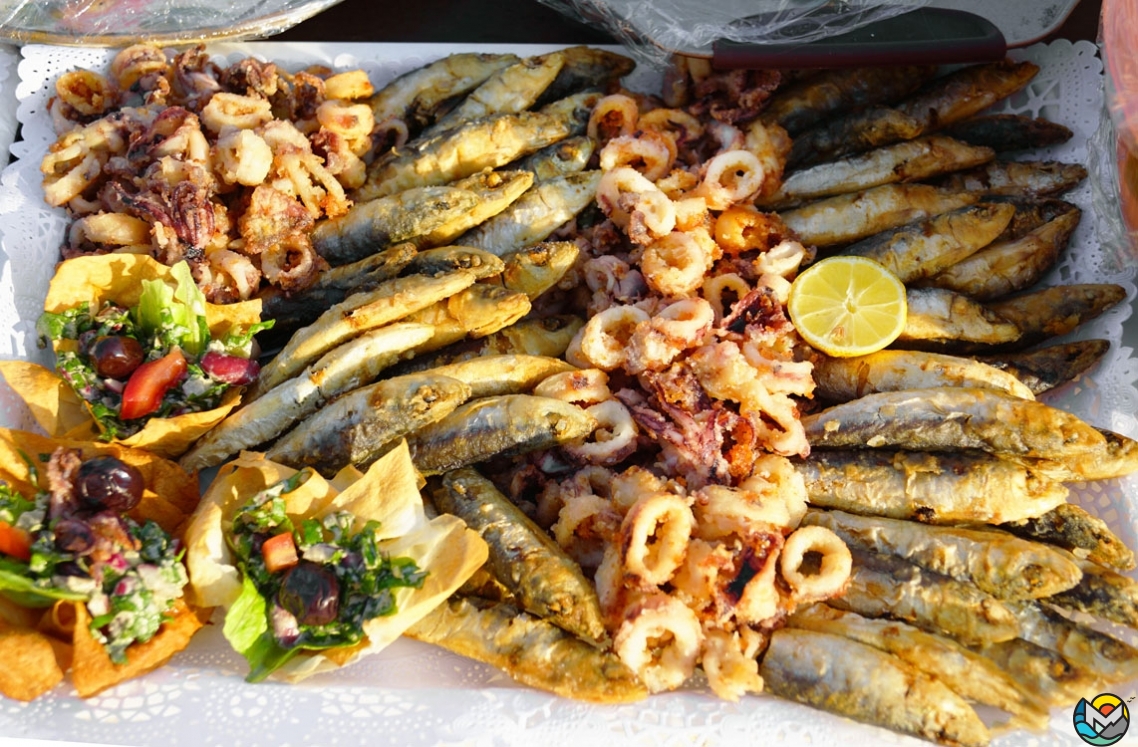 The team Fešta came from the village of Baošići: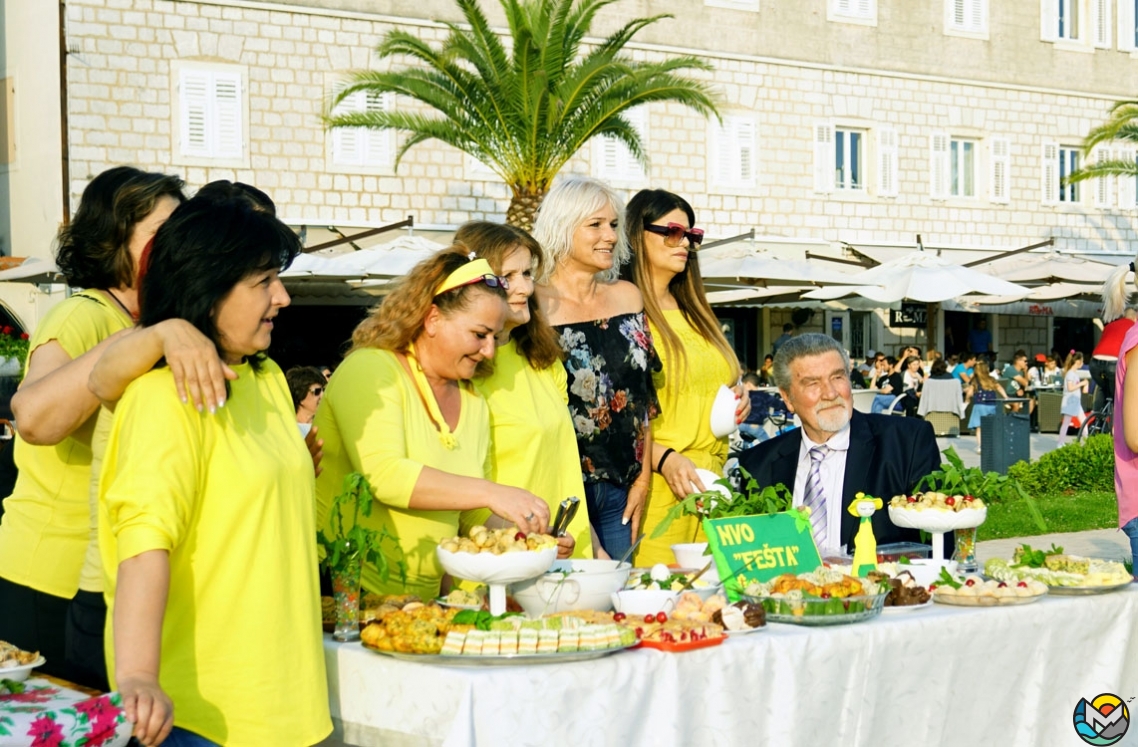 The housewives from Baošići made appetizing snacks:
and a lot of sweet pastries: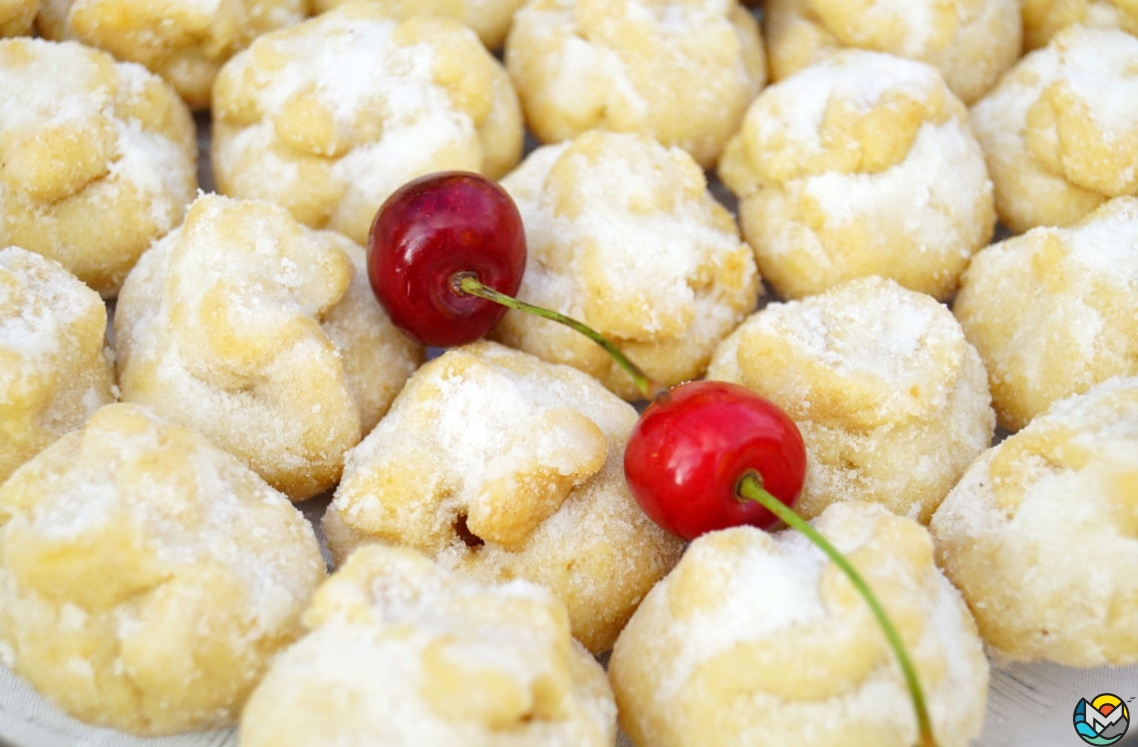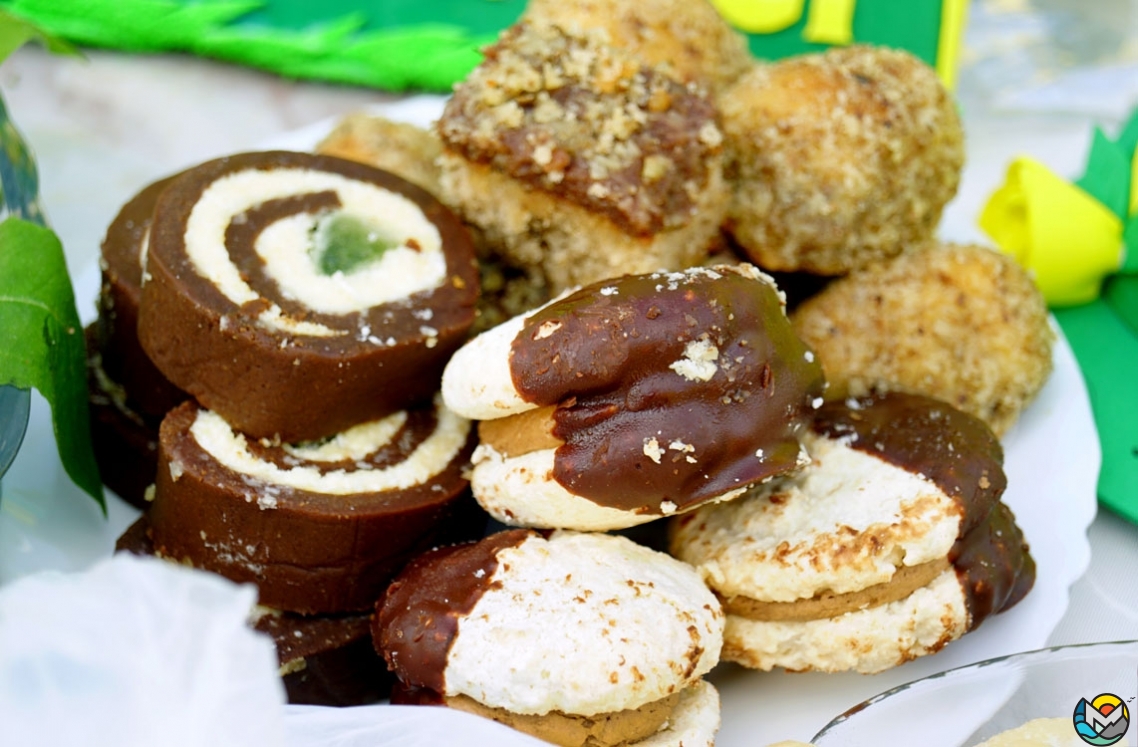 The crew of the training ship Jadran offered very popular Military Beans, traditional cheese and pršut. A vegetarian option — grilled eggplants and peppers.
A team from Poland is a frequent guest at the festival: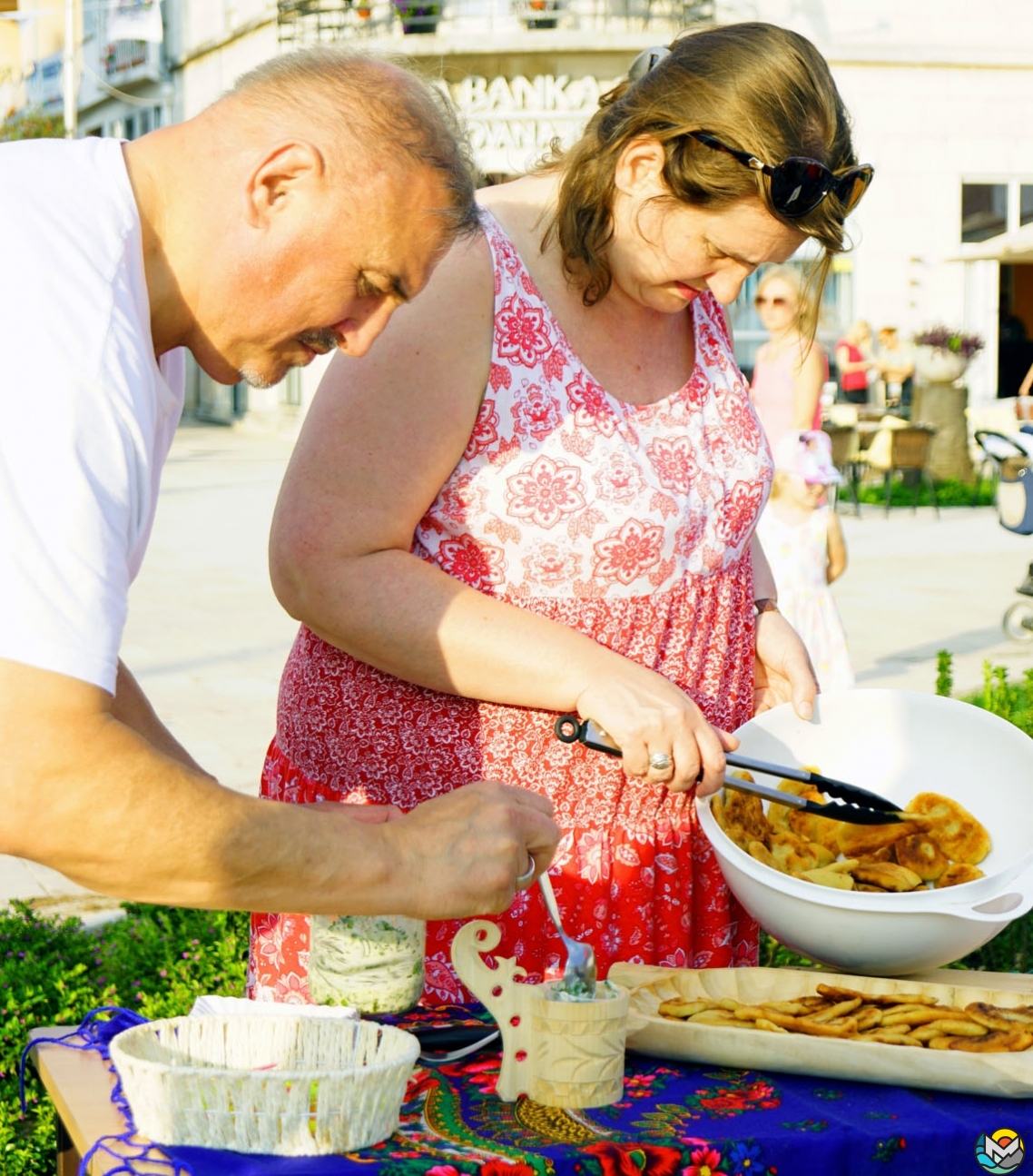 Vegetable snacks from the Tivat school Drago Milović: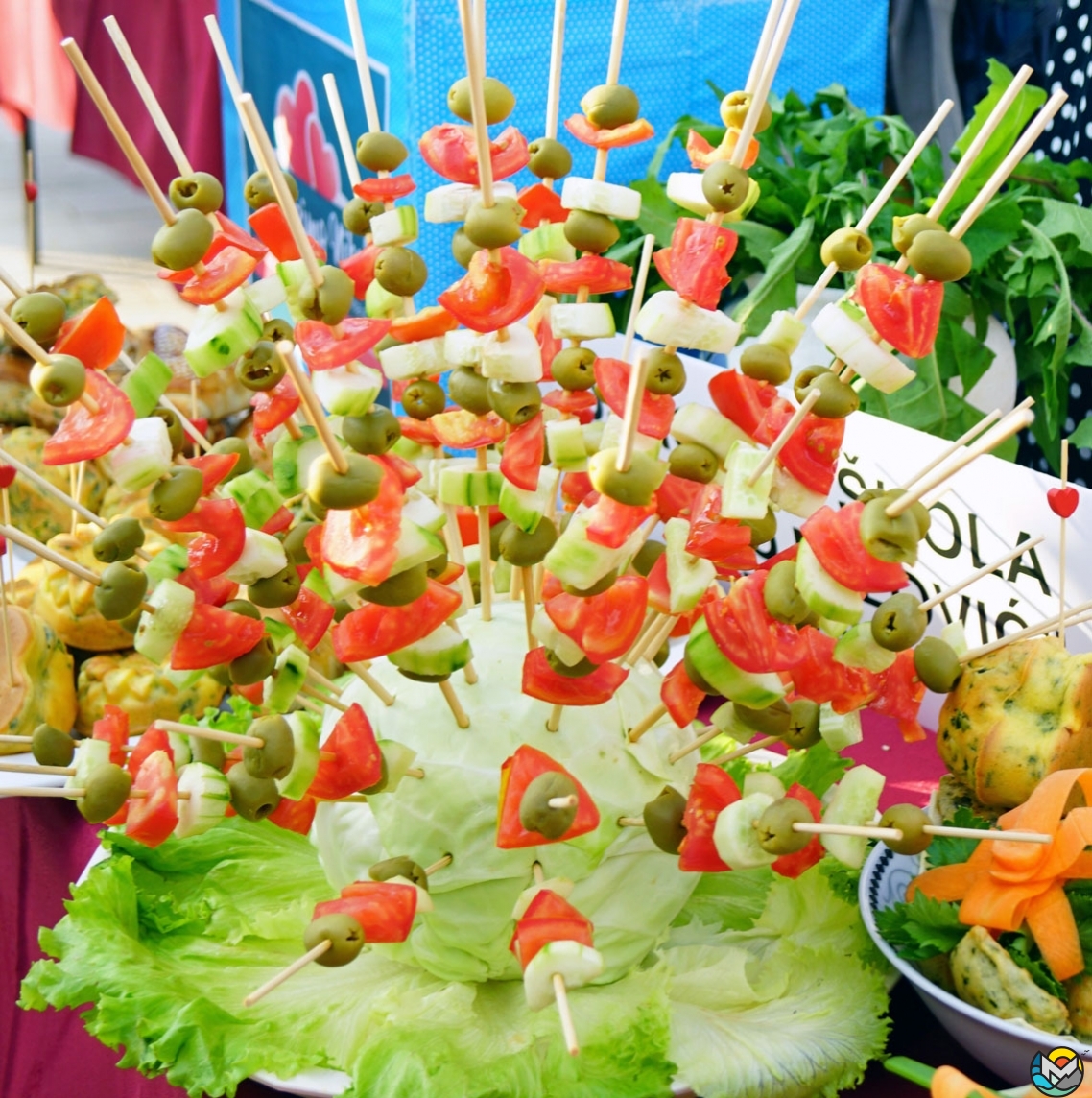 … and cute fruit bites:
An unknown table, beautifully decorated with cherries and roses:
Treats from the Circle of Serbian Sisters: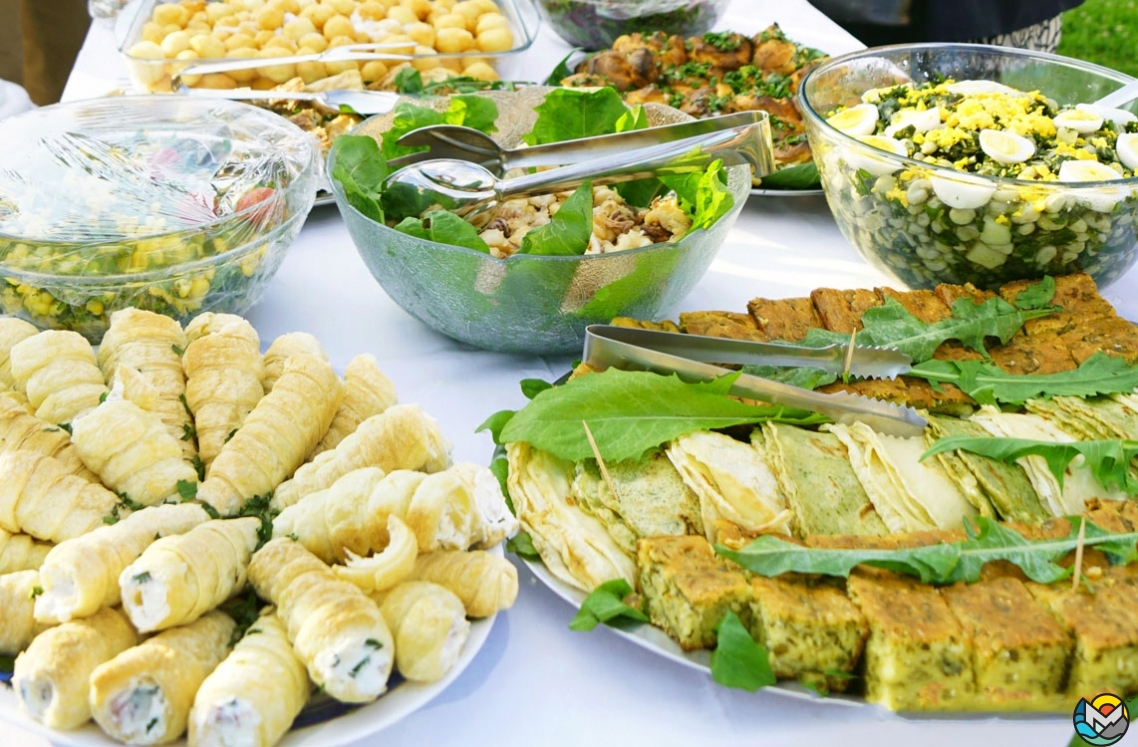 Hearty nourishing dishes: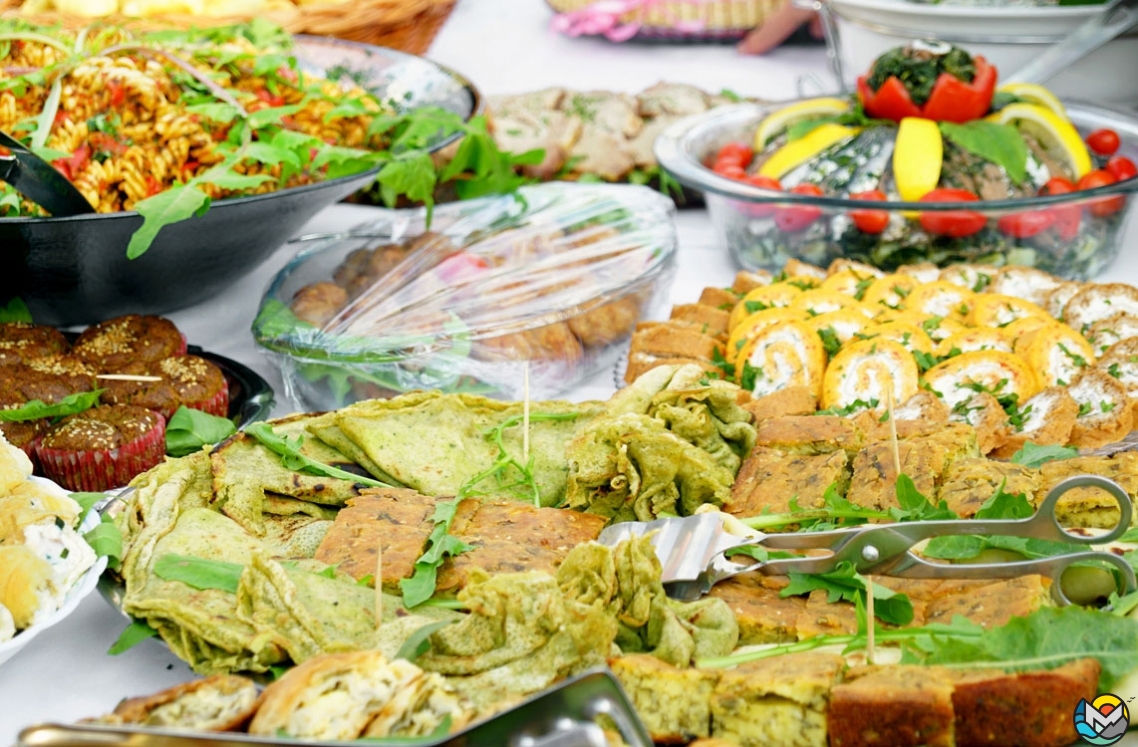 The marvellous cake on the table of Circle of Serbian Sisters: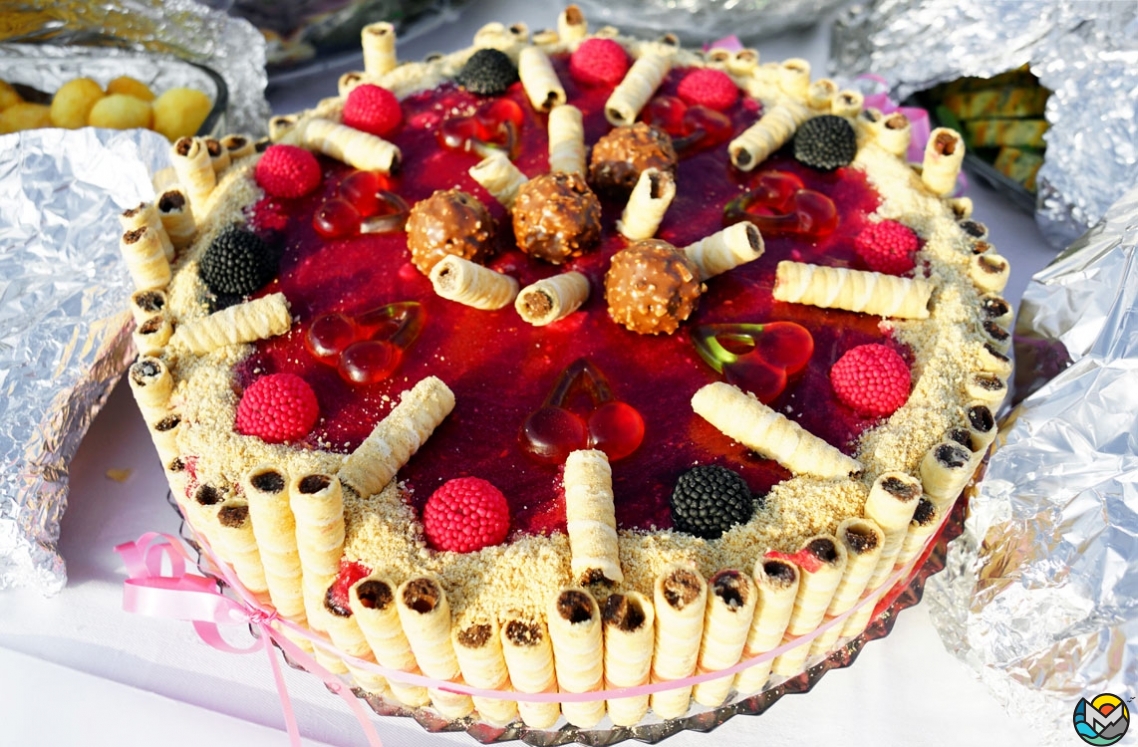 Dishes prepared by the team Kavačka Ala Maka: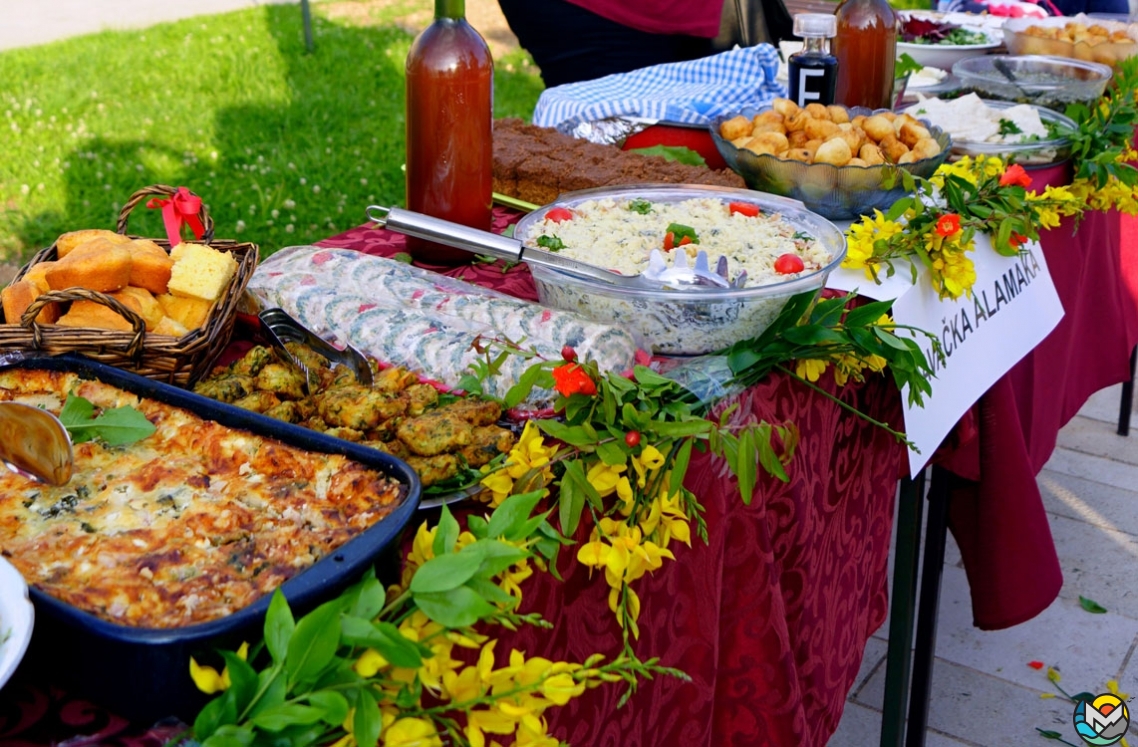 Women's Organization of Risan: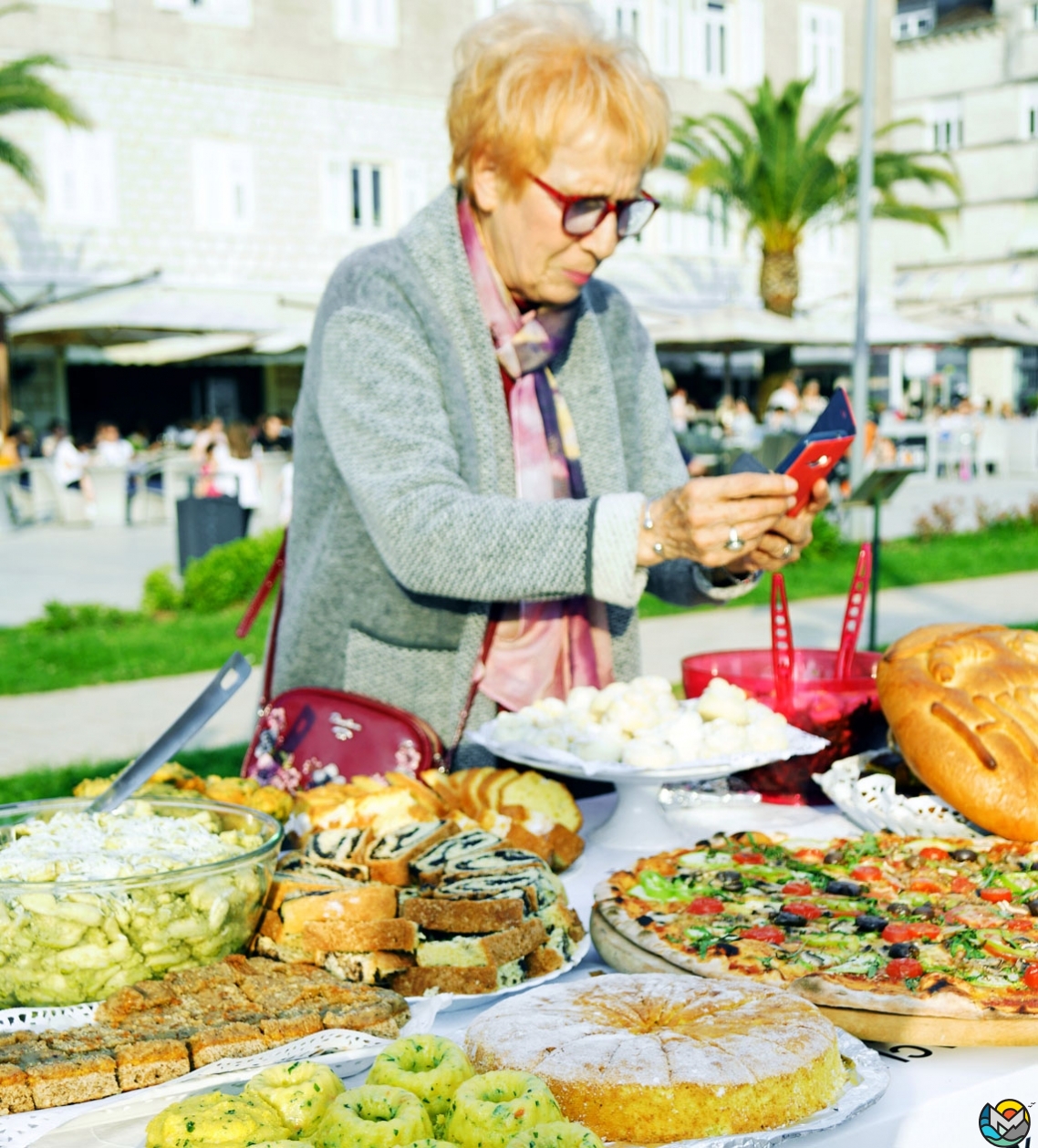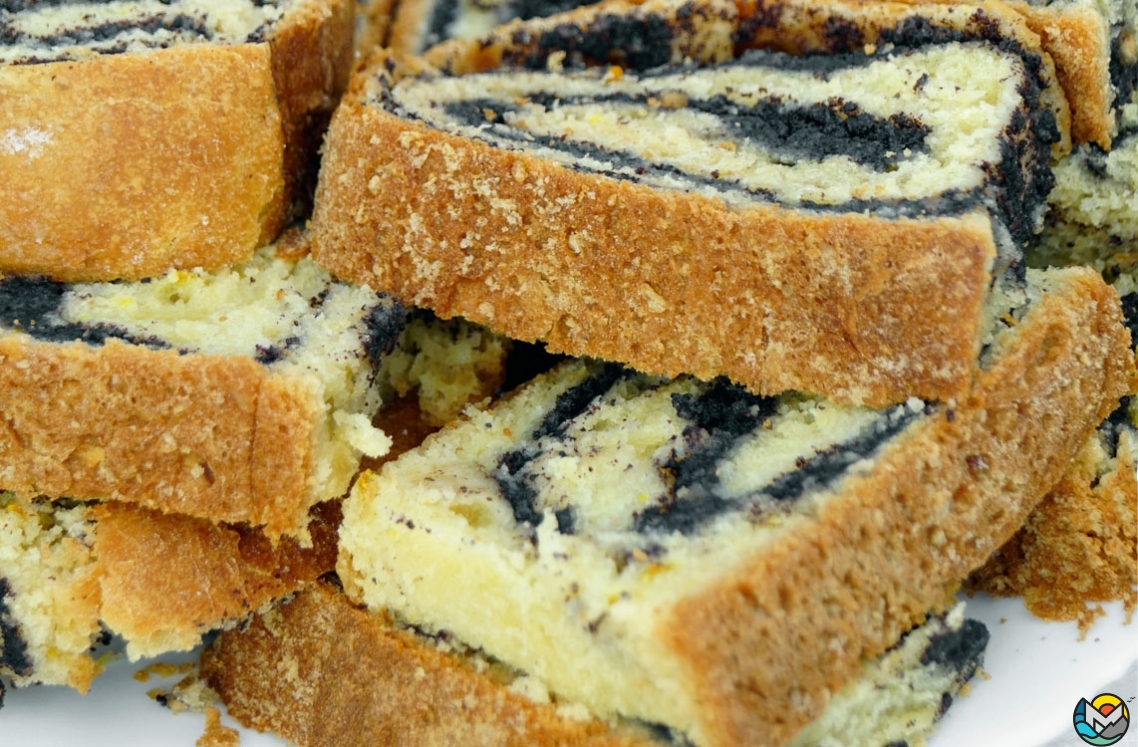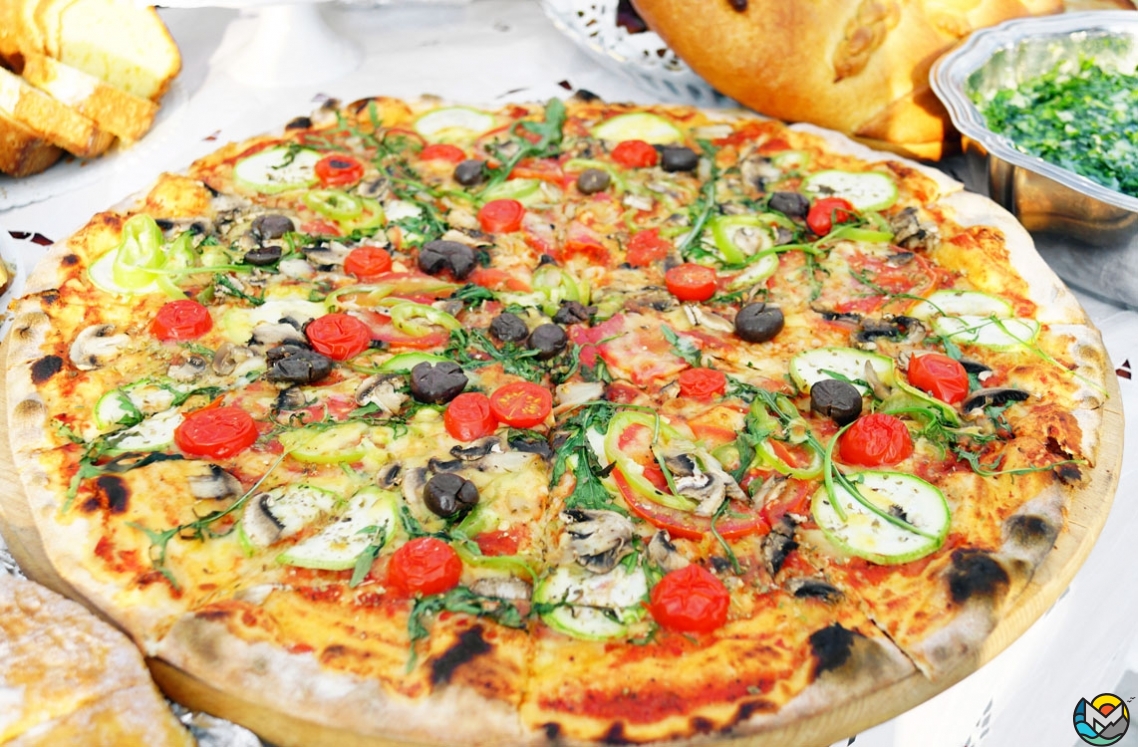 Home-made juices, local wines and cocktails made with the magical žućenice primped the fest: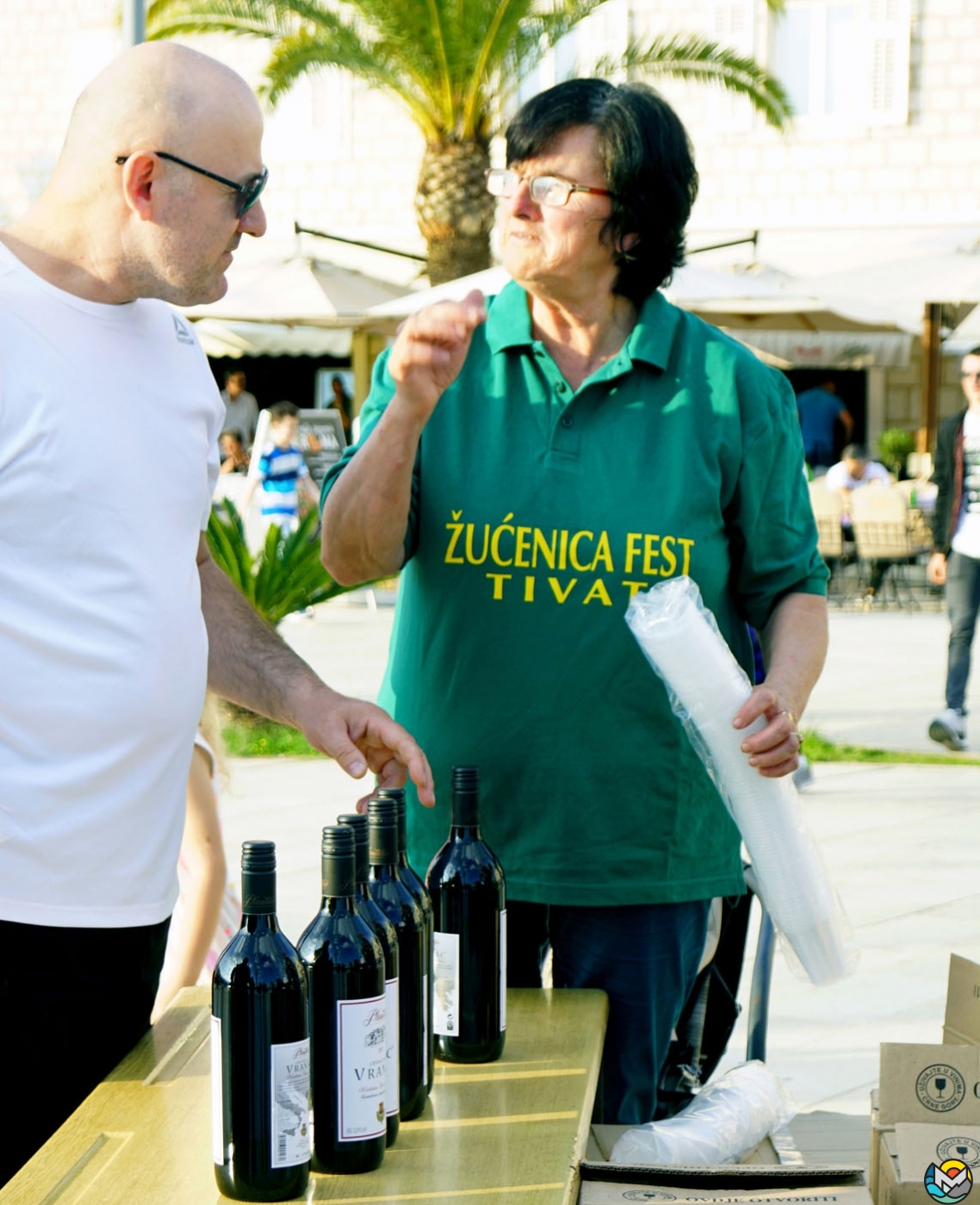 And all those treats were free of charge.