On the peninsula of Lustica and at the Grbalj area lay the most interesting and beautiful Montenegrin beaches. There are no big towns, night discos, casinos and noisy crowds. Wild picturesque places attract modest travellers lovers and families with children. And the authentic atmosphere will tell you about culture and history of Montenegro.
Plaža Žanjic
Beautiful and peaceful beach on the Luštica peninsula, a favorite vacation spot of the former Yugoslavian leader, Josip Broz Tito. The water here is clear and shallow, but beware of sea urchins. There are sun beds and showers, and a nice fish restaurant.
The beach is only 6 kilometers (3.7 miles) away from Herceg Novi, and it is better to get here by water, boats ply every 10 minutes from 9am to 1pm, and from 5 pm to 8 pm back to Herceg Novi. Traveling by car is not recommended, the roads are tricky and busy.
From the Plaža Žanjic you can go to an amazing Blue Cave, there are daily excursions.
Žukovica plaža
It is a perfect place for the free-spirited tourists — small and picturesque beach in Grbalj, without any infrastructure, only turquoise water and amazing views.
Plaža Trsteno
Cozy beach in Grbalj district right behind the famous Jaz beach. It is sandy and gently sloping, perfect for small children. There is a paid parking or you can take a bus from Budva (1,5 Euros).
Uvala Veslo
Uvala Veslo — Bay of Veslo — secluded rocky area near the town of Begovići with the crystal-clear water. It attracts the lovers of romantic solitude, diving and spearfishing. You can drive here on the scenic country road or go by boat.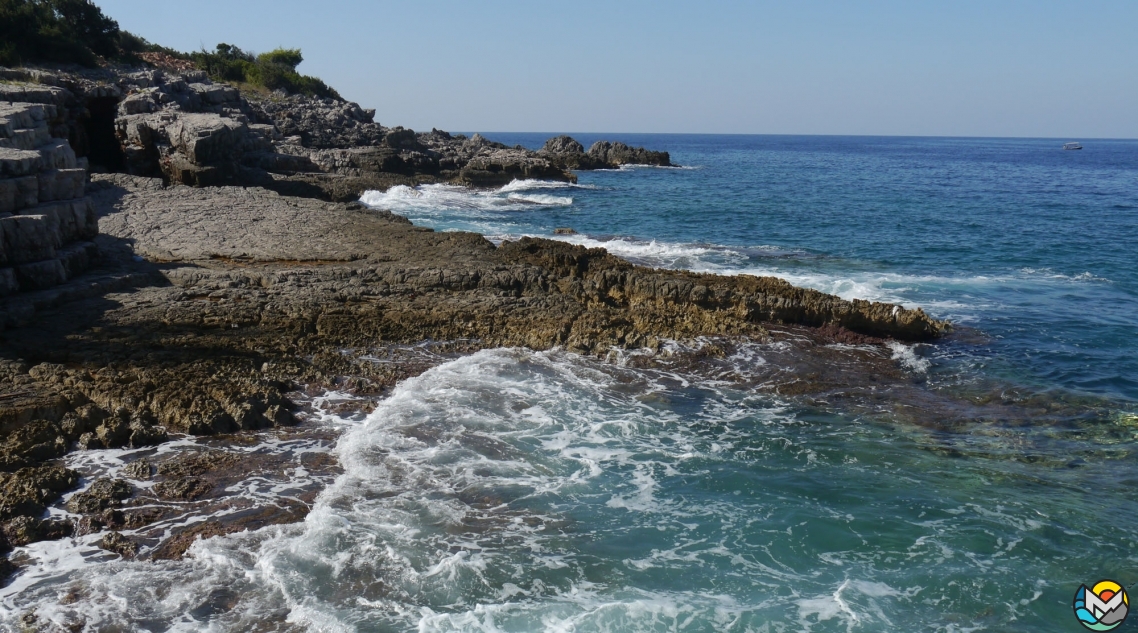 Plavi Horizonti
Plavi Horizonti beach is a favorite place for tourists and local alike. It stretches in the bay of Pržno of the Luštica peninsula, a short drive from Kotor or Tivat.
The beach is completely covered with sand, the entry into the sea is gently sloping and soft, and the water is usually 3 degrees warmer than in other places.
There are volleyball, tennis and basketball courts for the sports enthusiasts, sun loungers, showers and a restaurant.
Plaža Rose
This beach is in charming medieval fisherman village of Rose. Most of it is a concrete mooring, but there are also areas with pebbles. The place is popular among scuba diving enthusiasts, but other tourists will not be disappointed: all the necessary infrastructure is there.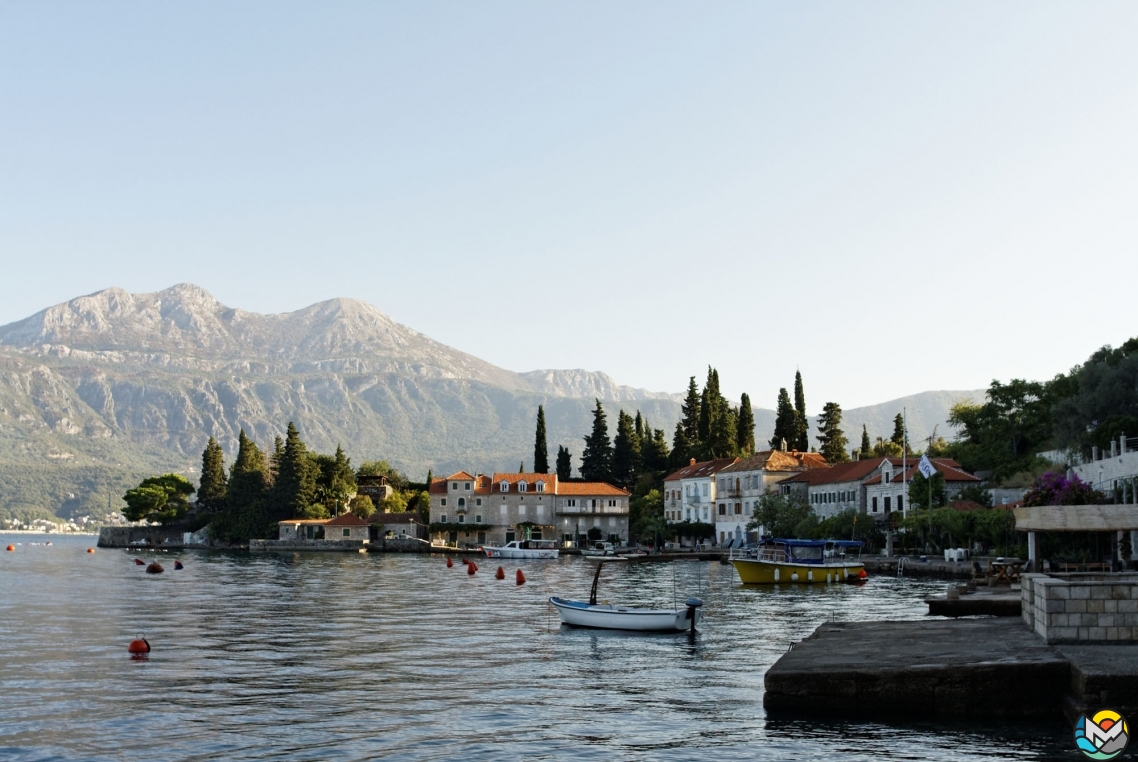 Plaža Ploče
Ploče is translated as slab, plate, and the name characterizes the relief of the beach, it slopes into the water as a stone cascade.
There is entertainment for families with children and young people. Shallow seawater pools, a restaurant with panoramic views, a bar with DJs, souvenir shops and foam parties make Ploče a very popular place for a beach holiday in Montenegro.
The beach is about 6 kilometers (3.7 miles) from Budva. You can reach it by car or by bus, which runs every 30-60 minutes.
Oblatno
On the Luštica peninsula hides one of the cleanest — Blue Flag award confirmed it — beaches in Montenegro, Oblatno.
The beach is tiny, only 100 meters (330 feet) long, and partly occupied by the Almara Beach Club, but there is also a free public area. The Beach Club provides comfy sun beds, towels and umbrellas and there is a nice, but rather pricey restaurant.
Dobreč plaža
The miniature — only 75 meter (246 feet) — beach in a bay on the Luštica peninsula. You can get here by car, but the trip by the sea is more convenient. Due to its secluded location, it is rarely crowded, but there is some infrastructure and a budget restaurant.
Plaža Mirišta
Mirišta is a paradise for tourists who do not like large crowds and loud music. Concrete and sand beach is surrounded by dense forest. The views are unforgettable and there are sun beds and umbrellas for rent.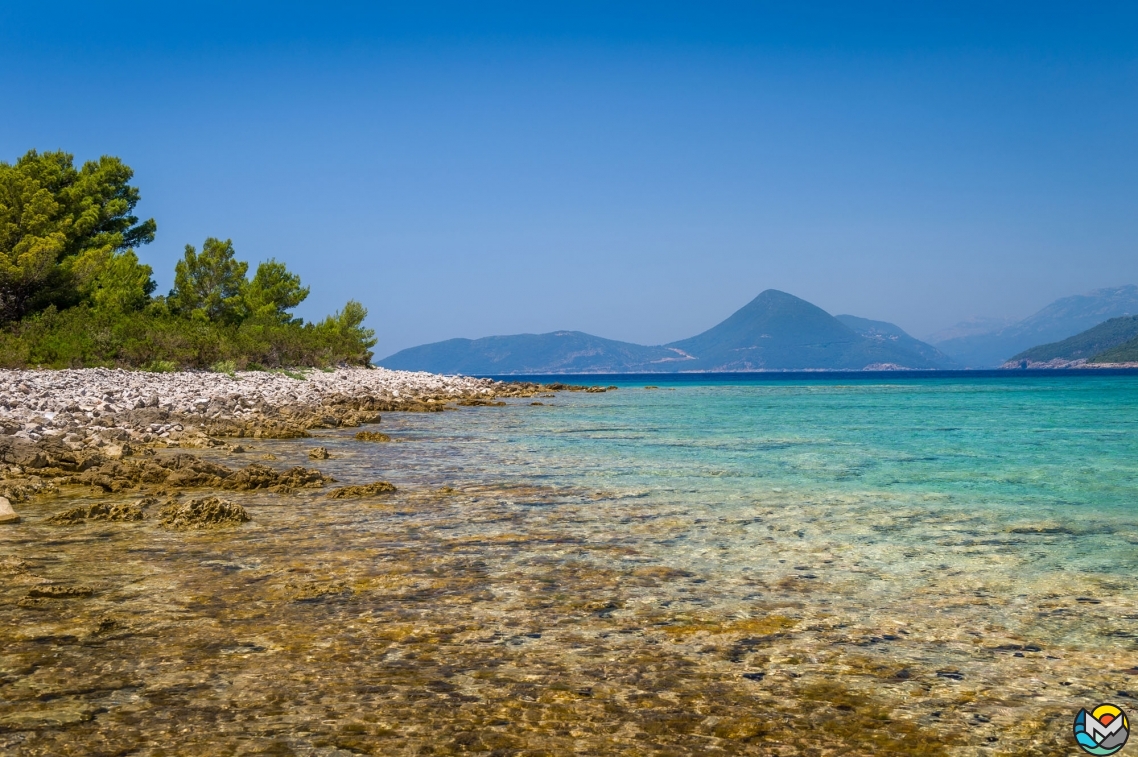 Arza plaža
A natural beach by the walls of ancient Arza Fortress on the Luštica peninsula. Zanitsa monastery, lies a "wild" pebble beach. You can get here from the sea or through the This is an amazingly beautiful and remote place, reachable through the sea or Mirišta beach.
Plaža Bigova
Bigova is a sleepy fisherman village with the beach widely known for its healing mud. The beach is well equipped and there are nice seafood restaurants in the area.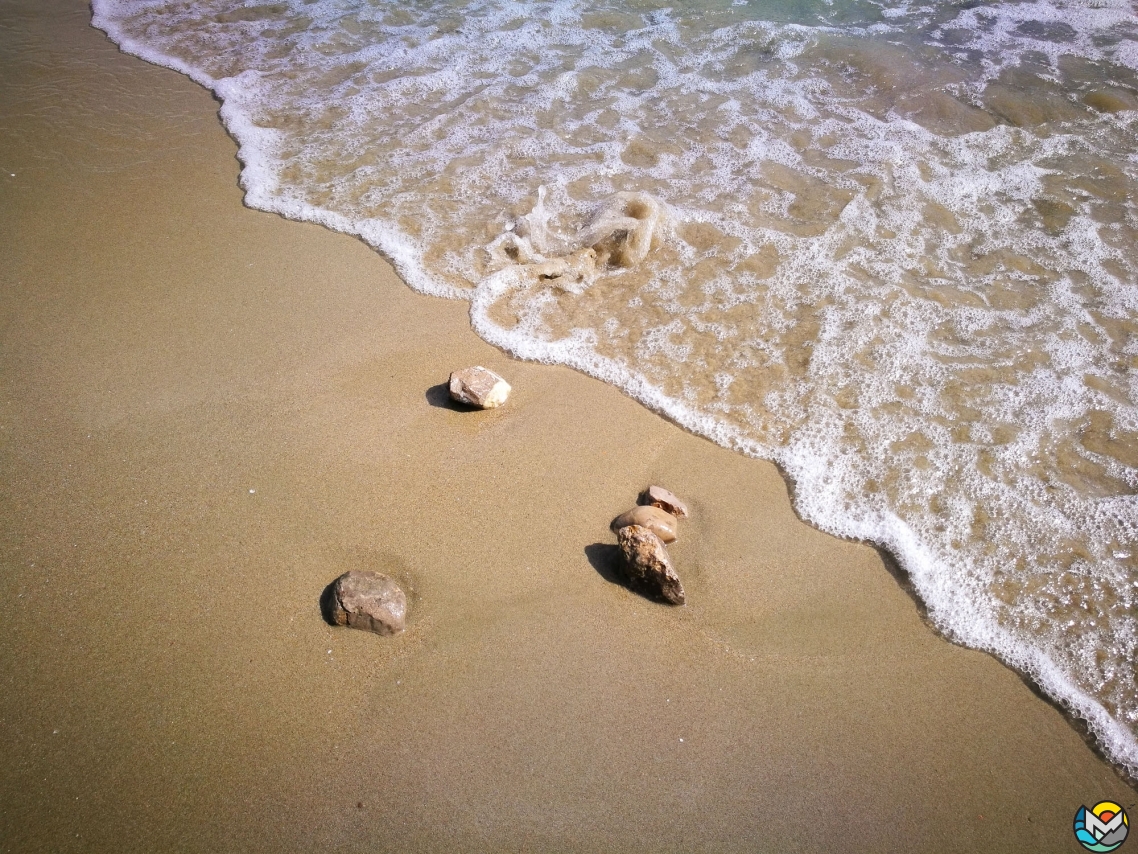 This is our most interesting beaches of Grbalj and Luštica Peninsula, but do not limit your choice only to this list, on our website you can find the information about the whole coast of Montenegro.
More about the beaches:
Top 10: Best Beaches in Montenegro
Bar Riviera
Budva Riviera
Ulcinj Riviera
Beaches of the Bay of Kotor and the Gulf of Risan
The beaches of Herceg Novi Riviera
Beaches of Tivat Bay